He described it as a "whirlwind twenty-four hours."
He wasn't wrong. For all of us, but for Neil Lennon in particular.
The king is dead, long live the steward.
Yesterday, I was pretty damning about the whole idea of Lennon.
As a long-term option I still am, but it dawned on me last night when I saw the preening Rodgers at his Leicester press conference that this guy sold us all a bill of goods, and that what the club needed, more than anything, as we try to steer our way out of the situation that we're in, is somebody who genuinely understood it and cared for it, instead of just looking out for himself.
I know that in spite of his warm words last night and today that Neil Lennon did not have the greatest relationships in the world with people inside Celtic Park, and I thought that might prove to be a source of tension at a time when we could do without it, but I read Neil's comments last night with great interest and experienced an emotion I didn't expect; hope.
Seeing him at his press conference today, it's pretty clear that right now, at this moment, as a club experiencing a real trauma, that he feels that passion and anger and the same sense of hurt that the rest of us feel and in spite of his ascending to the manager's job all over again I know that those are the emotions Neil feels most keenly.
Everyone connected with Celtic feels betrayed, and especially at the manner of the exit, the conniving, secretive, self-serving way in which it was done. One more article on Brendan, later on today, and I won't write another word about him until the denouement at Leicester finally comes. It is a measure of how completely blindsided Celtic were by all this than Lennon had to cancel holiday plans and media commitments at the last minute to step into the job.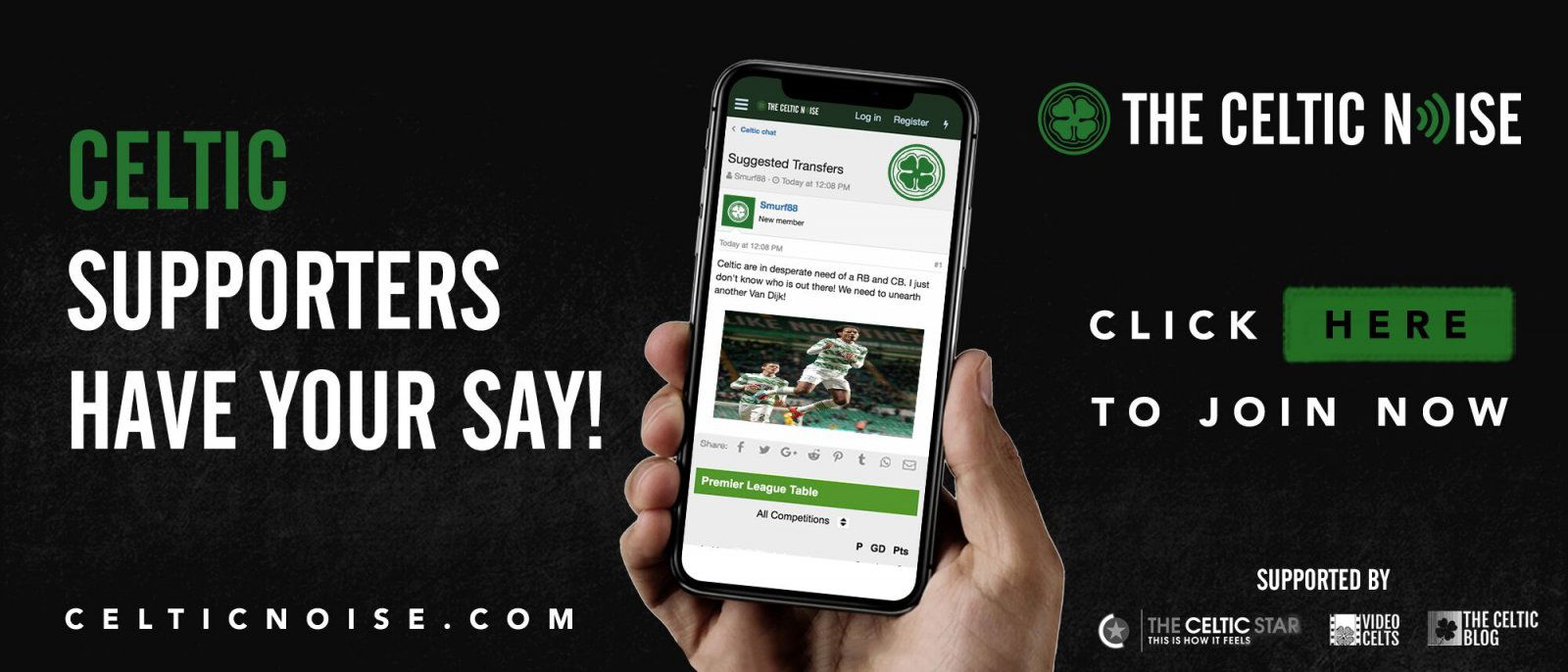 And that's where the hope comes from. Because I know there are one or two issues outstanding between Neil and people at the club, but to those who read the piece yesterday on the clash of egos; try and look at it this way. Neither Neil Lennon nor anyone else at Parkhead is letting those outstanding issues or past difference of opinion get in the way of what is right for Celtic.
Think back on the entire campaign we've had so far, of strops and moods and tantrums from the manager, the public displays of petulance, and the rumours of behind the scenes fallings out, his sly digs at the people above him. Whether or not you think he was right to be unhappy really isn't relevant; what matters is that he wasn't prepared to act like a professional, he wasn't prepared to keep it shut for the good of the football club.
And if that was going on in full public view, think on what it must have been like behind the scenes. The view from the outside was bad enough at times. Imagine how bad it must have looked on the inside. We'll never know.
As Lawwell said to me, maybe we don't want to. But knowing of Rodgers what we learned yesterday, it is entirely possible that we would be 20 points clear in the league right now but for all that background noise and nonsense going on.
What I do know is that the club must come together, and to do that properly you need people in place who understand it and who really would "give their lives" for it. A man who stood up to bombs and bullets is the kind of guy you want to turn to when you're going through the fire, and if I was a little harsh on Lennon the manager yesterday be under no illusions, as I've written over and over again, about my love – not too strong a word – for Lennon the man.
That man has come back when he was needed, when the call was raised, when the banners were put up, when Celtic called for aid. And you know what? Despite my misgivings I cannot but warm to that, I cannot but take satisfaction and comfort and hope from it.
One of my favourite movies is The Contender, a little known classic starring Joan Allen and the magnificent Gary Oldman, about a female senator who is nominated to become the first woman to hold the Vice Presidency, and the vicious smear campaign that is launched against her.
Pre-Palin and Clinton, it is a masterpiece, a film about gender and politics which resonates loudly in the modern world, and has three tremendous leads. (The other is the wonderful Jeff Bridges, who plays a President who uses folksy charm to mask a razor sharp political mind.)
Although a slime-ball and a charlatan, Oldman gets the best lines in the film and some of its greatest acting moments. In one memorable scene with Allen he spells out why he doesn't want her to ascend to such a high office. He doesn't believe she has "the promise of greatness." In that scene he nails one of the great truths of modern history.
"Greatness is the orphan of urgency," he tells her. "Greatness only emerges when we need it most … in times of war or calamity. I can't ask somebody to be a Kennedy or a Lincoln; they were men created by their times."
And of course, he's right. Because that's when greatness comes to the fore, and that's what we need from Lennon right now. In our moment of crisis, of calamity, the planets have aligned so that Lennon was available when the beacons were lit. We called, he came.
I don't want him to take the job on a permanent basis.
The next Celtic manager should not be cut out of the old cloth; our relationship with him needs to be one where we can scrutinise him properly without being blinded by appeals to the heart. In hindsight, that was the mistake we made with Rodgers; the guy talked the talk and we went along for the ride.
We won't make that mistake again.
But in the here and now, yes, I am hopeful again. Because 24 hours on, after the fog has lifted, after the dust has settled and I'm seeing it clearly instead of through a haze of anger and other emotions, I understand things a little better, and the thinking behind the move.
Bridges' President turns Oldman's speech about greatness against him later on in the movie, when he castigates those who have fought his nomination. "Greatness. It comes in many forms," he says. "Sometimes it comes in the form of sacrifice. That's the loneliest form."
Well Neil Lennon will never walk alone.
We know what Lennon gave for this job before, and we know it means to come back to it with Tynecastle and Easter Road next up on the list and a game against Gerrard's pretenders looming in the not too distant future.
He was out of work, but he didn't have to take our call.
Our board wanted someone to fill the slot until the end of the season, but they did not have to dig out his number.
Whatever the issues on either side, every person involved made a conscious decision yesterday to put it all aside, and to put Celtic first.
That's everything the guy who walked out didn't do.
In a crisis characterised by the utter selfishness of Brendan Rodgers, that is the shining light that will get us through.
When you loaded this piece you might have seen an option to get notifications; please subscribe to make sure that you never miss an important article again.
You can discuss this and and all the other stories by signing up at the Celtic Noise forum at the above link. This site is one of the three that has pushed for the forum and we urge all this blog's readers to join it. Show your support for real change in Scottish football, by adding your voice to the debate.