For nearly 40 minutes tonight we were in this.
We were still in Europe and with a really good chance of staying there. We looked in no real danger. The experimental formation had us playing excellent football. We were holding them off, soaking up their pressure, and breaking forward with purpose and desire.
That was the away performance I've been waiting to see for the past three seasons.
That was disciplined and composed against a very good side.
Brendan Rodgers learned something tonight.
He learned that we can hold our own against these teams by adapting our tactics to suit the continental game. His biggest failing as our manager – by far – has been an inflexibility in these huge matches against the kind of quality who will cut you apart unless you play with more caution than we're used to.
Five at the back is anathema to this guy, but tonight he learned something he might not have expected, but should have, because it worked.
Our first half performance proved that it worked.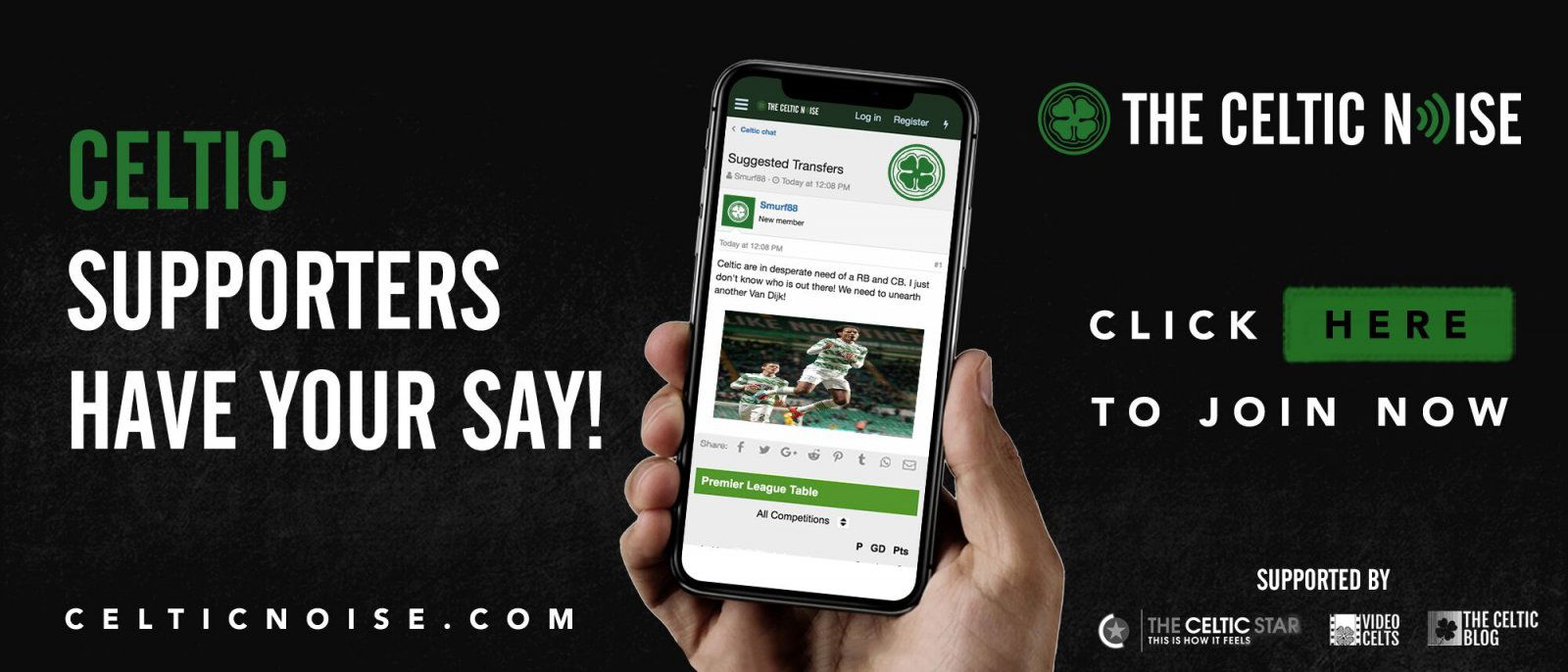 Had the away tie been first, had we approached it like this, we'd have been looking at a big, big European night at Celtic Park with a very good chance of progressing.
What's more, although the formation seemed to be defensive in nature – a backs to the wall display as some would characterise it – in truth, I think we looked more like a more effective attacking force than we did in the first leg.
They came onto us, they left themselves vulnerable to the counter, and we caught them more than a few times.
The formation changed how we played in more ways than one, and there was not a single negative to it.
I thought it was a splendid display.
The goal, when it came, on 70 minutes, was a poor one to have lost, but let me tell you, the team were almost exhausted by then, playing, as they did, with ten men for much of the match. The red card was debatable, but what's not is that up until it happened we were very much in this. The mountain we had to climb became Everest at that point, but even then, at no time – until the goal – did I rule out the miracle and that's a measure of how good we were.
So what does it mean, in the Grand Scheme Of Things? Well, we're out, and that's what it means on the initial level. For three seasons in a row we've had European football after Christmas and three seasons in a row we've gone no further than the first knockout phase.
Those years all presented us with a different level of challenge; this might have been the toughest of them. But this is the first time the manager has seriously adapted his approach to play a tighter, more disciplined, defensive style game. And that should have offered him some real encouragement.
Brendan may think he's hitting his head against the ceiling a wee bit here, but I still think great things can come from this team of his, and with his tactical adaptation tonight there is the promise of more to come in the next campaign.
I'm not saying that this result is a game-changer, but it should crystallise his thinking about how to approach the summer and beyond.
This a blueprint for a better future here.
We looked the part tonight, and a debatable red card stopped us from finding out how effective this system might be. Yet overall it showed us something. It proved a point, one many of us have been making for ages, that a tighter defence, one that sits a little deeper, can make a huge difference on the European stage.
We saw the future tonight, and Brendan knows that.
Against a very good La Liga outfit, we held our own and more. That performance would have been enough to easily take us through every Champions League qualifying match we played in. It would have gotten us better results against Salzburg and might have given us something in Leipzig.
Everyone at Parkhead should take heart from it.
We might have finally arrived at our way to play in Europe.
Brendan can build on this, and he will know it.
On top of that, not only does this pave the way for better things to come when we visit the continent, but every player can take heart from that going into the rest of the domestic campaign. We did ourselves justice tonight. They did the jersey justice. They looked like they belonged at that level.
And at that level, nobody here is capable of touching us.
When you loaded this piece you might have seen an option to get notifications; please subscribe to make sure that you never miss an important article again.
You can discuss this and and all the other stories by signing up at the Celtic Noise forum at the above link. This site is one of the three that has pushed for the forum and we urge all this blog's readers to join it. Show your support for real change in Scottish football, by adding your voice to the debate.