Last night, as the dust was still clearing on another atrocious weekend of refereeing disgrace in Scotland, the media was united in pushing a single story.
Not the ever-unfolding scandal of SFA officialdom, but something much more important; a single Celtic fan's exchange with Jermaine Defoe. Not only was it not a news story, but it was the sort of thing most people in a pub chat would have breezed by without looking back.
It is the ultimate squirrel.
The story they chose to focus much attention and affection on was a Celtic fan telling Defoe he should have signed for Celtic and the ridiculous return serves that followed. It ended with Defoe saying "we'll see" when told we were the biggest club in the country.
And I could not care less about this story at all. I could not care less that the media thinks Defoe was extraordinarily witty instead of simply saying the first thing that popped into his head, no matter how vacuous or inane, or how many of the Ibrox faithful were peeing their pants over it, as doubtless many were.
This will make him a "legend" in their eyes quicker than any goal-scoring exploits he might show.
They are so easily pleased, this lot.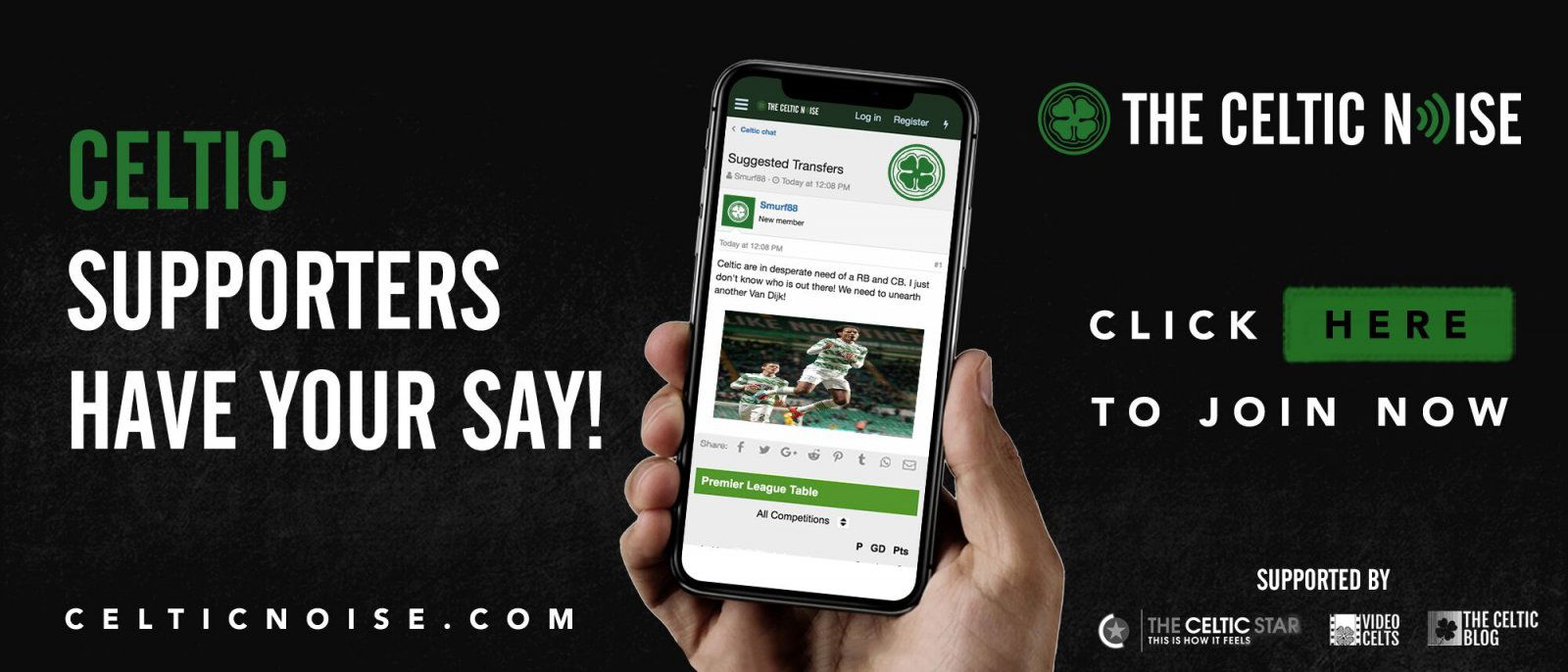 This is a pitiful tale, the sort that only our media could find some satisfaction in.
For openers, Defoe was never on the radar of Celtic.
The "supporter" who greeted him in such a manner deserved everything he got. Our club would not have given Defoe the consideration of a trial match. His snipe about how "we will see" only ends one way, with him not even getting a loser's medal when the season ends as Celtic sweep to another title.
There is simply no question any longer about who the biggest club in Scotland is.
That question hasn't even been valid since 2012.
Our media is great at finding drivel like this to focus on, especially when there are big issues they don't want to discuss and don't want to face up to.
Today The Daily Record has tracked down the only ref in Britain who thinks Dallas got the big decisions right at the weekend; how many people did they have to call to get the answer they wanted, I wonder?
In the meantime, Tam McManus makes an idiotic point about how he's had bad decisions against Celtic as well as clubs from Ibrox, as if that was what we were talking about here, as if that was the issue at play.
The media will do anything not to confront this head-on, including digging up any old garbage they can find on the internet, such as the infantile video at the centre of their headlines.
This kind of non-story is what they promote instead of tackling big issues.
This is why we view them with utter contempt.
When you loaded this piece you might have seen an option to get notifications; please subscribe to make sure that you never miss an important article again.
You can discuss this and and all the other stories by signing up at the Celtic Noise forum at the above link. This site is one of the three that has pushed for the forum and we urge all this blog's readers to join it. Show your support for real change in Scottish football, by adding your voice to the debate.