How successful, or otherwise, was the window?
That depends on how you look at it, and what the window was meant to achieve for you.
It left me decidedly underwhelmed, with a rash of announcements on the final day unable to disguise that we're no nearer a solution as to who replaces Lustig or Brown long term than we were before it opened. No central defenders were signed to be bedded into the team for next season's qualifiers.
Three players arrived on loan and all will return to their clubs.
It all feels temporary, like something started, half finished, and where a little emulsion has been slapped on to hide it whilst people re-evaluate their plans.
The truth is, we won't know how well this window went until the summertime.
If we've won our eighth title and the Treble Treble then it's been a good one. If the manager stays beyond this campaign and is still there when we start the quest for nine then it's been a very good one indeed. If we have concrete plans to put into play before the qualifiers kick off, with targets in mind, and with proper money to spend, then perhaps last summer served a valuable purpose after all, and this window will look like a masterpiece.
But nothing is clear and anyone who claims to know one way or another is a liar.
On top of that, the news – which broke today – that Dedryck Boyata is out for another four weeks makes the decision not to sign a central defender look dangerous. This had to be known inside Celtic Park for at least the last couple of days and just retaining the services of Jack Hendry is not going to cut it; there's a reason the club was willing to let him go out on loan after all.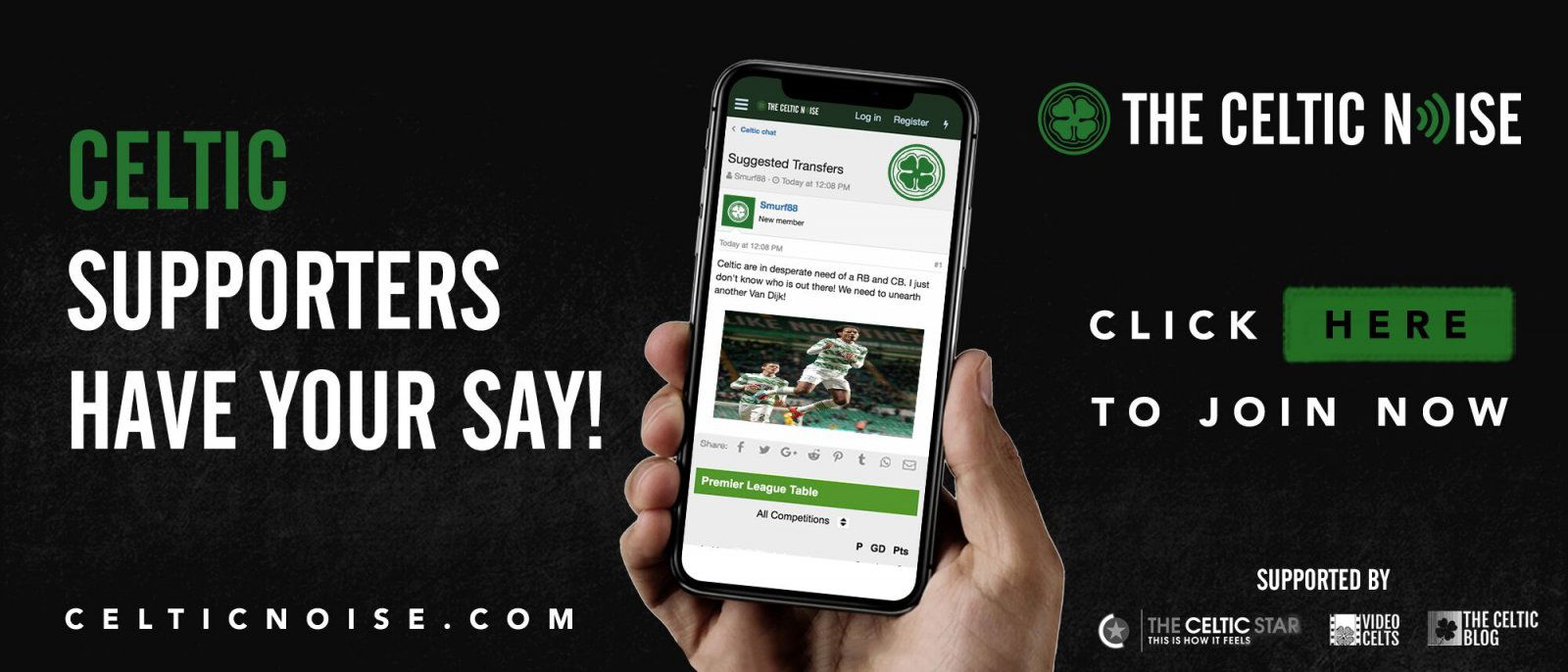 February is a mammoth month, and it seems like an un-necessary risk not to have responded to this crisis at the very heart of the defence.
It's a big oversight, a serious misstep, although not quite serious enough to make me think the floated idea of Efe Ambrose on a short term deal is something we should be contemplating without a bucket of vodka being consumed, and not even then.
That's the downside, and I am still frustrated by it because to me it's a very big downside with a lot of unanswered questions, which I think still suggests that not all the gears are turning at Celtic Park as they ought to be.
Yet amidst all that, I am not exactly pulling out my hair this morning; indeed, I am reasonably measured, even happy.
Because aside from the problems at the centre of defence, we have easily, comfortably, done enough to put away the competition here at home.
We are, without dispute, in a better position than before the window opened. Three of the four players we've got at the club in the here and now are obviously quality footballers, and quite how anybody can dispute that they will make us a better team I do not know.
The unknown is Bayo, the guy we haven't seen yet. But the quality of Weah, Burke and our right back signing Toljan are not up for dispute. All three would be a guaranteed starter everywhere else in our domestic game and would be virtually assured a place in most English Championship sides and not a few in the EPL. Yes, I think they are all that good. We have gone for quality; that much is readily apparent, and only the most blind would not accept that.
Every one of these guys enhances our team. All are "first team" capable, and although two of them are on loan we actually seem to have thought ahead with that as well.
Shved, who is an exceptional prospect, will be arriving in the summer and so a much improved Lewis Morgan will be coming home too. Reports that we are looking to make Toljan a permanent signing in the summer are equally welcome, as too is the notion that we've not given up on Castagne. The Americans are two great prospects for further on down the line, and I am delighted that we were finally able to announce both of them.
This window may have a temporary look to it, but when you consider that the principle objective was to see this season's trophies secured and our domestic dominance confirmed then it has achieved that in spades.
I've already written about how I believe Oliver Burke is a far better player than the much acclaimed signing over at Ibrox.
Without even having seen Bayo it's apparent that our firepower has been greatly enhanced, and as we already had the best defence in the league that's going to make all the difference. Yes, there are reasons to be very happy with the business overall whilst feeling a gnawing sense of frustration that key areas of the club still remain unchanged.
Finally, you have to take your hat off to Celtic for the way the final day was handled from a PR standpoint.
It is easy to be cynical and say that the Brown announcement could have been made sooner, or that the American deals could have been tied up a week or so back, but we clearly had a plan to stagger the announcements for maximum impact and whilst it was slick from a stylistic point of view there was substance to all of them too.
Over the next few weeks we will hopefully get clarity on some of the outstanding issues; it would, for example, be nice to hear the manager put the rumours to bed and say that he's committed to the club for the remainder of his contract, and I think if he stays for the duration of it he may well hang around even longer, and for all the anger at Boyata and his agent and whatever games they are playing, it looks like our offer is still the best on the table for him.
Perhaps even that story is destined to have a good ending; our league campaign certainly looks like it does.
When you loaded this piece you might have seen an option to get notifications; please subscribe to make sure that you never miss an important article again.
You can discuss this and and all the other stories by signing up at the Celtic Noise forum at the above link. This site is one of the three that has pushed for the forum and we urge all this blog's readers to join it. Show your support for real change in Scottish football, by adding your voice to the debate.
Related posts