The title of this article isn't a question, because I know I'm not the only Celtic fan who wouldn't care if Dembele scored five in his next 90 minutes or if he never scored a goal again.
The title is more an expression of disbelief that there are people who do.
When he was here, I would have chained Dembele to one of the goalposts if it would kept him at the club all the way to ten in a row.
He is a fantastic talent who will certainly not stop at Lyon but will go on to play for one of the elite clubs on the continent, probably netting us another four or five million in the process. And I will never hate him, because he has earned us a fortune and we have a lot of goals to look back on, especially against the desperados from Ibrox.
But that man left us under such a cloud, in a temper tantrum amidst savage digs at Brendan Rodgers, and an explosion of ego – imagine believing he was "the King of Glasgow" when we know that accolade now and forever belongs to Henrik Larsson – which forever taints everything he did here.
The media seems to think most of us are just bursting to know what he's doing now.
If he were picking flowers in Bavaria or chasing butterflies in Marseille I could not be less interested.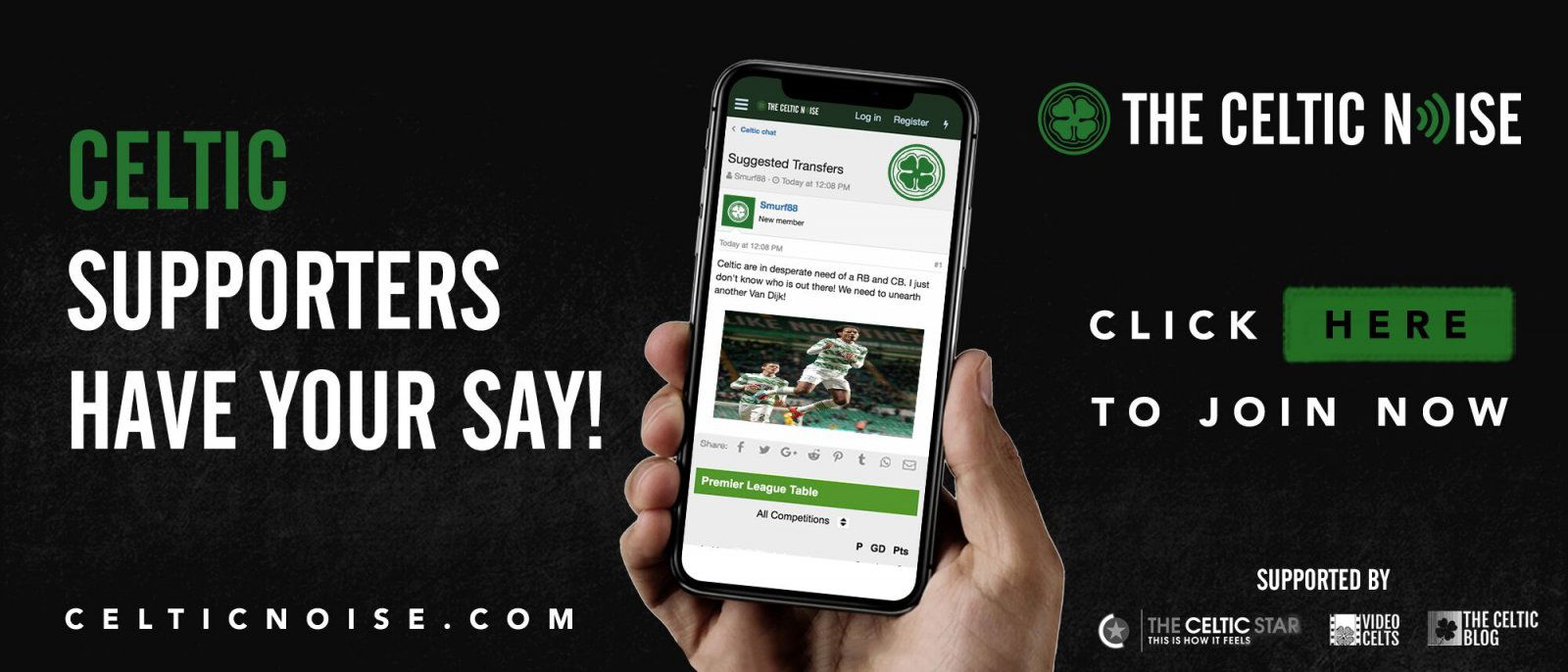 I am not an ingrate; I remain pleased to have seen him in a Celtic shirt, but the circumstances of his departure will never be forgotten and nor should they.
We give an easy ride to so many of our ex-pros, guys who didn't give us any loyalty at all and skipped town as quickly as they could.
Pierre Van Hooijdonk is another case in point; he turned down Celtic's improved contract offer at the time with a sneer about how the figure "might be good for the homeless" but he was worth more.
He still speaks highly of our club; big deal.
His goal at Hampden won us a Scottish Cup. So what?
He treated us abysmally on the way out the door, but a lot of our fans have forgiven him that because he said he could never have signed for Rangers.
Guess what? If they had come in for him before we did that's exactly what he would have done.
Dembele is like that, although he gave us only two seasons and praises us on social media.
Doubtless he retains some modest affection for Celtic, but it didn't translate into loyalty or anything like that, and I would rather our fans saved their adulation and interest for the guys who are currently at the club and giving everything in the quest for the Treble Treble and eight in a row.
When you loaded this piece you might have seen an option to get notifications; please subscribe to make sure that you never miss an important article again.
You can discuss this and and all the other stories by signing up at the Celtic Noise forum at the above link. This site is one of the three that has pushed for the forum and we urge all this blog's readers to join it. Show your support for real change in Scottish football, by adding your voice to the debate.