Three excellent things from today; the points, the continuation of the run and the young footballer, Ewan Henderson, who looked superb. Every Celtic supporter loves to see a youth prospect break through into the team; it's even better when he puts on a show as this kid did today.
He signed a new contract recently, and looks like a contender.
Three very good things from today; Odsonne scored twice – and his second was a thing of absolutely beauty – Scott Sinclair kept up his own run and Kieran Tierney made his long awaited comeback. The manager had pencilled this game in for his return and so it was expected, but how good it was to read his name on the team-sheet and to see him handed the captains armband. He will be back up to speed soon enough.
Three good things from today; Nir Bitton played well, the team kept their heads and concentration – at least defensively – in a tumultuous period in the match and most importantly, when Motherwell's Carl McHugh went off with an injury the Celtic fans showed their support and sympathy for him in spite of bubbling anger over one of the incidents I'll highlight in a moment.
I mention this because today another set of supporters showed their utter contempt for a fellow human being who gave an emotional press conference last week.
And there were three bad things from today; our loss of our clean sheet record, the loss of Ryan Christie to injury – and we hope that's not a bad one – and the diabolical way in which Motherwell scored their goal, one of the most unsportsmanlike things I've seen in many a year. It was Gboly Ariyibi's first goal for their club; he should remember it with nothing but shame. It was a disgraceful moment, and one that drew loud condemnation from our fans.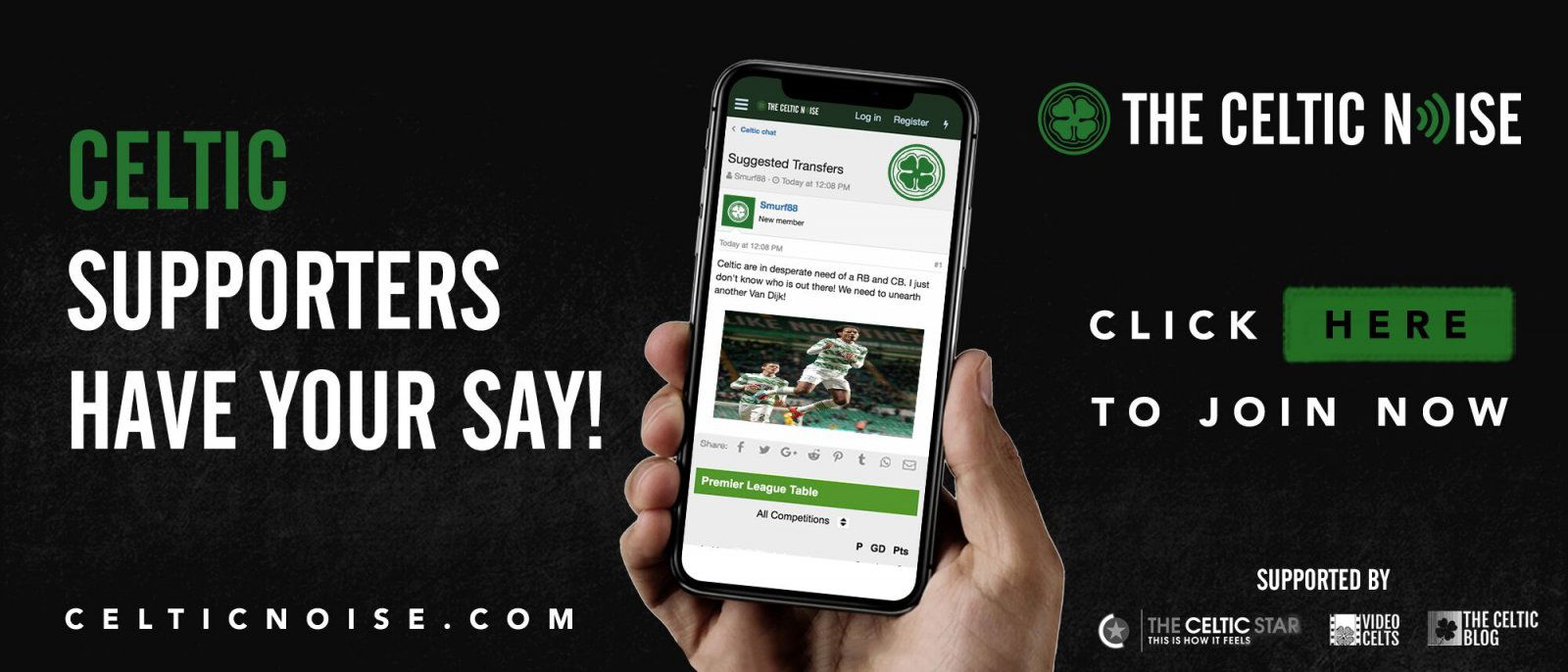 That's a very satisfying three points today, and I am especially pleased for the big man Edouard, who has endured a lot of flat-out nonsense from people in the media including Chris Sutton.
I sometimes wonder what game these people have been watching for years, because it certainly isn't football. They seem absolutely unable to tell the difference between a real player and a posing, strutting pretender. Edouard has everything, and will score barrow loads in a Celtic shirt.
In the end, we made it look as convincing as it was until Motherwell's appalling goal.
The team is in great form at the moment, and we did not deserve to lose our exceptional clean sheet record like that.
But hey, if teams want to claw their way out of the gutter by practicing the dark arts from the gutter then so be it; today, the ref was typically awful and the away club basically ditched sportsmanship in the nearest bin for their goal but it did them no good at all.
The Green Machine rolls on.
Who's going to stop us?
Next up is Hearts at Tynecastle; remember when I said last month that three games would win us the title?
Well, it's the last of them and if we get three points in that one then you can put the ribbons on the trophy.
Superb today, Celtic. Superb.
When you loaded this piece you might have seen an option to get notifications; please subscribe to make sure that you never miss an important article again.
You can discuss this and and all the other stories by signing up at the Celtic Noise forum at the above link. This site is one of the three that has pushed for the forum and we urge all this blog's readers to join it. Show your support for real change in Scottish football, by adding your voice to the debate.