When I wrote that we were three mammoth away games from having the title just about wrapped up in a bow I could not have imagined we'd end the month with a 100% record, secured at Tynecastle, with Neil Lennon in the Celtic dugout.
Let nobody ever say that life as a Celtic fan is boring.
It turns out that the biggest obstacle to our club this month was the man who started it as manager and ends it at a mid-table struggler in the EPL. Whilst he congratulates himself on a big pay increase and preens in the mirror Celtic carries on.
Celtic always does. In a life where uncertainty is all around us, Celtic is one of the bedrock things on which we can rely. Celtic is always here, and always will be.
I goddamned love this club, I really do.
Of all the great loves of my life – three women, one political party and this football team – this has been the longest lasting, and the most significant.
Nothing else has come close, nothing else gets near it.
All have been imperfect, because we all are, but when Celtic is rolling right it makes me a better person in every other aspect of my life.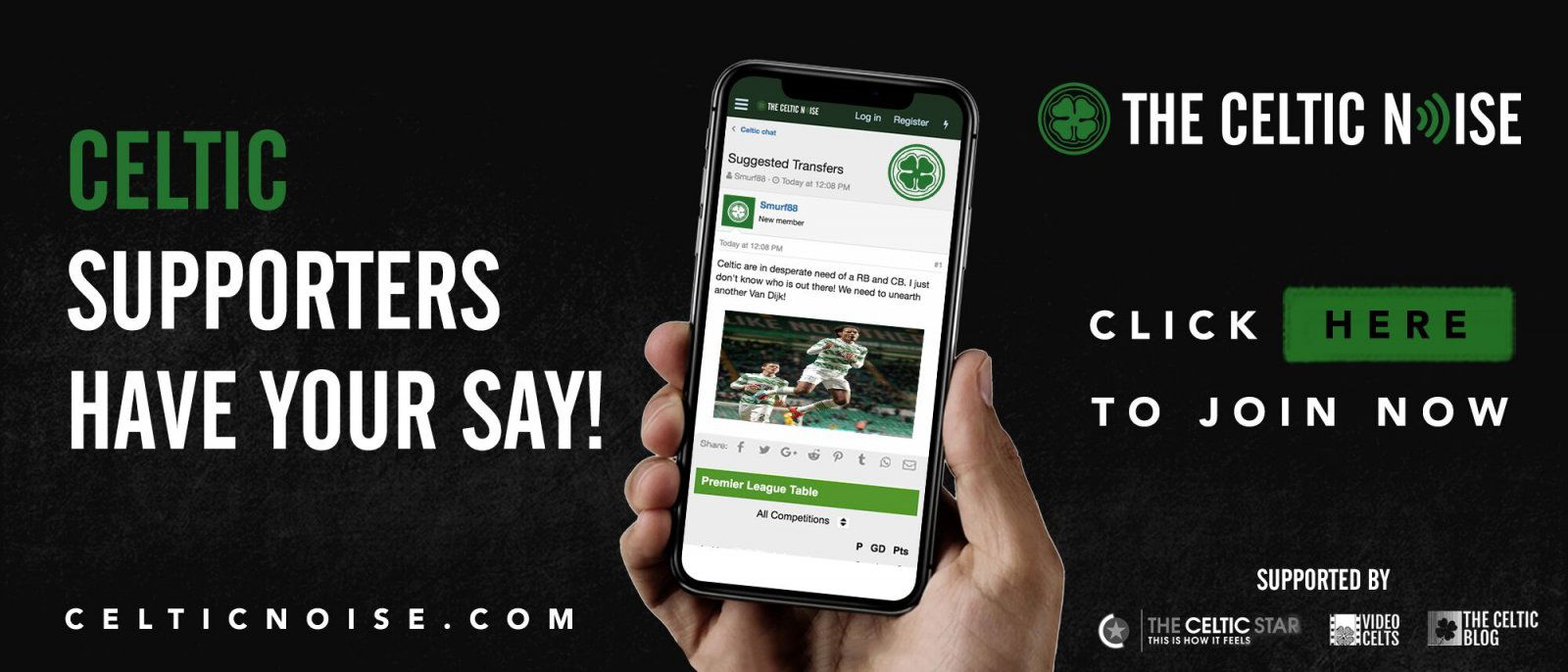 Yesterday was a long day, it was a hard day, it was a day of swirling emotion and the greatest of them was an anger that has not yet subsided and which might be with me, with all of us, for a while. But as of tonight it no longer really matters, it is strictly secondary to that far more important emotion; loving this club and thrilling in every positive connected to it.
When French Eddie scored that goal tonight I think I lost a few brain cells in a momentary explosion of joy that was unlike anything else that's happened this season. Brown's late winner at Kilmarnock didn't spark that kind of response from me; it was pure delirium.
And oddly, there was no trace of relief, because I had been anticipating such a moment.
Celtic is a fairy-tale. Nothing was going to rob us tonight, we were always likely to pull something like that out of the hat.
And the emotion of Lennon and his assistants and the subs, and Lawwell sitting in the stands, and the raptures of the fans … it was a beautiful, wonderful catharsis after yesterday, a moment that brought the whole club together again.
Listen, that was not brilliant. It was not even close to the kind of performance we are capable of. But it didn't have to be brilliant. Because the ending was, the end to a horrible 24 hours, the closing of the book of the Rodgers era and the start of a new one.
There is only one thing better than destroying a team with shock and awe, and that is dropping the hammer on them in the last minute. And that hammer didn't just come down on them, it came down on the Ibrox NewCo and their fans, who were having their best week since the last 2 for 1 special on MD 20/20. And it came down on a media which is hurting tonight along with their Ibrox pals, some of whom we got to see with their wee faces tripping them on the telly.
Yes, this is the way to begin again.
God, I love being a Celtic fan.
When you loaded this piece you might have seen an option to get notifications; please subscribe to make sure that you never miss an important article again.
You can discuss this and and all the other stories by signing up at the Celtic Noise forum at the above link. This site is one of the three that has pushed for the forum and we urge all this blog's readers to join it. Show your support for real change in Scottish football, by adding your voice to the debate.