Every article written about Brendan Rodgers time at Celtic will include a run-down of the honours he's won and the superb accomplishments whilst he was here.
That's why I'm not going to write that stuff.
You can read it all elsewhere, everywhere in fact, if you're looking for that.
I refuse to write that article; his conduct today doesn't deserve it.
Nobody is going to say he is not an excellent manager or that his record here in domestic football is anything other than exceptional.
But all of it is tainted. The copybook is blackened by an act of betrayal of the club, of the players, of the board and most importantly of the fans. Nothing will make it right. No mealy mouthed platitude will erase what he has done, which is to abandon the ship mid-campaign, as if everything he said to us over the last two and a half years was a lie.
He knows where this leaves us. He knows the damage it could have done.
He's put himself front and centre, he's put himself first and that's alright, as long as everyone is being honest and everyone knows where they stand. He can spare us the fake piety and expressions of affection and love; you do not do this to something you love.
I can pinpoint for you the exact date on which I knew Brendan Rodgers would not be at Celtic next season.
I can time it to near enough the exact minute on that date and I can tell you where I was and who I was with at the time. Secrecy is no longer necessary, and it will no longer avail us.
It was at 10:30 am on 9 August, the day after we drew 1-1 with AEK Athens.
I vowed not to tell this story whilst the manager was at Celtic; you are entitled to be pissed about that, but in my defence we were in a bad spot at the time and my writing this would have done no good. As the season became a slog it was evident that no benefit could have come from writing it whilst games still had to be played. I considered doing it during the January window when the manager made his comments about Shved, but parked it.
Was I right to do so? You can be the judge.
The moment is as fresh in my mind as if it was yesterday.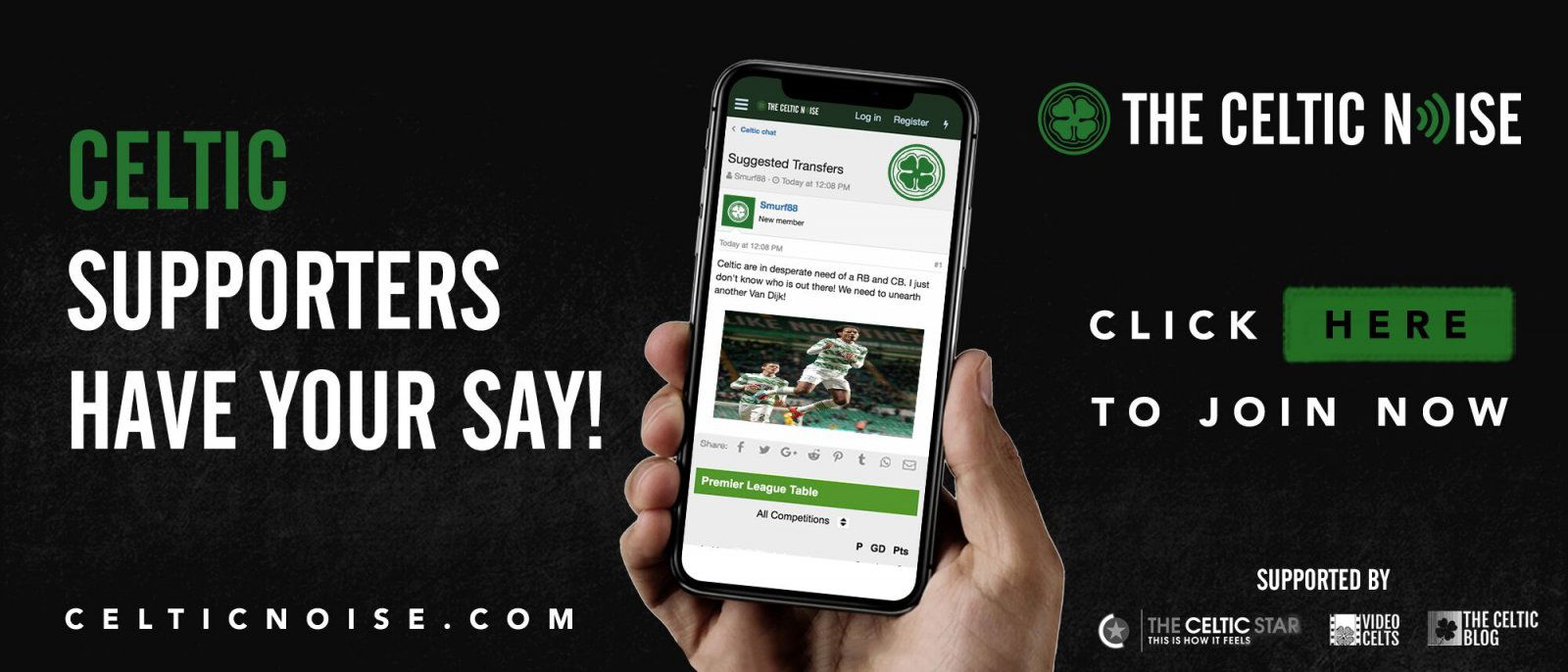 I realised he would be gone at the end of the season if not sooner sitting in an office at Celtic Park with some of the Resolution 12 team.
Sitting across from us was an irate, frustrated, Peter Lawwell, who I knew had either spoken to Chris McLaughlin of the BBC the night before, in a scathing attack on the manager, or who had willed that act and given someone else authorisation to do so.
Before the meeting even started that morning, I knew we were in a bad spot.
I knew there were major issues at Celtic Park because in quick succession the manager had slagged the board and the board had fired back, and the fact that we were in the midst of a Champions League qualifying campaign didn't seem of particular concern to any of those allegedly "running things." This was next-level frightening.
But it was Lawwell's demeanour on that day which truly left its mark on me. For openers, he was absolutely unapologetic for the shot across Brendan's bow. The words that came out of his mouth were almost identical to what McLaughlin had said the night before, and so that confirmed the story I'd posted on that subject shortly before the game kicked off.
"What changed?" Lawwell asked us. "Nothing on our side," he said with a mixture of deep frustration, under which I could see was a real anger. "We've done things no differently this summer than last summer, so what's changed?"
You could be ungenerous and say that was exactly the problem, but beneath my own anger – much of it directed at Lawwell himself – I understood what he was saying.
He was saying that Brendan knew the score. He knew the club couldn't chase mega-deals and had signed up on that basis. And whilst mistakes had been made and deals not closed, the club felt it had done its best on all counts.
So what was the public strop all about? An attempt to force the boards hand, or something else? Either way, it was about as unprofessional an act as I'd ever seen. As much as I blamed Lawwell, in no small measure, for Brendan's apparent frustration, the manner and timing of his comments had been absolutely appalling. It was clear the club felt the same.
But Lawwell wasn't quite finished. "You guys know me," he said, "Have I ever been unambitious? Do you think I would let us fall behind?"
And again, you could be ungenerous and give a negative answer, but I know that deep down Lawwell does believe he has Celtic's best interests at heart. It was the second time I'd met him in such a setting, and having heard some of his private views on certain issues within the game I can assure you he feels the way we do about almost all of them.
I wanted to warn him of the likely reaction of the fans, myself included, if it all broke down; "Look on the bright side," I said. "If this goes bad you'll never hear the name Steven Fletcher again." I wanted to remind him that his own legacy was irrevocably tied to the fate of the manager.
He saw the funny side, although he knew I wasn't joking.
We all pressed him to say more than morning, and he was initially reluctant to go further; we were there on other business and you could tell it was the last thing he wanted to talk about, but he did say one other thing that rung alarm bells. "You don't know half of what's been going on," he said. "And believe me, you don't want to know."
And at that moment, I knew it was over.
I knew that whatever was going on behind the scenes was about more than transfer budgets and it had created a schism that probably couldn't be healed. I know Lawwell is blessed with a very high opinion of himself, and anyone who knows the smallest thing about Brendan Rodgers can't be unaware that he is similarly inclined. I knew that a monstrous clash of egos had happened, and that it would be a minor miracle if it was fixed.
I've gone through spells since then of wanting to believe it could be sorted out, and when Desmond called them both to London to get them back on the same page I hoped it had been fixed. One thing about that period stands out; an account of that meeting which had Desmond reminding Rodgers that he was the highest paid boss in the club's history and that he should start acting like it.
Whatever was going on, Dermot Desmond was well aware of it all.
I knew January would tell the tale, and the team's indifferent start to the campaign suggested that all wasn't exactly well behind the scenes.
Any hope I genuinely had that the manager would stay was shot the day Brendan chose to criticise the club's spending £2 million on Maryan Shved. There was something almost confected about those comments; his claim we didn't need another winger was not only shocking but manifestly at odds with the fact we'd spent much of the summer trying to sign one.
To cap it all off, Maryan Shved is a very, very good footballer; he returned to first team action at the weekend and scored a hat-trick. He'll do a very fine job in the Hoops next season.
All the way through this campaign, at the back of my mind, always, was Lawwell that day and an anger he felt keenly and which he felt he was fully justified in.
Misgivings about the manager have haunted me all the way through the season so far, and every now and again I could feel them seeping out in the words on the page. I've fought the urge as best I could, but a steady drip-drip-drip of stories in the background un-nerved me on a regular basis. They were easy to dismiss as long as the manager was still in the job … but I always knew that a reckoning might come, depending on how he finally departed.
I genuinely thought – as all of us did – that we'd get through the season, and I was content with that until the current campaign was over. Had he left us with another treble it's doubtful that this article would ever even have been written. Loyalty rewarded with the same. All the unanswered questions could have waited, and in the spell following the next appointment doubts might have been parked and the whole caravan might have moved on.
Do I believe he was backed by the board?
Of course I don't, not to the extent he was entitled to expect and certainly not to the extent we were entitled to as fans … but that was never the full story. I'll cover the board in another article; we're in the midst of a busy few days here, so that ball is still rolling.
Believe me, I am not going to sugar coat what I think of them.
But today belongs to Rodgers and in a manner none of us expected.
For openers, what do we really know about Dembele's departure? He hinted at Rodgers not being committed, which gave him his own excuse to seek a move. Rumours persist that Kieran Tierney would have left for Everton in the summer; a sign, perhaps, that he too wasn't convinced that the Brendan Rodgers show had long left to run. The manager himself was the one who broke the story about China, and he didn't have to do that, as it only created greater uncertainty.
Brown negotiated his decision to stay with Lawwell, with Rodgers not even in the room. How many times this season did the manager make it clear that entire areas of the club were not his concern? A sign that he wasn't fully engaged, or that the club itself didn't care to share long term plans with someone with no long term commitment?
And for two transfer windows, his private frustrations were given public voice in a way that wasn't good to hear and which not only undermined potential signings but upset us at crucial moments in the most un-necessary fashion. It was almost unbelievable that he chose to make his discontent public during the summer on the eve of such a mammoth game, and Celtic's response through the BBC was a public rebuke to a guy they thought had crossed a very big line.
Some of what has gone on behind the scenes has been equally troubling. One of his earliest acts was to cut down our head of scouting, the guy who found Ki, Wanyama, Forster, Van Dijk and others. His replacement, Lee Congerton, has been a disastrous failure by every measurable standard, a fiasco which is surely now almost at an end. It'll be expensive, I'm sure, but we're sitting on a £6 million fee for the manager, and we can easily afford to dispatch him.
Which brings me to Europe, and an article I wrote with some regret after the Valencia match at home, which said that I'd resigned myself to us never moving forward at that level whilst he was boss. I saw signs of great promise in the away leg, but even that infuriates me now, that he only changed tac right at the end when he already had half a foot out the door.
Our European record under him was awful, if we're being honest. I was willing to excuse the away game poundings at the hands of Barcelona and PSG, but our home form used to be the envy of the isles and he leaves it shredded, and our club a pale shadow in that arena. The one thing, above all, that I knew I would welcome on the day he departed was an end to those kind of drubbings and, at last, a management team that could construct a defence.
I don't know what really went on here, but all through this campaign there have been endless whispers and because most of us believed Rodgers when he said he was happy and settled and in his dream job there was a lot of suspension of critical thinking, and I'm as guilty of it as anyone.
And for that, you do have my apologies.
The idea that he would leave for Leicester seemed, frankly, absurd. When the press wrote that he was evens to take the job I wrote a piece saying that it was a ridiculous bet and that I'd want better odds and even then I wouldn't have touched it. And then last night, his odds moved to 1/10 and I knew the worst was true.
I don't care about feeling like an idiot; part of this job is having the courage to speak your mind every day and knowing that at least some of the time you are going to come off looking like a clown. I do care that he's made the whole club feel that way, that he's flat-footed everyone, including the squad, with this dire, unconscionable decision.
He leaves us two and a half years into a five-year deal, and I have every bit as much angry contempt for that disloyalty as I did when Dembele exited stage left on the final day of the window in the summer. In hindsight I suspect he saw the writing on the wall.
Certainly, it is no longer possible to merely dismiss his comments as he headed for the exit door as the sentiments of someone playing mind games. It's a situation – one of many – that requires some re-evaluation in light of current events.
Even at the weekend, there was a chance for the man to level with us, and, once again, I suspended my critical faculties to pretend I didn't understand that his refusal to categorcially rule out a move was a bad sign. When a Celtic press officer stopped a BBC journalist from asking the question after the game it was, with the benefit of hindsight, a dark moment because either Celtic didn't trust him to give the right answer or we wanted the question parked until everything was settled.
Rodgers has left us in a hell of a mess, but if he thinks that running out on us is something he can do without consequence he is dead wrong.
Those at Leicester who are applauding this today should know that this ends in one of two ways, and neither to their benefit. Theirs is a club afflicted by a curious condition but not an uncommon one; a single unexpected league triumph has convinced them that they only need to appoint the right man and the glory days will follow all over again.
But there are no miracles to be had here; they used theirs up and it'll be a generation before they get a second shot at it. This ends in Rodgers being dispatched as Ranieri and others have been or with him scuttling for the exit as he has done today. If he can demonstrate this level of disloyalty where we're concerned there's no relying on him to show it anywhere else.
No club can trust him after this, no board which hires him again will believe they can do so without risk. The chairmen of the bigger clubs, many of whom think Lawwell is an outstanding administrator unfairly maligned, are also entitled to wonder if Rodgers isn't running out under pressure and "facing a challenge for the first time."
I've already heard that view expressed; it will be heard more loudly in days to come. Is it a daft idea? Of course it is, but there are some who will believe it and he's left himself wide open to the charge, to the idea that he's wilted under pressure, that he's cut and run.
I have zero sympathy for him in that regard.
In his time at this club he has been The Unconquerable, the Invincible, the Double Treble winner, the man on the brink of stamping his name on every page of our modern history as the boss who delivered our second nine in a row and then took that step further and brought home the ten. His name was being mentioned with those of Stein, McNeil, Johnstone, Larsson, Auld and the rest … not simply Celtic figures, but Celtic icons.
Tonight it's all in ashes. He leaves us angry and bewildered, a selfish man putting vain ego and ambition above all else.
It was Malcolm in Shakespeare's Macbeth, when speaking of the Thane of Cawdor, who died a traitor but repented at his execution and went to the next world with dignity, who said; "Nothing in his life became him like his leaving it."
Brendan Rodgers isn't going to the afterlife, only to Leicester. It doesn't matter to me what dignity he claims for himself at the press conference. Because this is his exit, this is the manner of it, and this is what he'll be remembered for.
There will be other managers, there will be other trebles.
Perhaps Neil Lennon himself will secure the third of them, and write his own final act.
But on the day, sometime in the year after next, when our future manager holds aloft the trophy for the ten in a row title, today will be a memory and nothing else will matter.
Where Rodgers will be then, I cannot know and do not care.
When you loaded this piece you might have seen an option to get notifications; please subscribe to make sure that you never miss an important article again.
You can discuss this and and all the other stories by signing up at the Celtic Noise forum at the above link. This site is one of the three that has pushed for the forum and we urge all this blog's readers to join it. Show your support for real change in Scottish football, by adding your voice to the debate.