On Friday morning, Brendan Rodgers gave his pre-match press conference for the St Johnstone game yesterday. At the same time, he was tackling the closure of the transfer window and discussing the impact it has had on the squad.
He was pleased with the business done and in particular the way in which we reinforced the forward line.
But it's clear that one of the signings that gave him the greatest satisfaction was the securing of a right back for the rest of the campaign, and a good one at that. Jeremy Toljan is a fantastic player, and he will easily show himself the best right back in the country.
It would be easy, in our excitement over this player, to forget that until he signed we already had the best right back in the country though. A lot of people think that accolade belongs to Aberdeen's Shay Logan. Others think it's James Tavernier at Ibrox, but his greatest accomplishment is being the man who has scored ten times from the spot in this campaign.
That's not a tribute to him but to the honking standard of our refs.
To me, though, Mikael Lustig remained Scotland's best right sided defender.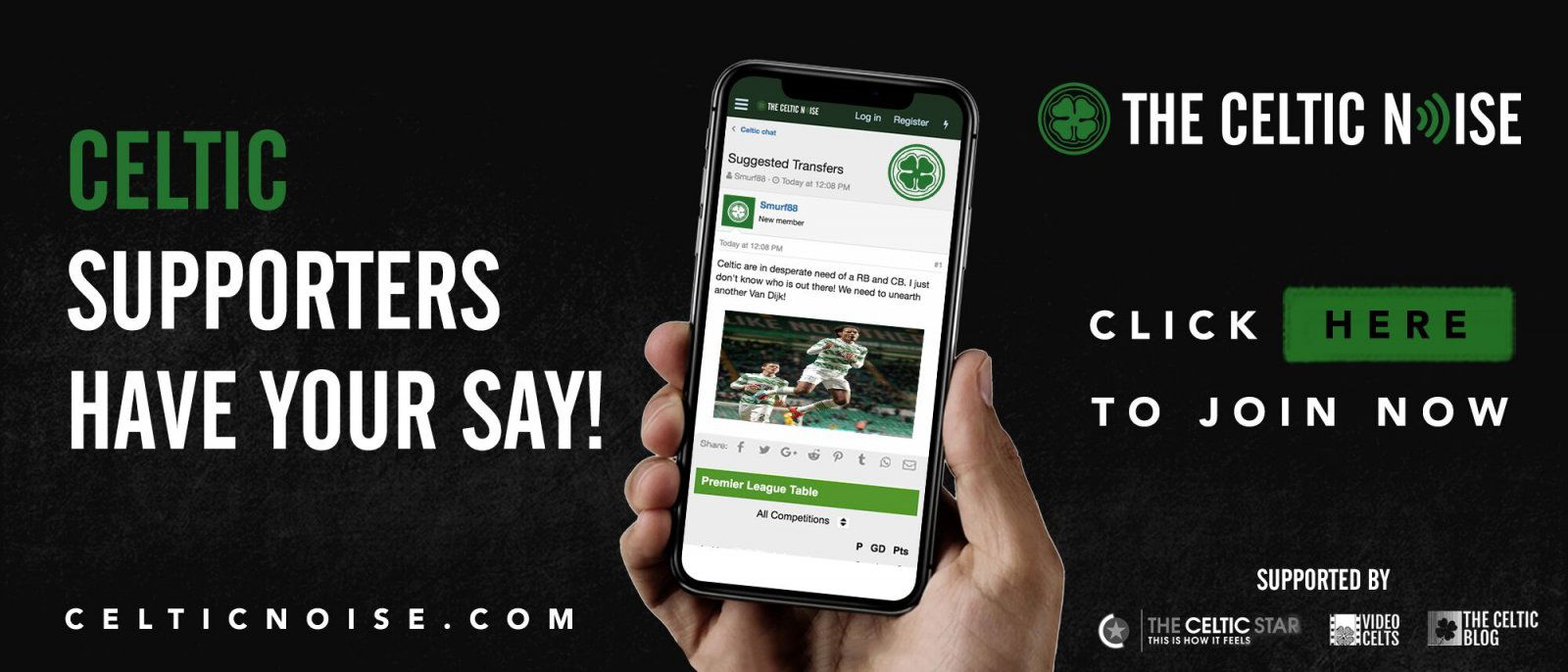 For all the criticism he gets, even from Celtic fans, he is easily the finest of the bunch. His experience and his quality would make him a stand-out in any other team in the league. He is a respected member not only of our squad but of the Swedish international team.
A man like that is deserving of respect, and I was delighted when Brendan took some time out on Friday to tell the press that he and Lustig had talked things over upon our securing the deal for Toljan. This so perfectly captures the quality of the man in the dugout. For the last 18 months Mikael has had to endure a torrent of speculation about who was coming in to replace him; what a credit to that man that he's kept on going in spite of it all.
What a credit too to Brendan that he engaged in the heart-to-heart with the player about it, the minute the deal was done. Doubtless, Lustig will remain at the heart of the squad, but he is no longer guaranteed to start every game. He will be used sparingly and perhaps not even as a full-back. This is a natural thing, and the manager didn't have to discuss it with him at all, but Brendan is the sort of manager who commands respect because he gives it out too.
Brendan Rodgers is just such a decent human being. There was a perception of him as a bit of a showboat, a bit of a big-head, when he was down in England; I've always thought that perhaps you need to be a bit of an extrovert, a bit of a know-all, if you are going to succeed somewhere like Anfield.
We have seen no sign of that man at Celtic Park; what we get instead is a man who on his arrival spoke with great affection about the people who worked there and whom he'd admired for years, and who's first act was to get together with our captain and explain to him how he saw his place in the system and to explain to him the grander plan he had for the club.
The squad is lucky to be led by such a man.
Everyone at our club is lucky to have him here.
I hope he's as appreciated outside the dressing room as he is within it.
No wonder our players would run through walls for this guy.
When you loaded this piece you might have seen an option to get notifications; please subscribe to make sure that you never miss an important article again.
You can discuss this and and all the other stories by signing up at the Celtic Noise forum at the above link. This site is one of the three that has pushed for the forum and we urge all this blog's readers to join it. Show your support for real change in Scottish football, by adding your voice to the debate.