Earlier today on Twitter, I was asked, by a Hibs fan, when exactly Leeann Dempster "allied" herself with the Ibrox club last week; it was, of course, when she used the phrase "trial by Sportscene", this ridiculous notion that was being pushed yesterday in Stewart Robertson's statement to his club's in-house media.
This is a good one, this new focus on "trial by television", firstly because the criticism isn't exactly new. It's been getting used for years as a smokescreen and as a way of making excuses for the bad behaviour of players; it's also been used to undermine the case against the reform of refereeing.
As the Hibs fan I was chatting to pointed out it's a term that's been used by people like Tommy Wright and Stuart McCall … it goes back a long way, and is always brought up by those who are unhappy at their players getting found out.
Most Celtic fans I know find it incredible that seemingly rational people believe it's a bad thing that we have cameras at games and that they pick up incidents, or cast new light on them, that otherwise would have gone unpunished or, in the case of the Hibs player, which merited a greater punishment than the ref handed out.
Most people think we should have more of those cameras, not less.
It seems that the only people who would ever be concerned with incidents being scrutinised after games are those who want refs to have the final word.
But nobody in their right mind does want that.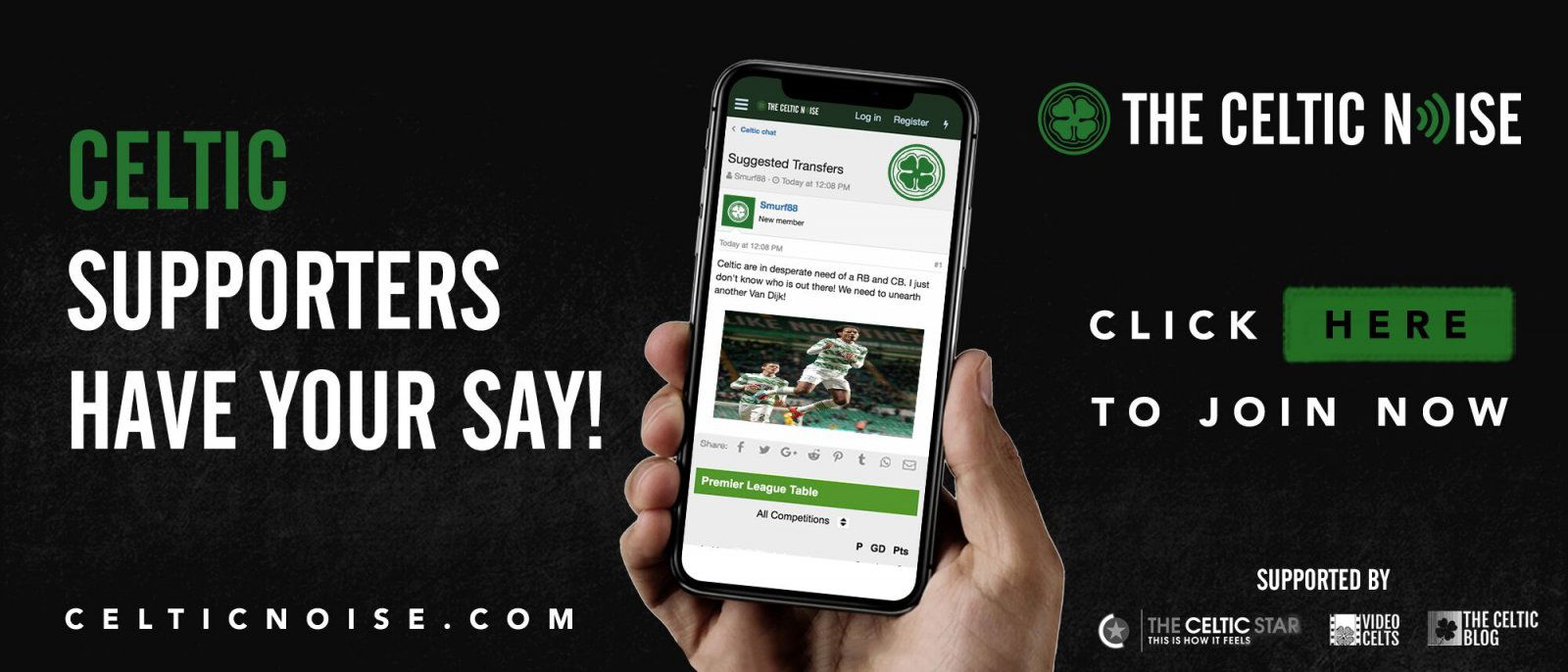 Our officials are dire, and it's bad enough that their decisions already materially affect match results.
The squealing out of Ibrox over the McGregor decision was laughable when one considers that had the ref got it right on the day he'd have been off, Aberdeen would have had a penalty and at 3-3 against nine men it would have been game on.
In the absence of half decent officials and VAR, trial by television is good for football; it's all we've got.
But now we're supposed to ditch it because one club, trying desperately to deflect attention from their bad results, is screaming about how a childish spat with the BBC makes them vulnerable to a different standard of scrutiny than the rest.
Celtic fans find all of this hilarious.
If there are more cameras at some games than at others, it's because they involve "big clubs".
Celtic gets the same scrutiny and we're used to it now.
And yes, the media tried its level best to get Simunovic and Brown cited in the same game that Dempster was complaining about, but the very fact they failed proves that the system can work and get the decisions right, just as it did in the cases of Morelos and McGregor.
Clare Whyte has apparently tweaked things somewhat; Robertson was fuming about that yesterday, but what nobody in the media – and certainly nobody at Ibrox – wants to focus on is this; whatever she's done has restored sanity and balance to the way these decisions are made.
It has brought long overdue clarity to this nonsense about what constitutes violent conduct.
Celtic fans understand what this is really all about; in the McGregor and Morelos decisions, the verdicts were bang on.
Those players were guilty and everything else is a sideshow.
The purpose of it all is clear though; it would suit certain people, and certain clubs, if there was no scrutiny of these sorts of decisions.
TV evidence threatens their wee world and because it does Scottish football is engaged in a wholly un-necessary and frankly ridiculous debate over something that's served the game well for years. Celtic fans know exactly what's going on here.
If the SFA's compliance decisions had gone the other way nobody would be talking about any of this.
That's why Dempster should never have taken the bait and said what she did.
As a result, her club is now being linked with those who do want a change in the way decisions which are missed on the pitch are scrutinized later, something I'm not even sure they actually support. They have fallen into a classic trap here and the media is all too happy to see them there, as "allies" of Dave King's board.
The irony of all this, of course, is that a number of bad decisions had caused a lot of anger in the stands and at certain clubs and yet nobody in the media or in some of the boardrooms seemed remotely interested in doing something about it.
It took correct decisions, those which the SFA got absolutely right, to engage the sort of people who could get the media on board.
No wonder our fans are laughing, because if these matters weren't so serious they really would be hilarious.
When you loaded this piece you might have seen an option to get notifications; please subscribe to make sure that you never miss an important article again.
You can discuss this and and all the other stories by signing up at the Celtic Noise forum at the above link. This site is one of the three that has pushed for the forum and we urge all this blog's readers to join it. Show your support for real change in Scottish football, by adding your voice to the debate.