One of the stories which is trending in the media this morning is the Hearts player – Uche Ikpeazu – who is crying the blues over the "injury crisis" which derailed their season.
No joke. He reckons that the club would be challenging us at the top if it weren't for the loss of key players at a time in the campaign where they were sitting top.
What nonsense these people believe, and what nonsense that the press endorses such a ridiculous view.
I remember that period well. It would be the same one in which they sold one of their best players to the Ibrox NewCo and went to that ground and inexplicably changed their entire tactical shape, and took a hammering as a result.
Besides, injury crisis? Who are they trying to kid?
They only want to look at our treatment room the last couple of weeks; it's been more crowded than a meeting of the Steve Clarke Appreciation Society. When Hearts can show that they had fourteen players out for a single game – which we won, by the way – then perhaps I'll be a little more sympathetic.
Hearts fans will bemoan this and say that they don't have the resources to compete and blah blah blah … it didn't stop Kilmarnock hanging on in there until just a few weeks ago, and Aberdeen were able to get their act together pretty well until recently.
The truth is, I might not like Derek McInnes but he's a better manager than Craig Levein and Steve Clarke is a much better manager than both of them. I've never rated Levein, except as a loudmouth where he has talents that are second to none.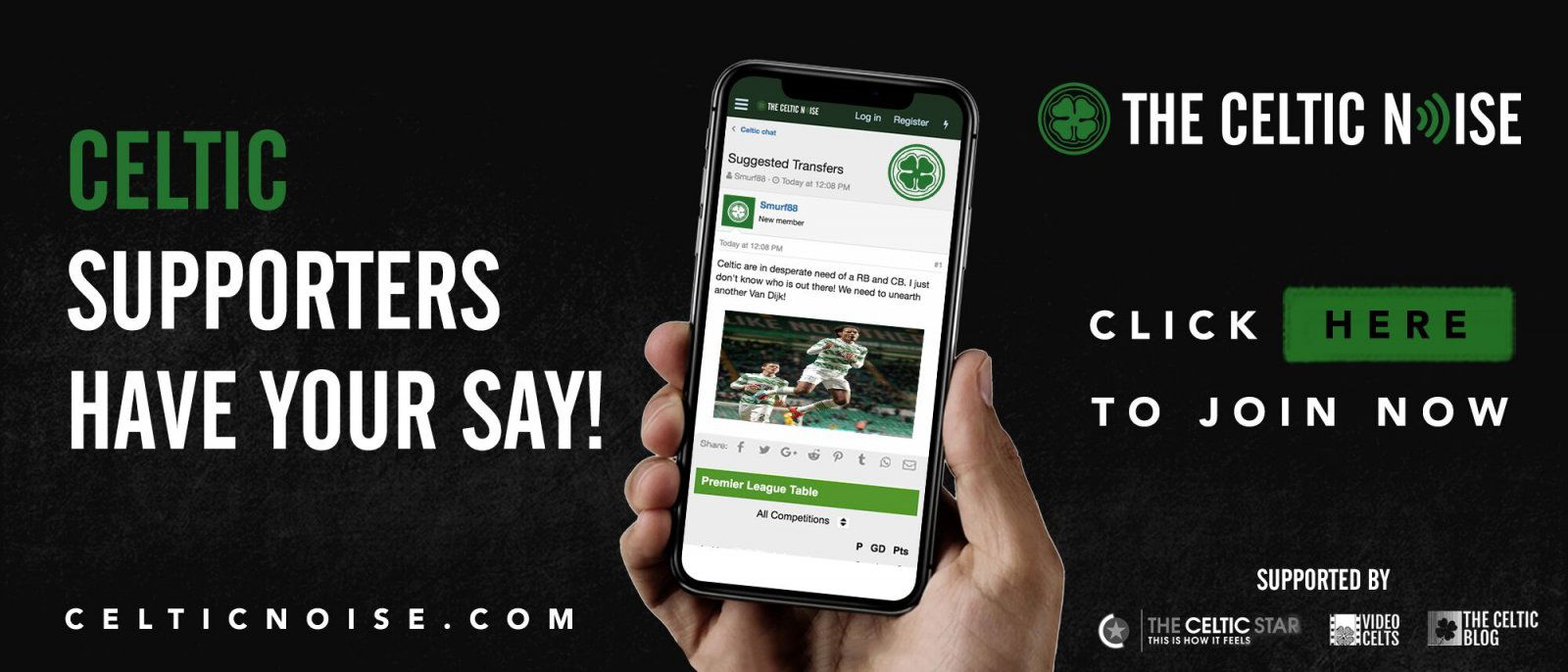 The problem always lay with him, and Hearts won't properly emerge as a decent threat whilst he's there.
Hearts title challenge did not collapse because of a couple of injuries.
It collapsed because it really wasn't there in the first place. A good start to the campaign created a lot of euphoria … it was always misplaced. The highpoint of their season remains their victory over us, a victory which they are unlikely to repeat when we travel there later this month.
We've already avenged it twice; once at Murrayfield, winning 3-0, and then at Celtic Park where we quite simply blew them away, by 5-0. We had some injury problems for both of those games, and for the League Cup semi-final in particular.
It's why Ryan Christie was on the park in the first place, and that's the final straw that Hearts fans and their media pals might cling to; the disparity in quality between the squads. Which is another way of saying we have more resources.
Yet even that is a nonsense; Hearts can moan about a few injuries in a year when they don't sign 20 players including loanees, which is exactly what they've done since the season kicked off in August last year.
Honestly, I have heard some truly outrageous claims since this campaign began but this has to be amongst the daftest.
I can't think of a club anywhere in Europe who's had so many injuries to key players as we have.
One of the moderators on the Facebook group had a laugh about Sky's chart on injuries in the EPL: the team with the most had seven players out.
We'd have taken that in a heartbeat the other night.
When you loaded this piece you might have seen an option to get notifications; please subscribe to make sure that you never miss an important article again.
You can discuss this and and all the other stories by signing up at the Celtic Noise forum at the above link. This site is one of the three that has pushed for the forum and we urge all this blog's readers to join it. Show your support for real change in Scottish football, by adding your voice to the debate.