Well, what a difference a day makes, right?
There was a point last night when I knew I'd be writing this today. There was a point last night when it became obvious that something pretty bad was going to be waiting for me on this side of the morning. Don't ask me what it was, call it bad vibes.
I'd be lying if I said there were mixed emotions this morning; there are none.
I feel anger, that's about it. Anger at Rodgers. Anger at the club. Anger at the people in it who's egos have left us on the brink. Anger at the way the media will gleefully interpret this as Celtic on the downslope … anger that they might even have a point.
Because this is a disaster and there's no other word for it.
And Neil Lennon set to be appointed as interim boss? The guy who quit last time and has spent the week telling people he walked away because he got bored? That a Celtic manager "has a shelf life"? Yeah, and his own use-by date passed a long time ago.
Nobody comes out of this looking like a hero.
Celtic is in turmoil and the wounds are self-inflicted.
It hardly matters if Rodgers signs up for Leicester or not, the very fact he's down in the Midlands suggests he's got one foot out the door and the players will know it and now the fans do as well. I'm not even interested in what the rights and wrongs are as he sees them.
In choosing to open talks with another club with us at a crucial point in the campaign, the manager has shown us contempt and disloyalty.
He has jeopardised the very things he was custodian of, our ambitions and our dreams for this club amongst them, and like Dembele he looks set to scarper without a backwards glance.
Over the next few days, we'll no doubt read all his platitudes about what Celtic meant to him and so on and so forth, but it's white noise. Dembele said all that and more, and I frankly couldn't care less what he does or where he ends up.
Brendan Rodgers will be at Leicester for around 18 months if things average out.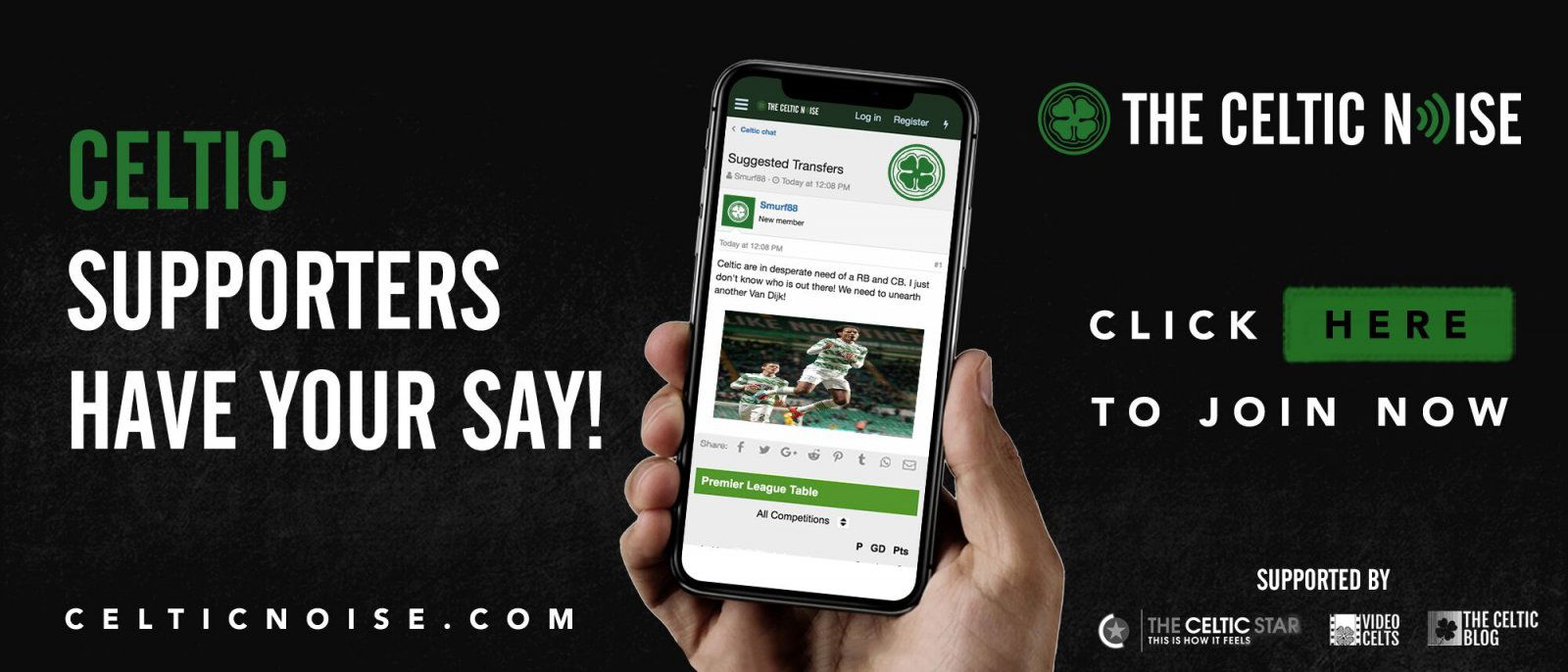 It's a dead end job, at a dead end club.
All the money he'll have at his disposal, what good will it do him? There are, at a minimum, six clubs in the league who can, and will, dwarf his in what they can spend and in terms of their reach. The dressing room is hopelessly divided, and riven with factions. Everyone in English football knows that, everyone knows it's become a toxic place. Why doesn't he? In addition to that, they are a mere eight points from the dropzone. If he doesn't hit the ground running he's gone from challenging for a treble to fighting relegation.
And if he fails? Well he's at a club with an EPL infrastructure, paying vastly inflated salaries, in the second tier and in the fight of his life to get out of that league in one shot, hitting the ground running so fast that he might be facing the sack before the European group stages are at the midway point.
I think it entirely possible he's won his last major honour in the game.
Over the last two years, as Rodgers has been linked with half of the jobs down there, I have been amazed, and even appalled, at the disdain with which he's viewed by many of the biggest personalities in the English game. He is not as respected at other clubs as he perhaps should be; a bad time of it at that club will just about finish it off.
This is a monumental career mistake, as time will make readily apparent.
But that he sees this as a step up is extremely telling; it speaks to someone who is well and truly fed up with whatever's been going on inside Celtic Park.
Not that it makes the slightest bit of difference to me; all he had to do was see out this campaign, deliver those trophies and he'd have gone with the blessing of every Celtic supporter. To walk out now, it's disgusting frankly and this is how I'll remember him.
On top of that, I have exactly zero enthusiasm for any coronation of Neil Lennon, especially when the circumstances of his departure from Hibs are still a little murky. As I've written before, I love the man but I wouldn't have the manager within miles of Celtic Park. If Lennon is appointed, even in the interim, forget the domestic treble because it's not going to happen. When at Parkhead last time, Lennon was a serial failure in cup competitions.
We may just be handing Gerrard a Scottish Cup on a plate. As far as I'm concerned, Lennon is a backward step of awesome proportions, nothing but a crowd pleasing stunt and this when there's still business to attend to in this campaign.
And to those left at the club, well congratulations.
Because this is your legacy, this is what you accomplished, this is the expected consequence of our calamitous summer and a window in January which didn't deliver what it was supposed to and left the manager irked and ready to walk.
The business we got done will see the team through the rest of the season, at least as far as the league goes; that was all really that it was set-up to do.
But from the moment the manager decided he would openly criticise the signing of Maryan Shved the old doubts from the summer were always going to resurface, and I've never really believed Rodgers would be here beyond this campaign.
At this point I really don't care who the next manager is. There are people in our support who will say that this is a time for the club to rally round; what arrant nonsense. As far as I'm concerned the treble treble will be sullied even if it's achieved, and I would sacrifice the Scottish Cup – yes even to the extent of handing Gerrard his puny victory – if our support finally got itself together and assured that others follow the manager out of the building.
Yeah, Lawwell, your time is up and if you don't know it then it's up to the guys in the stands to let you know it.
Cause this is on you, and there's no point in anybody pretending otherwise.
Between the manager's ego and selfishness and your own the club has been brought to the brink, and you personally are lucky to have lasted as long as you did because your departure should have come five or even ten years ago, when you started playing Director of Football.
"You have sat too long for any good you have been doing lately… Depart, I say; and let us have done with you. In the name of God, go!"
When you loaded this piece you might have seen an option to get notifications; please subscribe to make sure that you never miss an important article again.
You can discuss this and and all the other stories by signing up at the Celtic Noise forum at the above link. This site is one of the three that has pushed for the forum and we urge all this blog's readers to join it. Show your support for real change in Scottish football, by adding your voice to the debate.