So Celtic has made its latest move to reform Scottish football, and they've made sure the media is well aware of it ahead of time.
According to press reports today we're going to put bringing refs from England and further abroad at the very top of the agenda at the next SFA summit. The hacks have already been briefed that they don't expect the measure to pass … well we'll see about that.
And we'll see what excuses are offered if it's rejected. This is more like it from the club.
This is but one of a number of measures we should be looking for being brought in.
I do believe it would raise standards across the boards in the top flight, because really we cannot continue as we are right now.
Other clubs will have their own ideas – I know one seems to want to ditch TV evidence being used, but perhaps only when it involves their own players – but this is the one that will be of most interest to our supporters because we've been calling for it for years.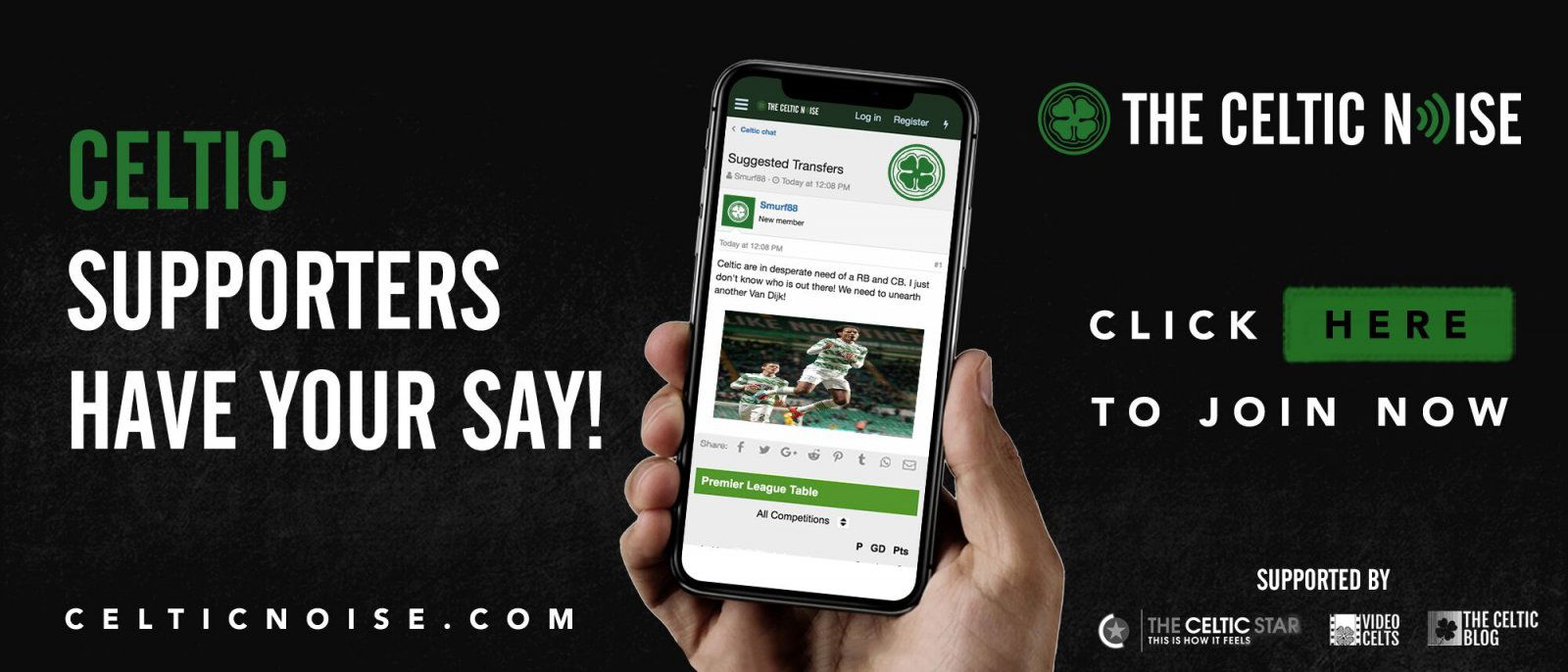 I know some clubs will vehemently oppose it, and I know that the SFA itself will fight tooth and nail to protect "its" refs, but honestly, unless those standing against this offer some concrete reasons as to why, and not some nonsense standing up for their "integrity" when the issue here is standards, then we're entitled to wonder why they are getting in the way.
Clubs ought not to think that anonymity will save them here either; my bet would be on the details of that meeting leaking almost as soon as it is finished. Someone will make sure everything is put in the public domain – where it belongs.
All SFA decisions should be in the public domain, along with a voting record for every club so we can see who supports reform and who is being obstructionist. There is no valid reason not to do this; MP's can send kids to war and those votes are recorded in the public record.
What makes the football clubs of Scotland so special?
I said in an earlier piece that we had failed to build the necessary coalitions for really driving through changes in the game; that was not because we didn't try to. I know we'll be trying again on this matter and on several others.
You can only hope that at some point the dam breaks and we garner enough support for the things we and Scottish football needs.
This could be a big step forward, or it could be a step back.
Whichever it is, Celtic has finally made its move.
Watch this space.
When you loaded this piece you might have seen an option to get notifications; please subscribe to make sure that you never miss an important article again.
You can discuss this and and all the other stories by signing up at the Celtic Noise forum at the above link. This site is one of the three that has pushed for the forum and we urge all this blog's readers to join it. Show your support for real change in Scottish football, by adding your voice to the debate.