The practice of getting players on loan is one that I sometimes find distasteful. I did not support, for example, the signing of Daniel Arzani because he was clearly no more than a project player and if we are going to rear them I'd rather we were rearing our own.
But when it comes to signing genuine quality, the sort – as the manager points out – that we may not be able to afford any other way, then I am wholeheartedly in favour. As long as the loan lasts long enough for us to see a player's true talents emerge.
I don't look six-month loan deals, but I can't deny that the players we picked up in this window are a little different from the norm.
There was no doubting the quality of Burke, and any player who was good enough to crack the PSG forward line whilst still a teenager is going to be made of the right stuff and no mistake. Toljan has the right pedigree to be very special.
I keep hearing that although there's not a specific "option to buy" in the Toljan loan that Dortmund would not be difficult to deal with on the matter. Time will tell if that's something we might want to take up. But there should be no question on us simply giving in on getting Weah and Burke to stay here for a longer spell. If it can be done, at all, it should be explored.
Burke will give us better options in the wide positions – with his ability to play left and right – than we've had in quite some time. Yes, we'll have other players available, such as Shved and Morgan, when the next campaign kicks off but Burke gives us that little bit extra, with his physical presence and his ability to hold up the ball.
Weah is another story entirely, a developing talent of awesome potential. A further one year on the loan deal would make our nine-in-a-row campaign one of the most exciting in our history. It would be a real pleasure to watch this kid get better and better in our colours. Heaven and Earth should be moved to make that one happen, and I think PSG may even be amendable to it. They know we can make him a top footballer. They know this makes sense.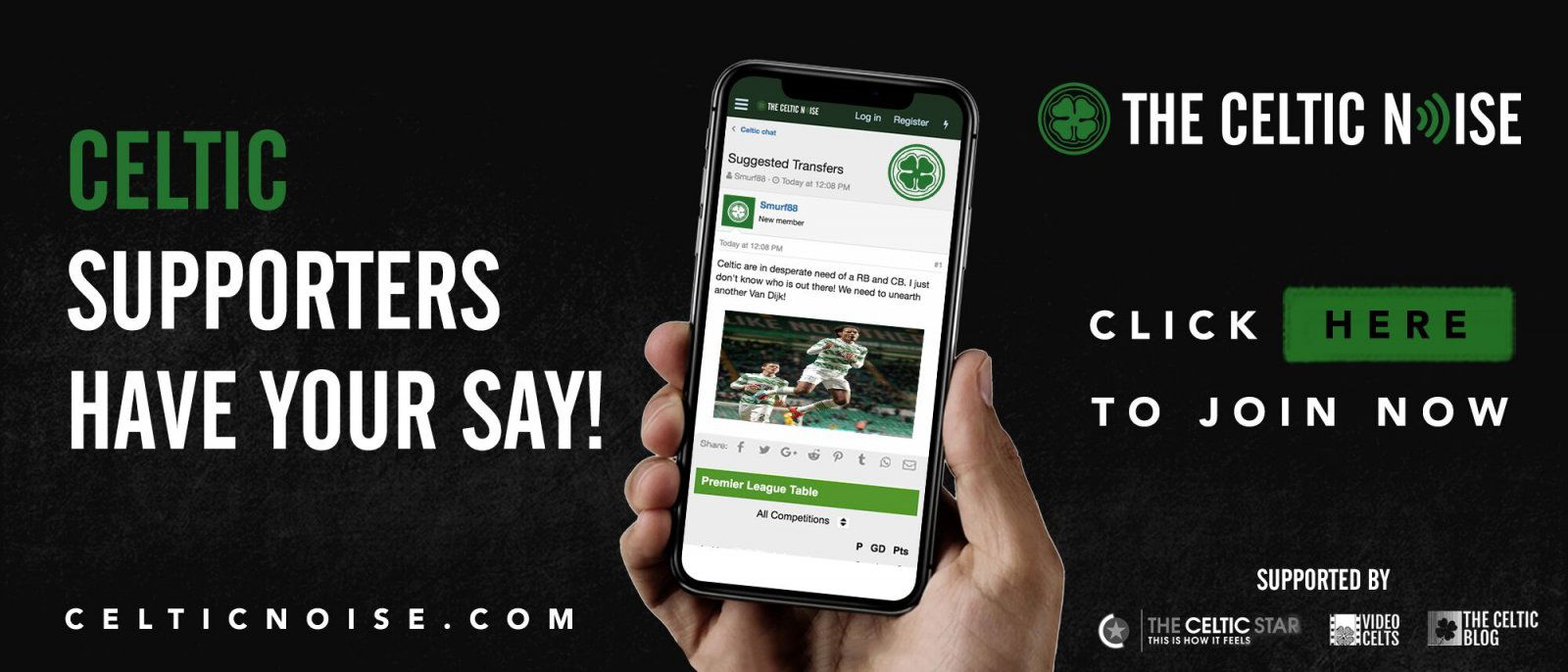 We could go out in the summer and sign players to replace these guys, of course we could.
But by the time this season ends they will already be bedded into the team and part of the furniture.
The great advantage of extending the loans is knowing that they'll be there for the whole campaign – you can't say the same about our own players; that's the irony of it – and knowing they're already settled in, and good to go. Knowing they are hungry.
You can tell already that both Burke and Weah are loving it at Celtic Park; Burke has already told West Brom in no uncertain terms that he'd love to stay here. Weah speaks as though he feels the same way. Patrick Roberts has shown us that these kind of deals work. Arzani was signed for two years … the first one hasn't worked out, but he may stay for the second.
The club is not against these kind of calls. The media might find excuses to pick holes in it, but nobody cares what those jokers think anyway. They wrote negatives about Burke, about Shved and about Toljan before any of them had kicked a ball for us.
They will find a reason to try and cast black shadows over whatever we do anyway.
I'll tell you this; as a blogger, and one who has encouraged our club to spend, I would love to see us make Weah and Burke Celtic players for another campaign. I would not complain at all if Brendan and the board were able to get it done. Weah is probably a million miles outside our price range, but I wonder whether it would be possible to sign Burke eventually … no matter. The difficulty of being able to do during the summer makes a loan ideal.
This is really all about continuity – that and seeing Weah hit the SPL like an atom bomb – and giving the club some stability into next season. It makes good sense apart from being fine from a footballing standpoint. They've shown enough already to make it worthwhile.
I'd be very surprised if the negotiations weren't already well underway.
When you loaded this piece you might have seen an option to get notifications; please subscribe to make sure that you never miss an important article again.
You can discuss this and and all the other stories by signing up at the Celtic Noise forum at the above link. This site is one of the three that has pushed for the forum and we urge all this blog's readers to join it. Show your support for real change in Scottish football, by adding your voice to the debate.