Over the last few years, I have continually been amazed at the way in which so many allegedly "progressive people" in the game have turned their backs on reform and taken the side of those who have held our sport back or, in some cases, damaged it.
Last week, it was the turn of Leeann Dempster to play Ibrox's useful idiot.
Tonight she got her reward when Stewart Robertson used her name in his vicious rant against the SFA compliance officer and the BBC.
She paid no heed to the obvious dangers in cosying up to the Ibrox regime. Now her name, and that of her club, is associated with reeking paranoia. Her chairman will be pleased. The shape of the SFA he will build becomes clearer every day.
Celtic will be blamed if an alliance along those lines emerges. I can tell you right now, I anticipate some accusing us of not doing enough. It is not true.
Celtic has tried hard to build a progressive alliance in Scottish football, but there are people who do not want that and they have the numbers.
Our allies are thin on the ground.
We may even be standing alone.
Understand this; Scottish football has to reform or it will die.
We are the biggest club in the country, by far, and the one club that has consistently tried to make reforms happen. The best thing that could have happened to football in this country would have been for Celtic to get the inquiry it was looking for; we could have cleaned out the Aegean Stables and moved on.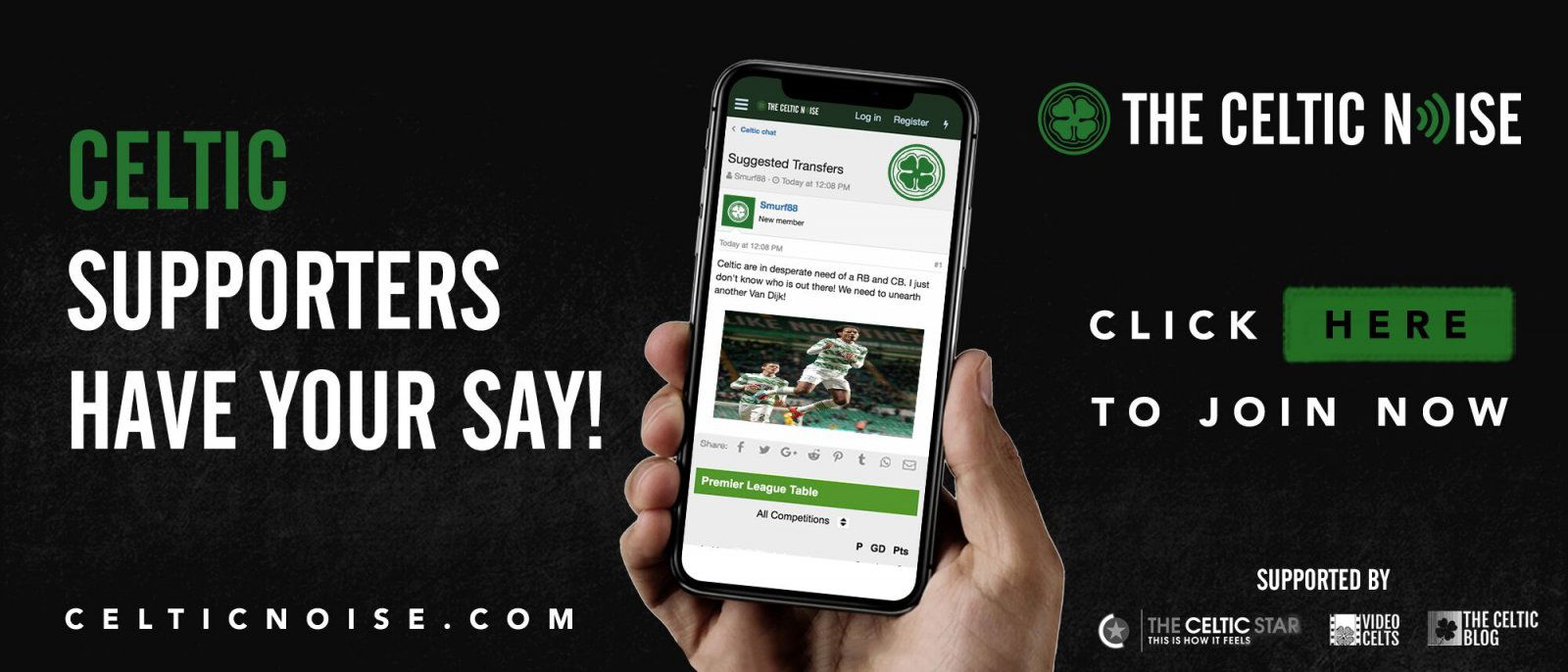 The game will never move on as long as the structures which govern it remain the same.
There are enough holes in the rulebook to drive a tank through.
The game here is stuck in the mud and Celtic, at least, have tried to change it. We know Petrie is one of the people standing in the way.
Stewart Milne at Aberdeen is another; these are the last people you would have expected to cosy up to Ibrox, but in one way or another both of them have and continue to.
Two years ago, as Celtic was stepping up the campaign over Rangers' use of EBT's, Petrie fell out with our CEO when he supported the SFA's effort to "draw a line" under the matter. With Lawwell no longer on board his SFA bandwagon, he immediately turned in the direction of the Ibrox boardroom to shore up his support.
This further estranged him, and his club, from ours.
But to run in that direction was ludicrous, and dangerous.
Whatever's going on at Ibrox, those who ally themselves with that club will bear some of the responsibility when it goes wrong. Furthermore, how their next collapse is dealt with will depend, to a great extent, on who is in the SFA hot-seat when the roof comes in. That is worth thinking about.
Without reform in this sport we might end up with a scandal that is at least the equal of the one that the game faced in 2012 and anyone who is seen to be involved in a corrupt stitch-up will be damned by history and so will any club which found itself involved.
Scottish football's boards did not support Celtic when the chips were down, and thus the best chance at getting reform without a fan revolution evaporated.
If pushed hard enough, I do believe the Celtic support would be willing to boycott grounds, including Hampden. We can only be provoked so much.
Whatever Leeann Dempster believes, the Ibrox club has exactly zero interest in any reform that does not come with an inbuilt advantage to them … which is why they refuse to criticise referees although they are a big part of the problem here.
Any club which climbs into bed with them is taking a big risk, but Hibs are not the only ones who would be prepared to take it.
I would say that's their problem … but in fact, it's a problem for the whole game and it's a huge problem for Celtic because God alone knows what regulatory changes might be coming and which go in the opposite direction from those which would make the game better and more open.
Shameful decision making still permeates every level at the SFA, and short term thinking is the order of the day. The recent Scottish Cup TV deal with Premier Sports is just one manifestation of it, one indication as to how little the fans really matter.
If we don't get the reforms we need, and which Celtic supported, we need to be worried about what we might get instead. The progressive alliance we tried to build has hit the skids. Another is forming, coalescing around the club across the city.
If you're not worried about that yet it's time to start.
When you loaded this piece you might have seen an option to get notifications; please subscribe to make sure that you never miss an important article again.
You can discuss this and and all the other stories by signing up at the Celtic Noise forum at the above link. This site is one of the three that has pushed for the forum and we urge all this blog's readers to join it. Show your support for real change in Scottish football, by adding your voice to the debate.