I was going to write an article on Kilmarnock's statement of yesterday even if I hadn't seen today's foaming editorials.
I thought the tone of their press release was un-necessarily provocative.
Amongst other things, it appeared to be a demand that Celtic foot the bill for the damage to seats at their ground; the inference was that our club would need to be forced to.
"Under SPFL Rule H40, Celtic FC will be required to pay for the damage caused to Rugby Park," the statement read, which gave the press their headlines. But I was fairly sure – I was certain – that Celtic is well aware of what the regulations say and I was equally sure that we would meet our responsibilities under them.
It also ended on a bellicose tone; "We will work with a number of parties, including our leading supporters' groups, to explore all options to fulfil this goal and maximise the number of Kilmarnock fans cheering the team on at all home matches."
That, to me, read as a threat to cut our allocation, and my reaction to that was a derisive snort of laughter because that club has done this to Celtic several times – out of no other reason than spite as far I could see, because they didn't come close to selling their own allocation – and as a consequence played in front of a lot of empty seats.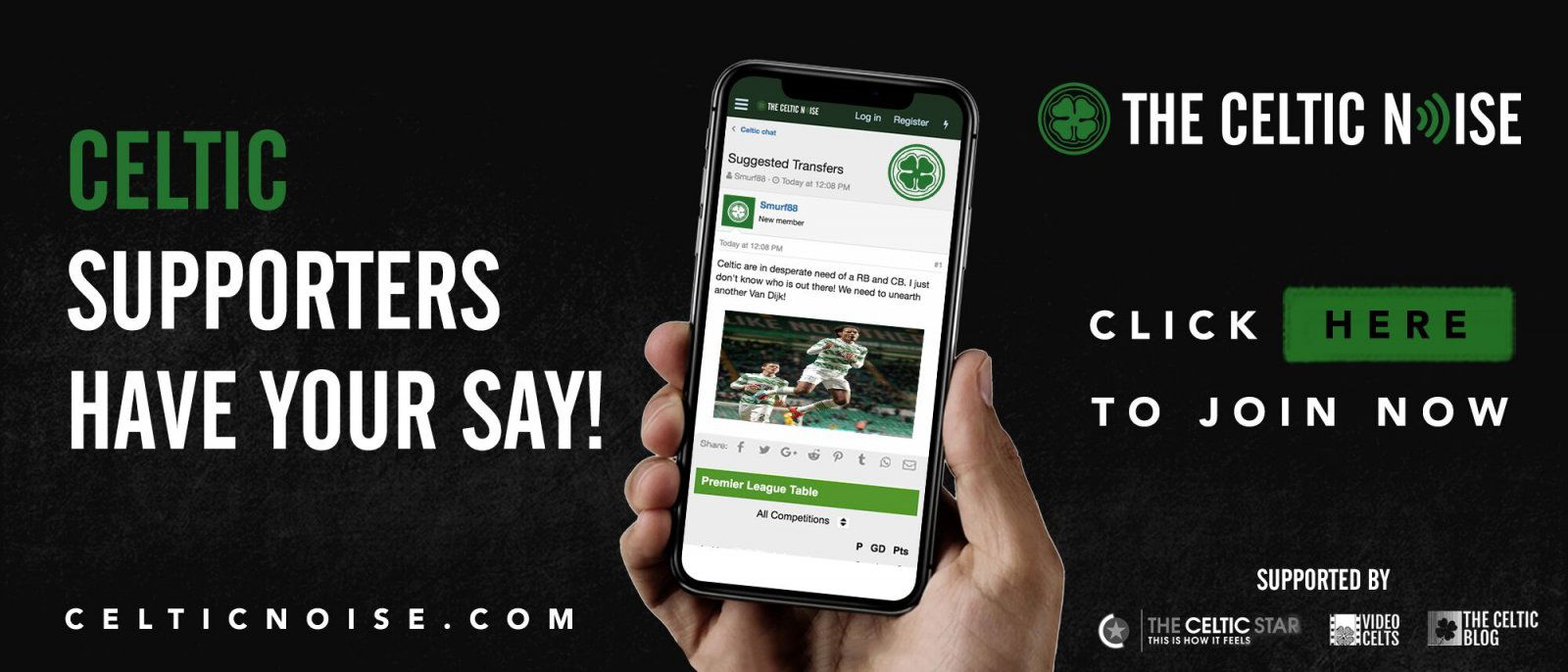 I remember one title decider up there that was played in front of at least one stand with hardly a soul in it.
It's fair to say that I was pretty cheesed off at the tone of their remarks, and the echo they have of a similarly OTT statement from Dundee a couple of years back, and another from Tynecastle. And whilst I agree that the behaviour of a small number was awful, I never cease to be amazed by the snarling anger that is levelled at our fans as a whole whenever something happens involving our away support. To call it derisive would be too kind.
The ingratitude of some of the clubs in this country is astonishing.
The Celtic away support puts more money in the coffers of these clubs than any other. Only the Ibrox fan base comes close. And both sets of fans are thoroughly ripped off everywhere they go, as The Celtic Star highlighted last night in their piece about the price differential between what Celtic fans were charged at the weekend at Rugby Park and what Motherwell fans will be charged next Wednesday when they visit the same ground.
And this happens everywhere, over and over again.
Yet whenever there is the slightest instance of bad behaviour – I am not making excuses for it – we have to read garbage which seeks to slander the whole of our support as if it were notorious for this kind of thing. For the record, over the years Celtic fans have paid for entire stands at other clubs, and so have the followers of the Ibrox clubs; those who expected a whatabouttery piece about them are going to be disappointed because this ain't it.
There is a sneering contempt for Glasgow football fans in the boardrooms of some of our clubs, and in the stands as well by the way. There just so happens to have been some disorder at the game at the weekend, but it makes no difference. The contempt would be there anyway, and just waiting for a chance to express itself.
Unable to deal with us on the pitch, a lot of club officials enjoy clambering on top of the moral high ground.
They cannot wait to release statements and have a go.
I would have written all of this anyway had I not seen the papers today, but reading them makes me feel even more pissed off than I already was, because a Kilmarnock director gave an interview to one where he said that Celtic's board members had spoken to him after the game and apologised for the behaviour of a small number of our fans and accepted the responsibility for dealing with it. In other words, our directors behaved with real decorum.
And in light of that, in light of the class with which they conducted themselves, the statement out of Kilmarnock last night is even more ridiculous than I at first thought it was. Celtic did not deserve that knife in the front, that suggestion that they'd need to be forced to take action.
The statement seems to be have been released to appease Kilmarnock's own supporters and to take a shot at ours. It was not only needless, it was designed to generate negative headlines for us when our club had been nothing but sympathetic and professional.
For that, I think they owe our board an apology.
They owe the rest of our supporters one too, but we'll not get it because the fans never do.
Instead they'll collect the money for the broken seats and probably stick £2 on the price of the tickets when we visit them next.
Let's face it, someone has to pay for their upkeep of Rugby Park, and their own punters aren't going to do it.
When you loaded this piece you might have seen an option to get notifications; please subscribe to make sure that you never miss an important article again.
You can discuss this and and all the other stories by signing up at the Celtic Noise forum at the above link. This site is one of the three that has pushed for the forum and we urge all this blog's readers to join it. Show your support for real change in Scottish football, by adding your voice to the debate.