News of Celtic's proposal to augment the ranks of our officials with refs from abroad had barely broken before the first opposition was raised.
Keith Jackson was out of the traps quickly, using Twitter to say that the game was on "a dangerous road."
Hyperbolic nonsense, for which he offered not the slightest explanation or justification.
This is what I expected from some in his profession, no answers at all and no rationale, just throwing out daft statements and pretending it is informed opinion.
He and others are going to have to do better here.
They are going to have to give actual reasons why they oppose this, reasons which add up to something.
This is an issue of both trust and effectiveness; Celtic actually thinks this will relieve some of the pressure on our officials, and that's a good reason for doing it apart from all the other ones … those who are against it better have similar logic or their opposition will be nothing more than entrenchment.
Following Jackson came Chris McLaughlin of the BBC, who chipped in to say that refs feel "under threat."
More hysterical over-reaction, but with at least a tinge of truth in it.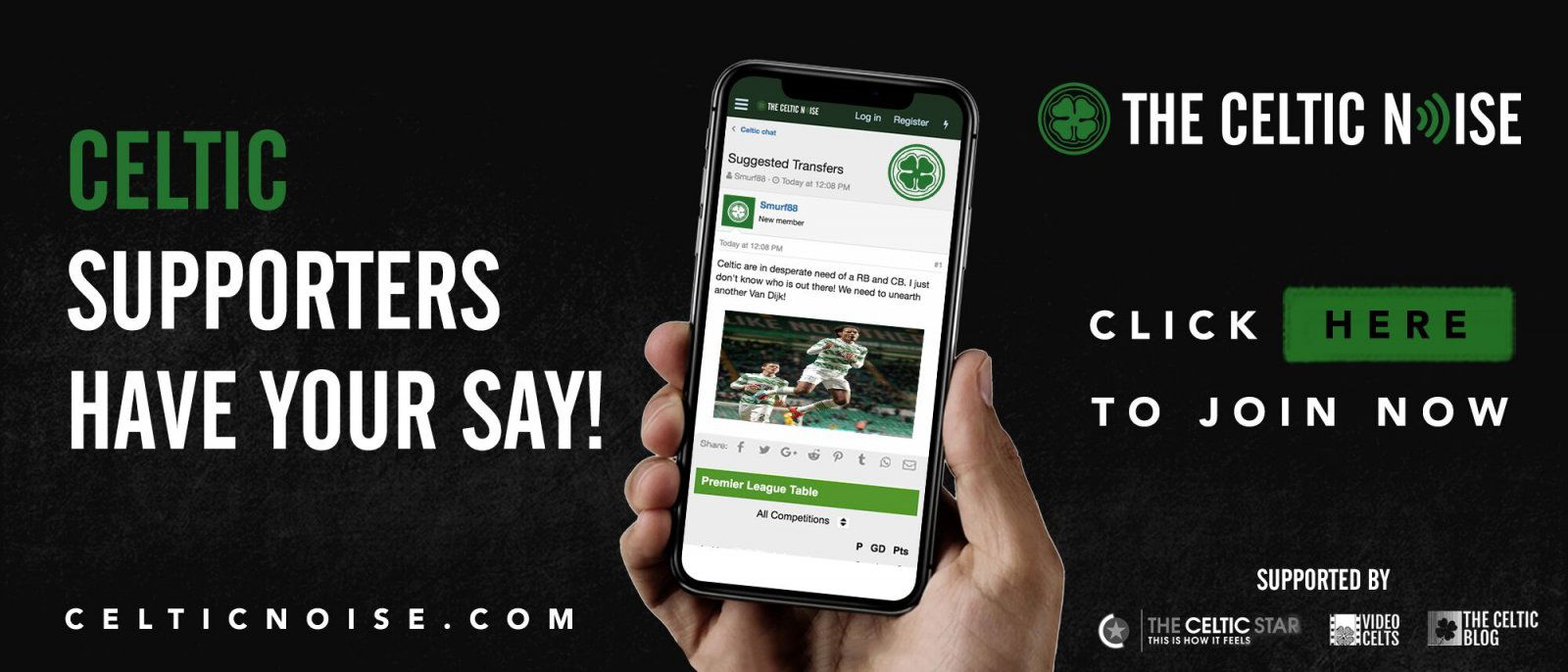 Because their cushy place in Scottish football, largely unchallenged, largely unscrutinised, is very definitely being questioned properly for the first time in a long time.
McLaughlin thinks they might go on strike over this idea; talk about playing into Celtic's hands.
If they did I don't think our club would be the least bit angry or upset, it would give us exactly what we wanted and I believe the refs we brought in to replace them would win acclaim and underscore the case for bringing them in on a more formal basis.
Our officials are not up to snuff, and their status as the game's only protected species is almost at an end and we should all be grateful and thankful for that.
Alex McLeish jumped into the fray about an hour ago; nobody should be even attempting to suggest that he is coming at this from an unbiased perspective. He is an SFA employee, and if I might be frank most us consider it an act of folly to keep him as Scottish National Coach, as it was to appoint him.
In a job he should never have got, what else is he going to do but stand up for the only people in football who would have employed him, or ever will again?
His intervention should be filed under "ignore."
"They just need encouragement," he says, as if telling them they are doing a good job will somehow make their dreadful decisions better. Try that in any other field. Try telling people who are manifestly failing that they're doing just fine. See how long that can be sustained.
There are some who will snipe on the side-lines without offering a single proposal to tackle our current crisis. Celtic has not sniped from the side-lines. We have put down an idea to be voted on and I cannot see how anyone can reasonably oppose it.
Those fans of other clubs who complain of "West of Scotland bias" should be behind this.
Those fans at Ibrox who think the SFA is in Celtic's pocket should support it.
Those clubs who complain about every bad decision, and who, like their fans, believe this "the big clubs get everything" shtick should be coming out in favour of the only real idea which puts refs here on notice and actually seeks to raise standards.
Those who do support reform have a choice to make.
Anyone who's against this has to tell us why.
They owe it to the people without whom the sport would not even exist.
They owe it to the fans, of all the clubs.
When you loaded this piece you might have seen an option to get notifications; please subscribe to make sure that you never miss an important article again.
You can discuss this and and all the other stories by signing up at the Celtic Noise forum at the above link. This site is one of the three that has pushed for the forum and we urge all this blog's readers to join it. Show your support for real change in Scottish football, by adding your voice to the debate.