Before this season even kicked off, Dave King made one of the more ludicrous claims of his tenure at Ibrox; he said that even one year where our club was deprived of Champions League income could see Celtic collapse "like a pack of cards."
Needless to say, our season hasn't entirely gone according to plan.
The nightmare of our summer plunged us into a mini-crisis and we exited the Champions League on a balmy night in Athens.
We had to make do with the Europa League, a far less prestigious competition with far less money on offer.
This would be the kind of thing King was talking about.
I don't need to tell regular readers that King talks nonsense, and plenty of it.
Some would characterise him as a fantasist. Certainly the idea that Celtic are on the brink of some spectacular collapse is the most persistent of all Ibrox pipe-dreams. The sheer number of theories as to how this could happen are a tribute to some vivid imaginations, but not one of them is grounded in the reality of our club and what our club has become as theirs flounders.
Tonight, Celtic posted their interim accounts for the first six months of the campaign; they show profits of around £15 million. The figures are better than anticitpated and they put us on course to post a profit in over the course of the campaign.
Which is incredible.
It shows us to be a club in the rudest of health.
Healthy clubs do not collapse.
They do not implode.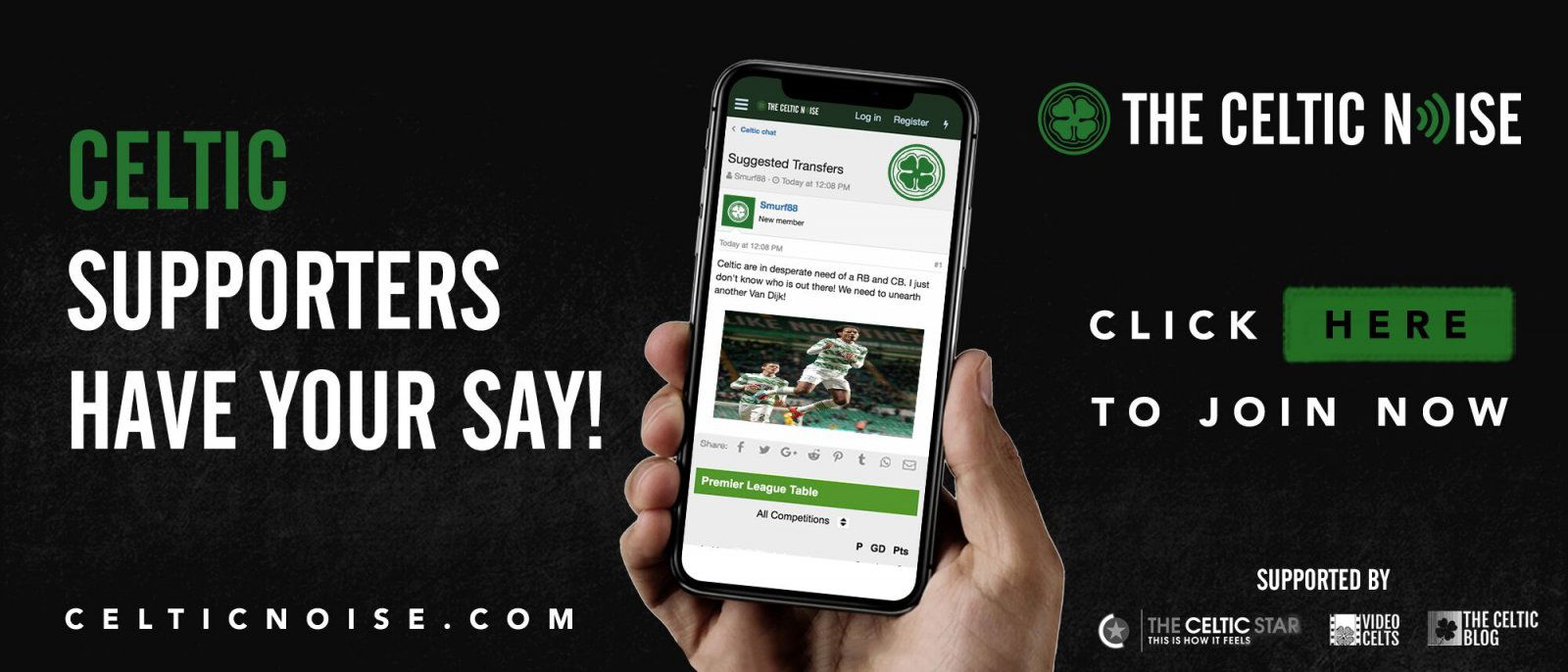 It takes something akin to gross mismanagement to bring down an institution like ours.
Even Rangers was not brought low by a single event; that club's overreach invited nemesis from a number of directions at once.
They may have survived Whyte. They may have survived being knocked out of Europe with some cost-cutting and some imagination. They may even have come to some sort of deal with HMRC that spared them total annihilation. But all those strikes landed on top of one another.
That cannot happen at Parkhead.
Celtic's strength lies in both the team sheet and the balance sheet, and in spite of the complaining I do before every transfer window I appreciate that and take pride in our stability.
Cynics will say that our profitability in this campaign owes everything to the sale of Moussa Dembele; actually that's true but only up to a point.
As well as the signings we've made (and we spent upwards of £6 million in the window just past) we've also agreed improved contracts for a half dozen important players. We spent a few bucks on stadium infrastructure including the new lights and Brendan's requested hybrid pitch.
Dembele's sale is why we'll post a small profit, but the board expects there to a be modest rise in our cash in the bank too; that stands at £30 million plus. A campaign where we did finish with a small loss would easily be accommodated with such a cash surplus, and this is to say nothing for our ability to raise tens of millions by selling someone like Ntcham.
I know a lot of people do believe this nonsense that King spouts about our wage bill and running costs being at an unsustainable level, but it's been disproved time and time again. I never get tired of saying this; we are built on solid ground.
That is hard for some people to hear, but tonight it's all down there in the hard numbers. This hasn't been our finest half year earnings wise … and we're still on course to post an annual profit. This is the Ibrox NewCo's highest performing six months in its history … and nobody can foresee them ending this campaign with anything but a loss.
Forget us collapsing like a pack of cards … start looking to Ibrox, which is a house of cards and is far more likely to collapse than any other club in the Scottish game.
I know who my money is on to prosper in the long term.
When you loaded this piece you might have seen an option to get notifications; please subscribe to make sure that you never miss an important article again.
You can discuss this and and all the other stories by signing up at the Celtic Noise forum at the above link. This site is one of the three that has pushed for the forum and we urge all this blog's readers to join it. Show your support for real change in Scottish football, by adding your voice to the debate.