The lamentable situation with our growing injury list is enough to make you want to bang your head against the nearest wall.
Yesterday, when Odsonne Edouard left the field on a stretcher and then Forrest ran up the tunnel in obvious discomfort, and then when it emerged that Christie had done his ribs and Lustig had been subbed after taking a sore one you would have been forgiven for bursting out laughing at the absurdity of it.
I have never known a Celtic side – I have never known any side – to have so many injuries to key players. And not only little tweaks and strains, the sort that keeps a footballer out for a game or two, but the sort that take months to heal, that put them out of important matches for long stretches.
We have the worst luck in the world.
But today, finally, a chink of light, although we might has as many as fourteen first team players out for Wednedsay's game.
Some footballers showed up for training today who I didn't expect to see for a while.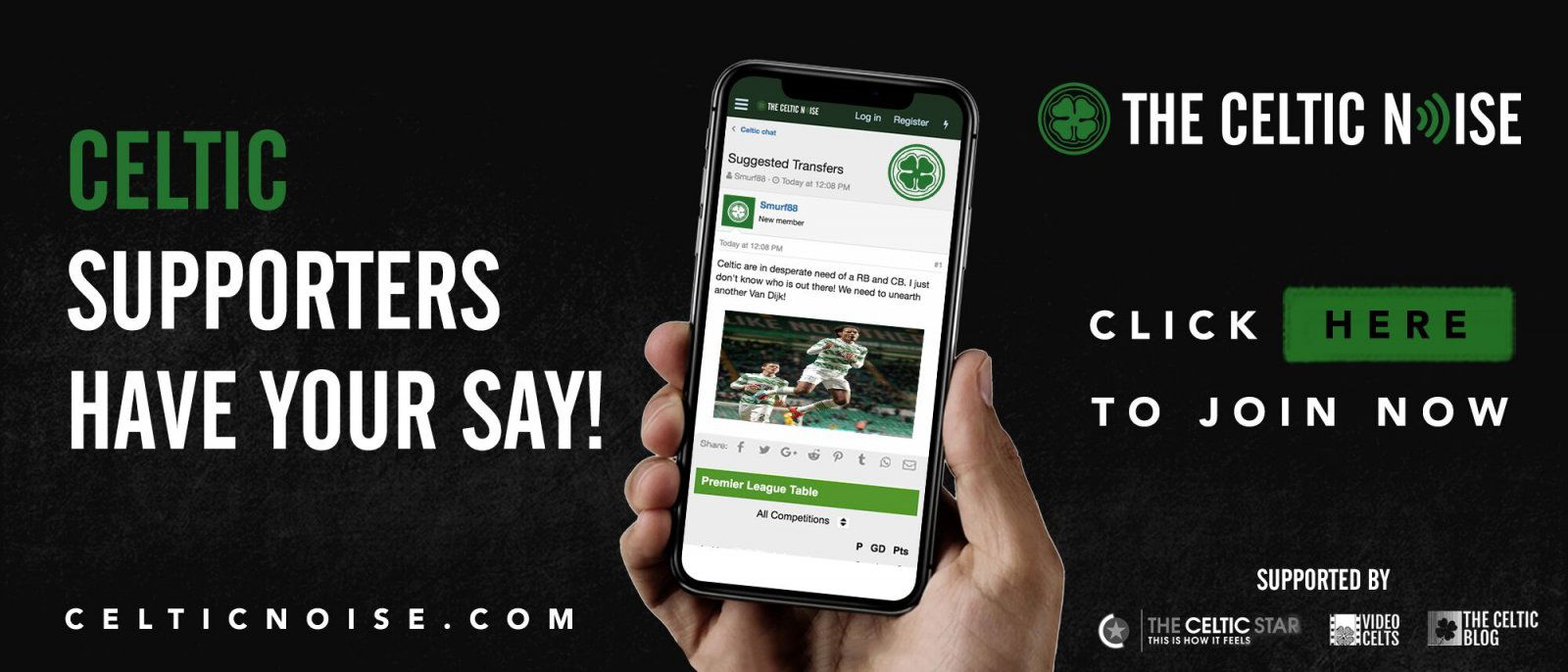 First was Kieran Tierney, who rumours have dogged for months now, the bad kind, the sort that suggest we might not see him again in this campaign.
We need Kieran badly. I love Izzy and he has been a magnificent servant to our club.
His commitment was such that he even came home after we'd treated him pretty miserably in the first place. He has been a steady performer on the left flank in KT's absence. But we have missed our young full-back, and never more so than at Ibrox.
Also present at training today were Olivier Ntcham and Dedryck Boyata, and their apparent readiness for first team football is another big lift to the team.
We will need Boyata, although I wonder if he'll be fit for tomorrow night, with Ajer due to miss a game after his red card yesterday.
Ntcham is not everyone's cup of tea at the moment but I think we're a better team when he's there and on form.
There is no word yet on Edouard, but Brendan seemed optimistic yesterday when he spoke about his injury. It evidently looked much worse on the telly than it was. Forrest was taken off as a precaution; we can hope that his hamstring was just tweaked.
There is no news yet on either of them, or on Lustig.
But we can see daylight now on some of the others, and that's encouraging.
I doubt we'll see a fully fit side before the season ends; our luck is not with us on this and we have to accept that I think, but the manager is right to say that this is why we've assembled such a talented squad. He is confident the players we have will get us through.
I am glad though that others are on their way back to the first team squad.
When you loaded this piece you might have seen an option to get notifications; please subscribe to make sure that you never miss an important article again.
You can discuss this and and all the other stories by signing up at the Celtic Noise forum at the above link. This site is one of the three that has pushed for the forum and we urge all this blog's readers to join it. Show your support for real change in Scottish football, by adding your voice to the debate.