Amidst the obvious happiness last night that we had seen the game through and secured the three points there was an understandable anger in certain quarters within the Celtic support, and in particular at the shocking sight of Izzy being carried off the pitch.
My first thought upon seeing it was "another one … My God."
It was only after the initial shock passed that another thought dawned on me; surely that's got to be a booking at the very least. Of course, it was.
But it was too little and way too late. Had the Honduran suffered the kind of long-term injury as looked likely in that moment it might have had a bad impact on us going into the rest of the month. Thankfully, it doesn't appear to be that serious.
It's yet another example, though, of a game in which we were rough-housed and got no protection until one of our footballers was lying writhing in agony. Of the fourteen players we had out last night, there were more than a few who ended up on the side-lines because of appalling challenges.
Odsonne Edouard was just the latest, highest profile, case in point.
Today, there's an article about how we've had half as many penalties as the Ibrox club. This will not come as earth-shattering news to anybody in the Celtic support. There is no way under the sun that we would have gotten four penalties in one game, for example.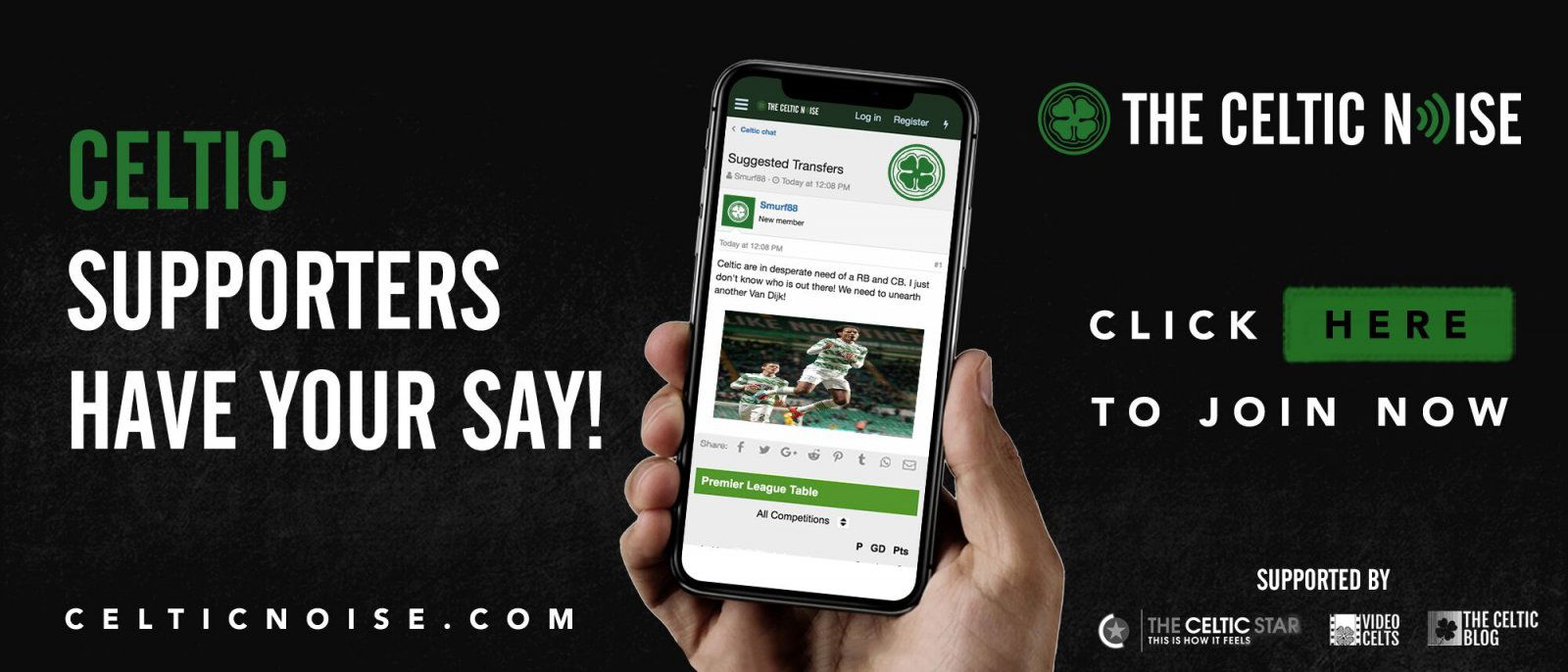 Yet we've never asked for special favours or preferential treatment.
All we've ever wanted was basic fairness, that and a little protection for our players.
Not an unreasonable request, and not too much to ask.
We have one player – Kieran Tierney – who missed a lot of games because of injuries and who before going out of the team was the most tackled player in the whole of the SPL. Some of the treatment he received was truly abysmal and it was a rare official who ever did anything about it.
Other managers are vocal in demanding that refs start throwing red cards around like confetti whenever their players are subjected to a little physicality. Our own never does that, and there is a growing perception that maybe our manager is too nice for his own good.
I disagree, it's just that Brendan is not prone to the histrionics others are famous for.
Yet even he was visibly angry last night; he knows this has gone on ong enough, because in some ways it does cost us.
Our players are being kicked from pillar to post, and the results of it are piled up in the stands now, forced to sit out major stretches of the campaign. There's little point in bringing these guys back into the team only for opposition players to slam them back onto the treatment table again.
We have to be more vocal about this.
We have to get out in front of this before this injury crisis gets any deeper.
Brendan knows it too.
When you loaded this piece you might have seen an option to get notifications; please subscribe to make sure that you never miss an important article again.
You can discuss this and and all the other stories by signing up at the Celtic Noise forum at the above link. This site is one of the three that has pushed for the forum and we urge all this blog's readers to join it. Show your support for real change in Scottish football, by adding your voice to the debate.