As unimpressed as I am about the conduct of Brendan Rodgers – that is putting it mildly; when this news is finally made official I'll be much more scathing – I am even less happy about the apparent inevitability of Neil Lennon taking over in his place.
Even in the interim, this is the last thing we need and the last thing we want.
The one thing we've had at Celtic Park in the last two seasons – not including this one – is stability. People inside the club seemed determined to wreck that in the summer, but it was there just the same. It is the last thing the temporary appointment of Neil Lennon will bring us. This is not, as some have suggested, the "steady hand" to steer the ship through troubled waters; this is piloting the ship, at night, through the Galleons Graveyard and hoping we reach port.
It's as if things weren't bad enough at the club already that the board decided that we needed a little further instability, just to really get it rocking.
Neil Lennon left Celtic last time under a cloud, in much the same way as he's just left Hibs.
There's no point at this juncture in denying that, since everyone knows it to be a fact.
His relationship with the people above him was tetchy at best, as it was at Easter Road. He freely admits to having been bored with the job and unfocussed when it came to the domestic game. None of this is a secret, it's been in the media, he's said it all in public.
Now those same people are hiring him as a temp, and he and they are going to pretend that they can all pull together as a team for the remainder of this campaign? You've got to joking, this is a marriage of convenience at best, a match made in Hell at worst.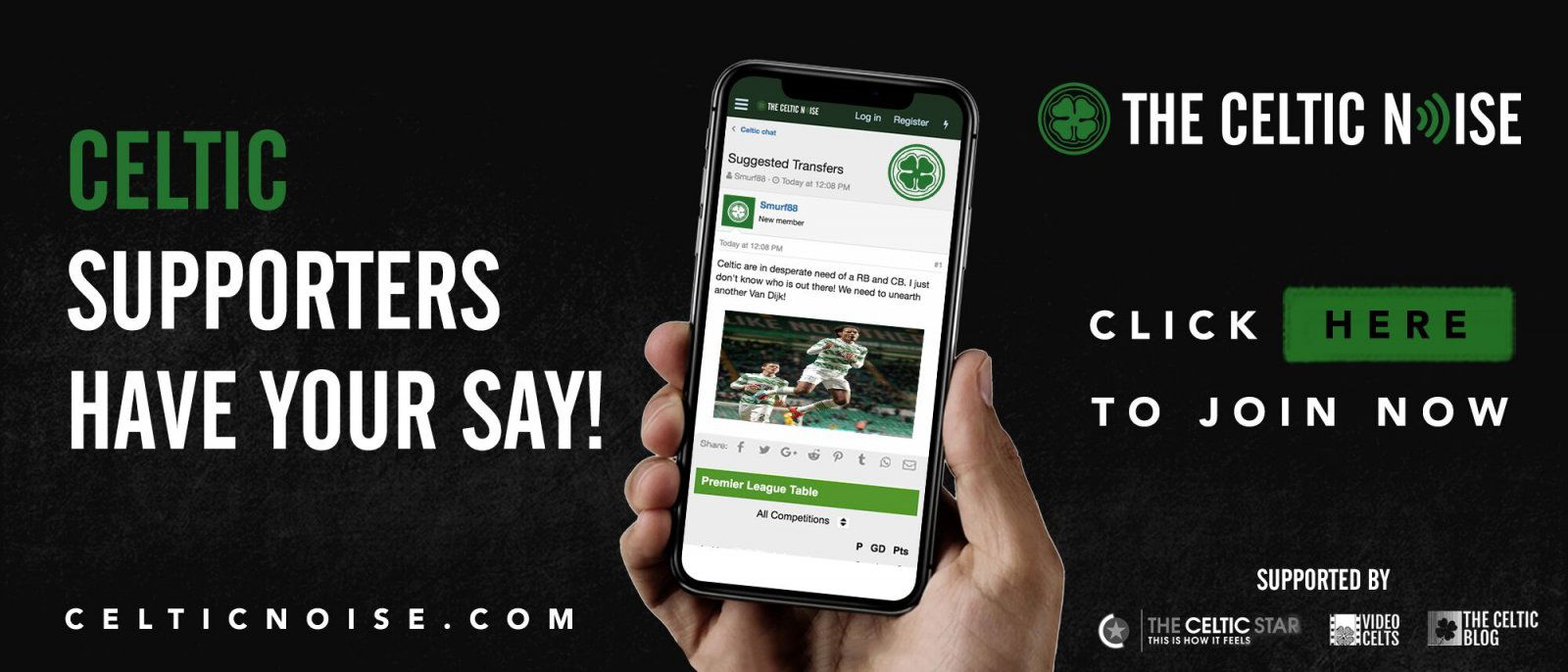 For openers, let's be frank about this; Neil Lennon is nobody's interim manager. The suggestion is an insult to the man. How's he supposed to motivate himself and a team which knows he's not going to be here long term? That's for the birds.
Brendan's stunning act of selfishness cost us the treble today.
And this isn't an argument for giving Lennon the gig.
He should never be considered as Brendan's replacement, not with his previous comments – not to mention his previous record – fresh in the mind. We'd be buying ourselves a year at most before he was fed up all over again and the old grievances were being aired in public and private.
It's a cheap option as well, a piece of pure theatre designed to appeal to the heart rather than the head and clear heads are going to be essential if the Celtic support is going to make itself heard, and its position on this clear. Rodgers' disloyal decision does not in any way absolve the people above him of their responsibilities in creating the conditions for this shambles.
There has to be a reckoning. Season ticket renewals will be out shortly. The Brendan Rodgers bounce filled the stadium. Neil Lennon "brought back the thunder" but his tenure paved the way for empty seats and upper tiers closing for European nights.
This is a crisis point for our club, and the interim appointment of Neil Lennon does nothing but add to the uncertainty. It is a shocking response to a shocking event. It is symptomatic of the short-termism that is at the heart of so much of the so-called strategy.
Celtic needs gutting out this summer. We already knew the dressing would be facing major upheaval.
It's not the only part of the club which should be.
When you loaded this piece you might have seen an option to get notifications; please subscribe to make sure that you never miss an important article again.
You can discuss this and and all the other stories by signing up at the Celtic Noise forum at the above link. This site is one of the three that has pushed for the forum and we urge all this blog's readers to join it. Show your support for real change in Scottish football, by adding your voice to the debate.