Yesterday, I was delighted with the result for a number of reasons, but not least of which was that Motherwell got what they deserved for the appalling way they scored their goal. They were 2-0 down at the time and that goal let them chase a point.
In the aftermath of that moment, as Brendan Rodgers, our players and the fans reacted in fury, the commentary team on Radio Scotland appeared to believe that Motherwell might perhaps let us go down the pitch and score a third without resisting.
At the end of the game, in the after match interview, Brendan suggested much the same.
I never believed it was even remotely likely. This is our eight in a row season, and Operation: Stop The Ten is well underway.
Let some of the hacks scoff at that suggestion as they will; this doesn't have to be a conspiracy to aid the Ibrox club.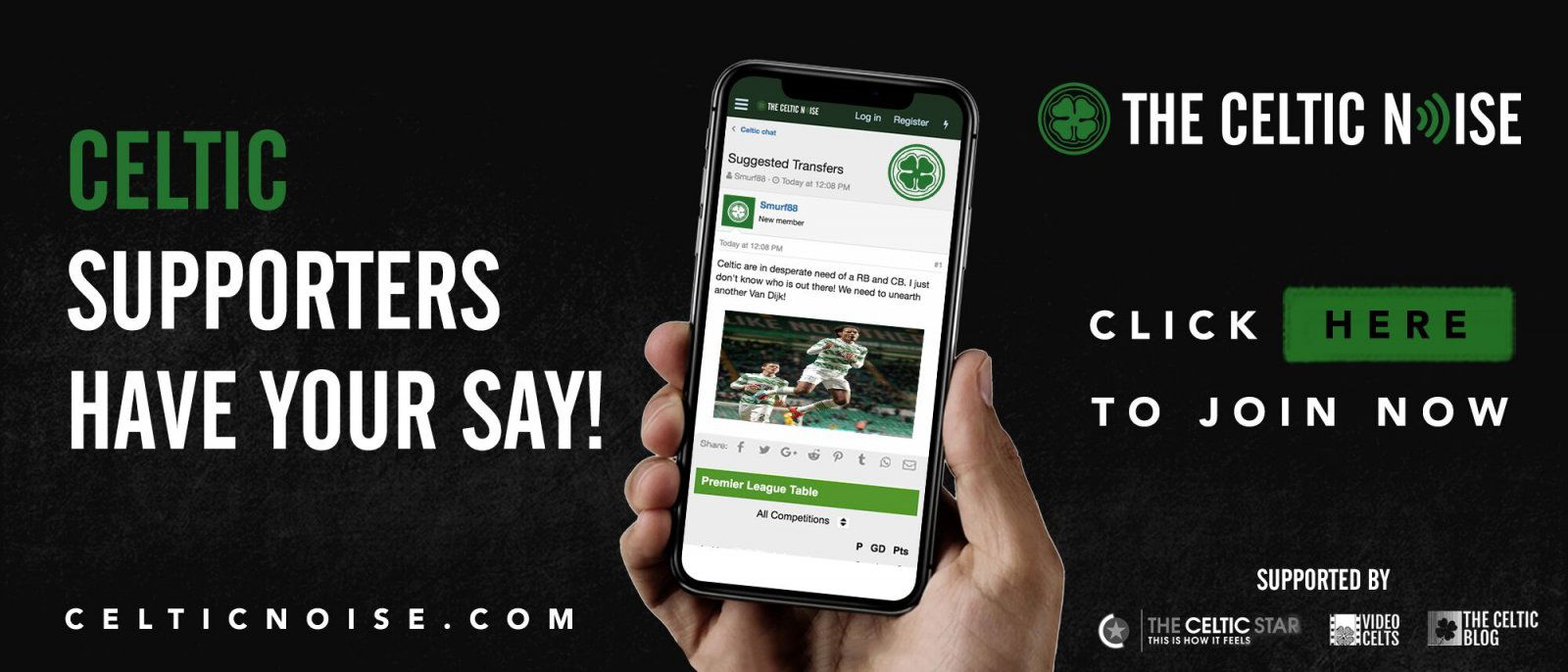 Other sides are undoubtedly sick of our dominance, and so that campaign doesn't even have to be acknowledged to be real.
What's now clear is that as the pack chases to trip us up, it's all hands on deck.
Nobody is going to lend us a hand, even when it's the right thing to do. Any success we get we are going to have to earn, but we are Celtic and it was ever thus.
We all know that refereeing is cycling through a very bad spell; there were terrible decisions at the weekend again, and in our game we faced the typical rough-house tactics we've been coming up against all season long. We will get no respite.
Fans who are concerned about that state of affairs have every right to be.
Those who are not concerned about it should be. What Motherwell did at the weekend is a sign of the times.
Not only will we not get favours, we aren't even going to get basic sportsmanship.
The longer our successful run goes on, the more blatant this will be.
When you loaded this piece you might have seen an option to get notifications; please subscribe to make sure that you never miss an important article again.
You can discuss this and and all the other stories by signing up at the Celtic Noise forum at the above link. This site is one of the three that has pushed for the forum and we urge all this blog's readers to join it. Show your support for real change in Scottish football, by adding your voice to the debate.