Steve Clarke has had a good week thus far, and with his team about to face the Ibrox NewCo at the weekend in the Scottish Cup we're all hoping that it gets even better.
His standing up to the SFA and his public call for changes has been welcome and is appreciated by all of us.
Someone had to say it, and he has stuck his head above the parapet.
It took courage, and integrity, and especially when he must have known that a lot of venom would be chucked his way for doing so. He's also proved himself to be a top manager, with a record most in the league would be proud of. I like him a lot.
I also like Neil Lennon and a lot, and whilst he was at Hibs a lot of our fans developed a bit of a soft spot for them. As many are aware, I've always had a place in my heart for the Edinburgh club, having shared a flat with two crazy Hibs fans whilst I was at university.
Still, I know who my own team is and don't subscribe to the idea that we should have "second clubs" and especially not in Scotland. Lennon never changed that at Hibs and Steve Clarke's quality as a man and as a manager will not change that.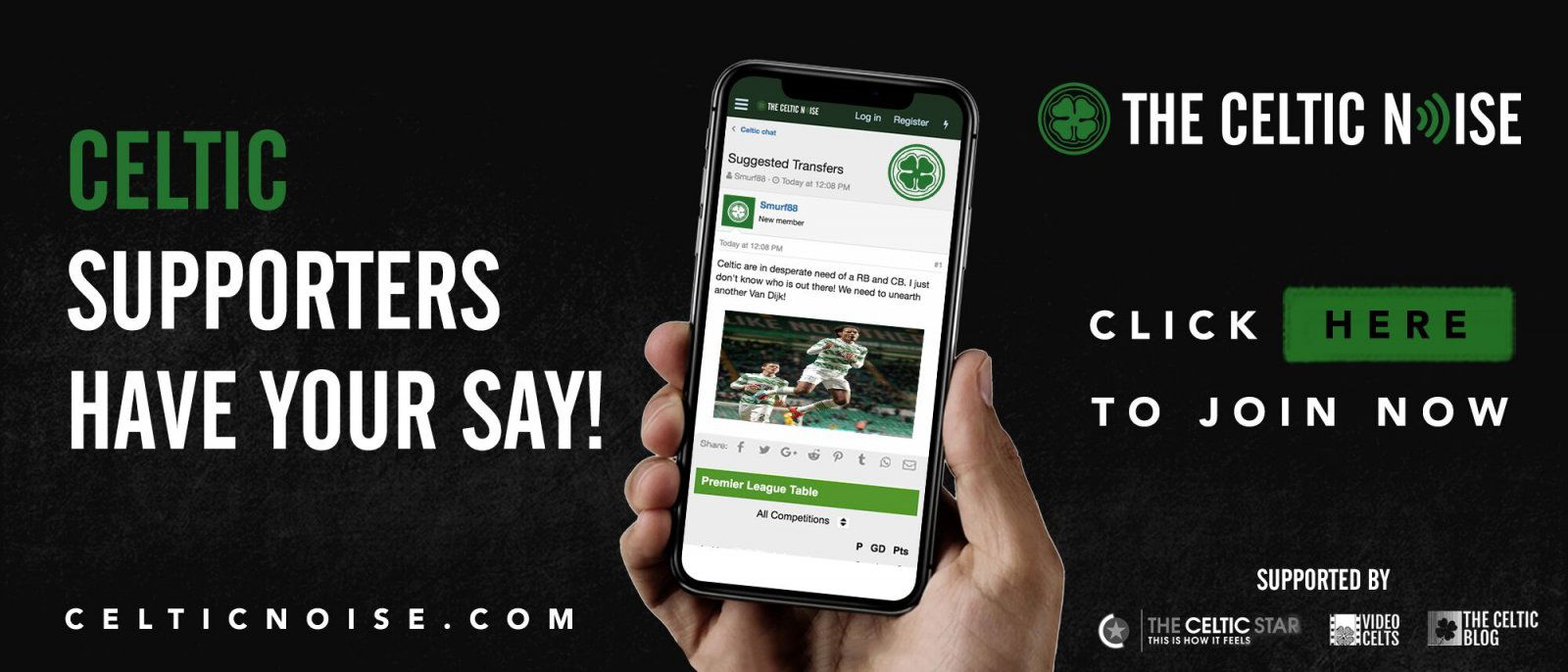 There's an idea doing the rounds on social media that Celtic fans should chant Steve Clarke's night tonight.
I understand the sentiment, but I wholly disagree with it. There are players in our own team who barely get that honour; some of our fans would actually rather moan about them when their names are read out as starting games.
Celtic fans are furious about the standard of officiating, so I do get why they want to honour the man who is being most vocal in demanding changes. But to sing his name would be a step too far in my opinion, although I wouldn't go on a rant at anyone who did.
Someone asked me earlier today if our fans chanted for Turnbull Hutton, and who did I feel about that.
I don't actually recall any doing so, but I would have been all for that as his intervention came at a time when the game here was swirling into the gravest crisis in its entire history and his was the one voice that spoke up to pull us back from the brink.
We're not at that point here and hopefully we're not going to reach it.
Clarke has said what we wanted to hear, he's said what many of us believe our own club and our manager should be saying but whilst the blogs and most everyone in Celtic social media is agrees with every word, that's a long way from having supporters sing the name of a guy who might yet come to stand in the way of us making the third clean sweep in a row.
When you loaded this piece you might have seen an option to get notifications; please subscribe to make sure that you never miss an important article again.
You can discuss this and and all the other stories by signing up at the Celtic Noise forum at the above link. This site is one of the three that has pushed for the forum and we urge all this blog's readers to join it. Show your support for real change in Scottish football, by adding your voice to the debate.