Steve Clark sat in his press conference today and gently batted away media efforts to generate an anti-Celtic headline out of his words.
They tried hard anyway, but not because of anything he actually said.
Oh sure, he answered a couple of questions on the events of the weekend but he said everything right, and kept it brief.
He talked about how it's a criminal offence to enter the field of play – which it is – and hoped that it would be dealt with swiftly; that was in reference to those fans who actually did end up on the pitch itself and didn't confine their jumping around to the outskirts of it.
He said that fans have a responsibility to help weed out the bad elements in their support. I wholeheartedly agree, and have long criticised the Ibrox support for not doing more to clear out the moronic elements who frequently heap shame on theirs.
(That usually falls on deaf ears; I have to believe our own supporters are not so daft.)
He pointed out that the number of people who come to games to do anything more than watch the football is vanishingly small.
In short, there's nothing he said with which a rational person could disagree.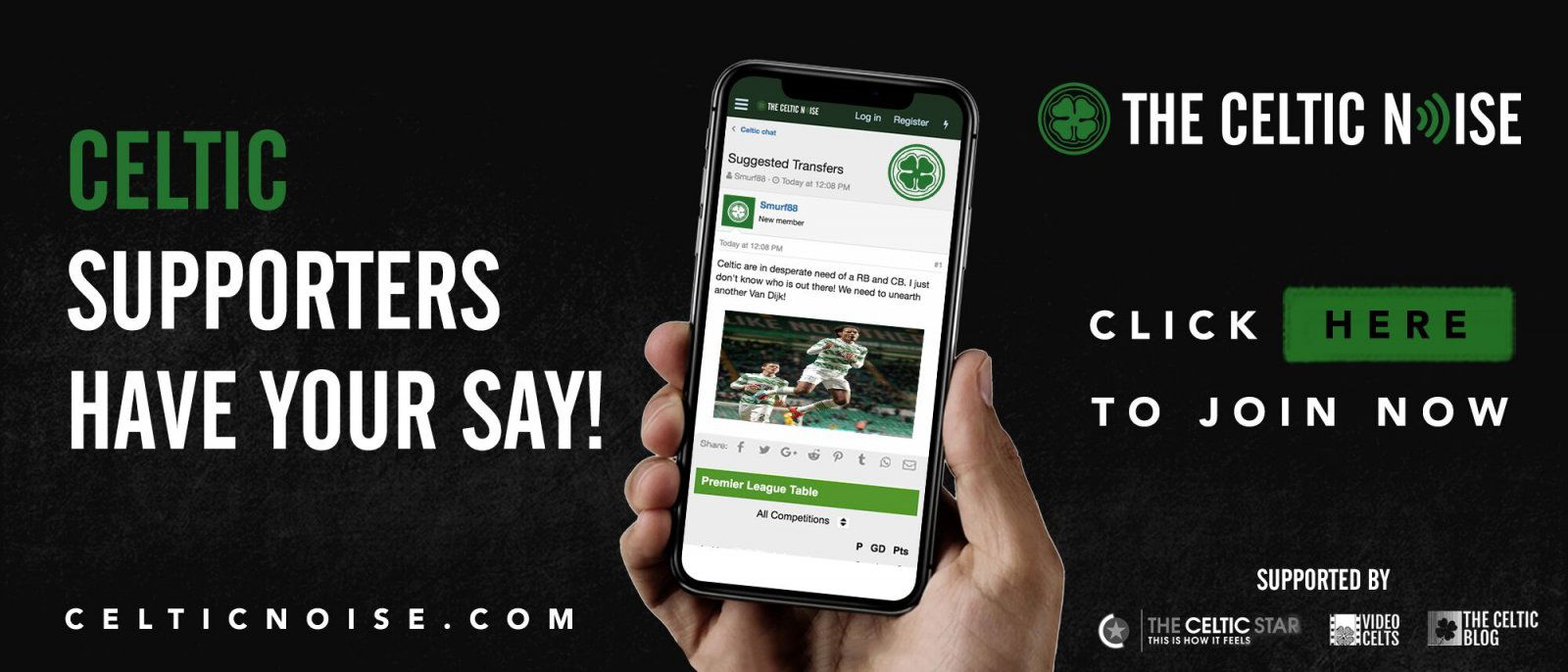 None of it was the blood and thunder stuff that some in the press corps had been breathlessly hoping for.
It was sober, serious and sensible, in no way over the top.
In addition, he didn't even take the ridiculous bait that was on offer to slander our captain by insisting his first bookable offence constituted a straight red card.
He said he thought the ref had "an excellent game."
And then he tried to move matters on to the real subject at hand.
"The sad thing is we're sitting here before we play a massive cup game, and we're talking about issues we shouldn't be talking about," he said, making sure that the media knew the subject was no longer one he was willing to engage on. "It would be good if the authorities can act, deal with it strongly, and then we can all move on and talk about football."
It's a good job there wasn't a full Scottish football card this midweek, or every press conference in the country would be buzzing with condemnation of our fans.
Clarke and the Kilmarnock player, Rory McKenzie, were determined not to do that.
McKenzie, in particular was superb when talking about the fans who got on the pitch.
As much as you don't like to see it, he made sure to point out that despite some hysteria elsewhere there was nothing nasty in it.
"The few that came on, there was no malice in it at all, most of them that I saw were young kids. To be fair they had their phones out. I think they were just trying to get pictures, there was no badness."
That must have broken the hearts of those who wanted to write headlines about how the Killie team felt threatened by a handful of over-exuberant fans on the pitch.
This is what we're going to have to put up with all week long.
I'm surprised Gerrard wasn't asked to throw his two-bob in.
I guess that might have seen some of the better journalists in that room asking him when he's going to condemn the behaviour of his own fans though.
When you loaded this piece you might have seen an option to get notifications; please subscribe to make sure that you never miss an important article again.
You can discuss this and and all the other stories by signing up at the Celtic Noise forum at the above link. This site is one of the three that has pushed for the forum and we urge all this blog's readers to join it. Show your support for real change in Scottish football, by adding your voice to the debate.