In the aftermath of yesterday's game, Brendan Rodgers said he thought the Ajer red card was deserved.
He did not comment on the other incidents in the match because he hadn't had a chance to re-watch them.
I very much doubt he will say more than a few words on them at his press conference tomorrow for the Hibs game.
He will be asked about Andrew Dallas, but if he comments on the match at Ibrox at all I will be amazed.
If he does say something he will keep it low-key.
I am not complaining. Not really.
Brendan is a dignified guy, a genuine class act, and he has enormous respect for other people.
He also tends not to comment on what happens at other clubs. But whilst I will respect him for it I will wonder why he isn't more forceful and why our club is not more forceful. It will be especially frustrating in light of Steve Clarke's comments from this morning.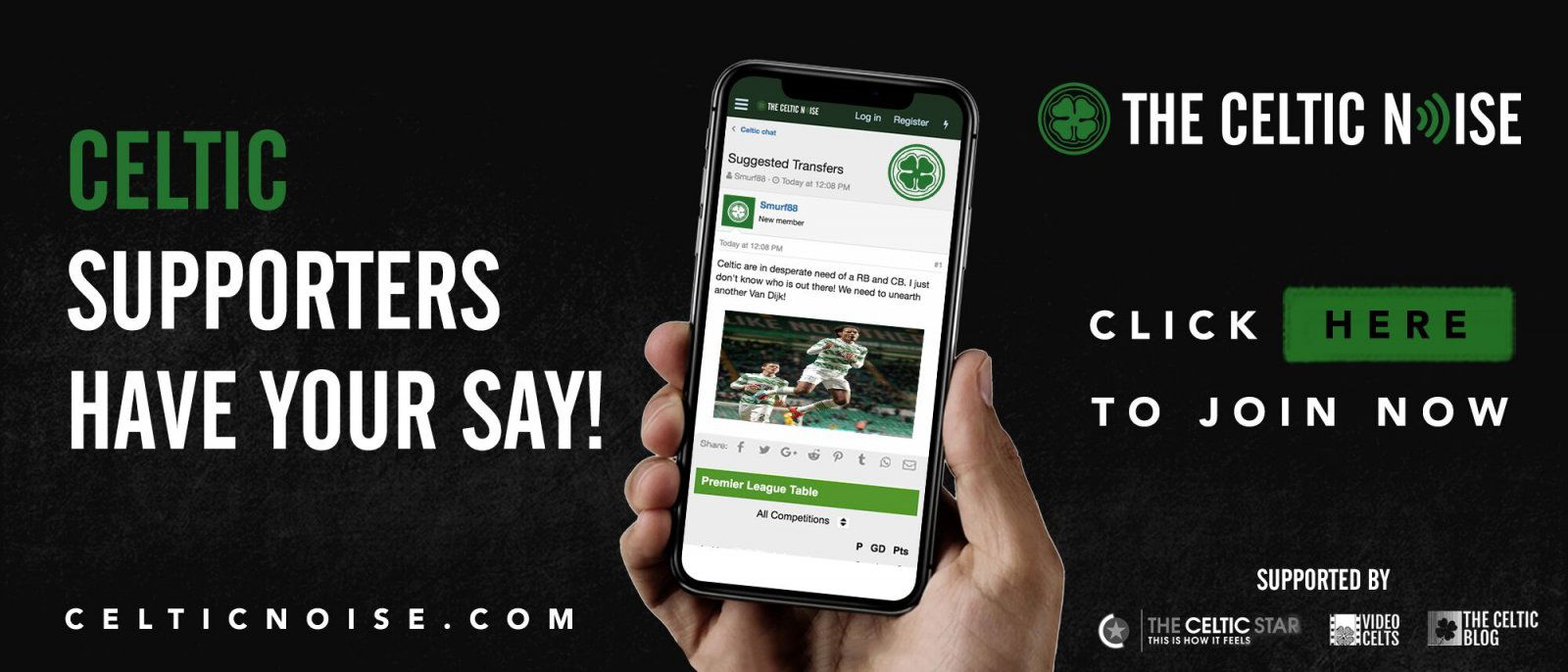 Clarke is another class act, but he won my undying respect when he and his club refused to participate in the SFA's organised sham last month. Clarke vetoed the whole thing, and whilst other managers came out in the aftermath and poured honey over Ian Maxwell and the way the governing body "listened" to them, Clarke remains a sceptic.
I wish Brendan had.
His endorsement of VAR was right on; there's no doubt about it.
Less impressive was his suggestion that we make guys like Dallas "full time" and give them salaries on a par with what refs get in England.
Here's a suggestion; when they show they are worth it, when they up their game, when they officiate to a high standard, then I'll buy it.
Andrew Dallas is an abysmal referee. I don't care whether it's bias or whether it's simple incompetence but the idea that he should be paid more for turning in the sort of beneath-the-basement level shifts as he did at the weekend is manifestly ridiculous. Just because the idea has come from the manager of Celtic, a sensible and otherwise intelligent man, does not make that notion any less unpalatable or worthy of actual consideration.
Clarke was scathing today about our latest weekend of scandalous officiating.
He mentioned not only Dallas' staggering display at Ibrox and the officials in his team's own game against Hearts on Friday night, but the appalling inconsistencies at Perth yesterday, and in particular the wholly bizarre spectacle of James Forrest being booked for celebrating with the crowd whilst Timothy Weah was given a pass for exactly the same thing.
I could add, and would, Sean Goss escaping a booking for multiple fouls before finally getting yellow late in the game and the high-stud shocker on Odsonne Edouard which put him out of the match. Clarke was right to highlight what he did; I get the feeling he could have talked for longer and ranted all day and all night with examples just from this selection of games.
He knew exactly what last month's SFA meeting was going to be; a talking shop from which absolutely no good whatsoever came. This is why he didn't go to it. Celtic should have done likewise. We called for a specific meeting to discuss a specific issue, and the SFA did its level best to confound us by making it a free-for-all; as I said at the time, the clubs who went there to get real business done was outflanked by an organisation which knows they don't speak with one voice.
Clarke saw it coming a mile away, and was contemptuous of the whole thing when he addressed the media this morning.
When asked if he was becoming frustrated by the bad decisions he said; "(I am) increasingly disappointed that nothing has been done to address it. Nothing."
And he's correct, of course, and it is great that somebody, finally, in the managerial class has stuck his head up above the parapet and threw this back at the SFA.
I wish it had been Celtic's manager who had done it, and I wish our club was foursquare behind it.
I've called for that, as most of the other Celtic sites have.
It is high time we took the stand that's needed.
When you loaded this piece you might have seen an option to get notifications; please subscribe to make sure that you never miss an important article again.
You can discuss this and and all the other stories by signing up at the Celtic Noise forum at the above link. This site is one of the three that has pushed for the forum and we urge all this blog's readers to join it. Show your support for real change in Scottish football, by adding your voice to the debate.