Are we in crisis? I'm asking honestly, because to listen to Chris Sutton today you'd think that's exactly where we were. He's talking about next season when we have business to get done today and for the rest of the campaign.
Brendan "owes us answers on his future"?
The club will "be a mess in the summer"?
For God's sake man, give it a rest for once, Chris. This doesn't sound like constructive criticism – which is a good thing, as I'm sure we all agree – but hyperbole for the sake of it. It sounds like he's talking to hear his own voice. It is attention seeking nonsense.
For openers, is Sutton really suggesting that Brendan tell us all what he's doing next season, right now? And if what the manager has decided to do is go what possible benefit could there be to his making that announcement at the moment when we are in the middle of trying to secure another domestic treble?
Does Sutton ever think before this garbage comes out of his mouth?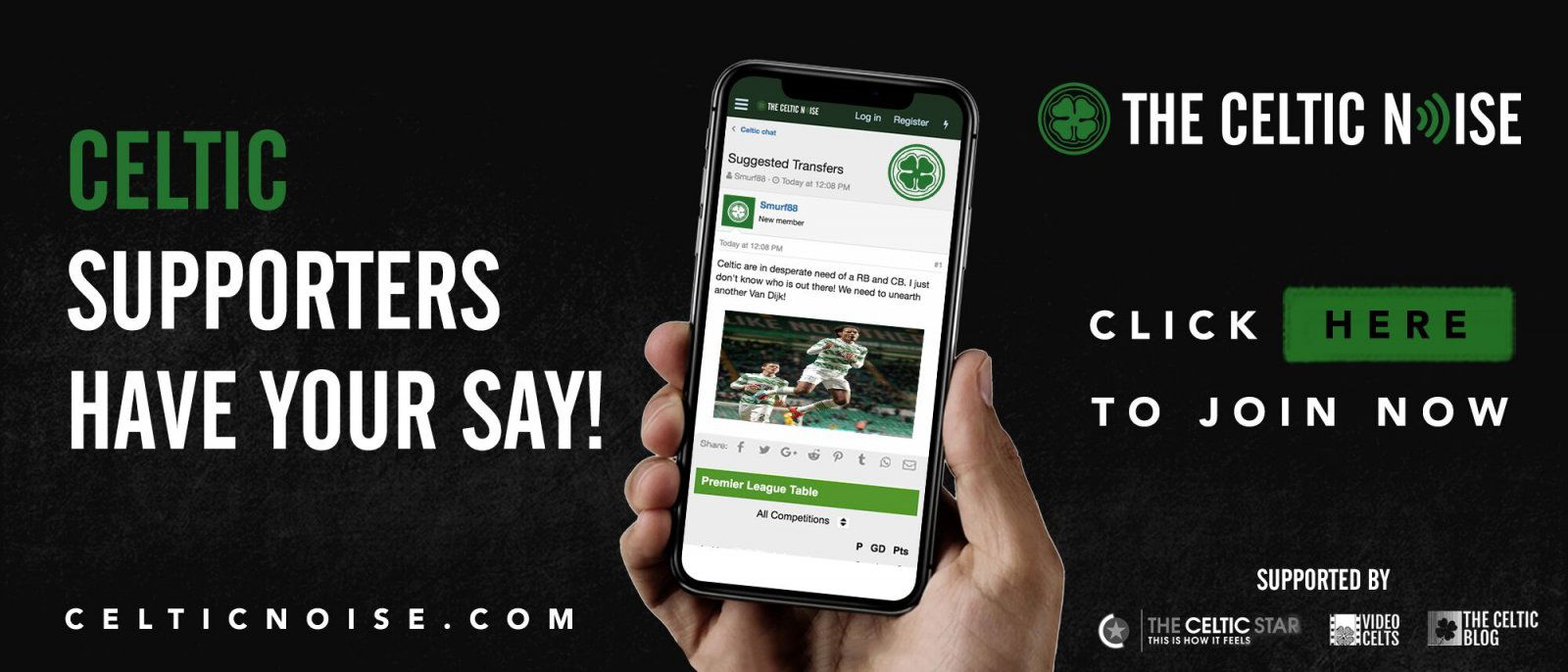 As to our club being "in a mess" in the summer, in terms of the defence he's right to point out that new players will have to be brought to the club to make up for those who're leaving. But he has no idea whether the work has already started on that, or indeed if the work is already close to being finished.
Up front he has questioned Odsonne Edouard, and Brendan's efforts to turn Burke into a more rounded player.
What a damned cheek he has to try and second guess a manager who's achieved more in just this campaign that Sutton did in the entirety of his own car-crash managerial tenure.
Where was that again? Lincoln City, wasn't it?
It's not the first time he and others have questioned big Odsonne, and it won't be the last. If Sutton was half as good at spotting a footballer as he thinks he is he wouldn't have gushed over Jermaine Defoe's move to Ibrox or suggested it was a "game changer."
He wouldn't have said Celtic missed a trick by not securing his signature.
I think our fans are quite pleased with how that particular decision went.
How did Defoe do yesterday?
One Ibrox fan site gave him 2/10 and that was being generous.
Another said he had a grand total of six meaningful touches; not bad, that's about ten grand per kick.
Honestly, Sutton really does love the sound of his own voice. But when he's talking this much trash it starts to seriously grate on the rest of us. You look at John Hartson carving out a sensible, sane, serious media career and you despair for what Sutton is trying to be.
He's no different than the likes of Robbie Savage when he acts like this, someone too in love with himself to realise that he's behaving like a clown.
When you loaded this piece you might have seen an option to get notifications; please subscribe to make sure that you never miss an important article again.
You can discuss this and and all the other stories by signing up at the Celtic Noise forum at the above link. This site is one of the three that has pushed for the forum and we urge all this blog's readers to join it. Show your support for real change in Scottish football, by adding your voice to the debate.