Scott Brown has had a handful of bad games since Brendan took over at Celtic Park.
It is not for nothing that the manager sees his captain as a talismanic figure who does more than simply rally the team on the park. Brown is a leader and a motivator but he is also an excellent footballer who reads the game exceptionally well and in his role we have nobody quite like him.
In fact, there is nobody in Scottish football quite like him. Which is why the criticism he received after the Ibrox debacle was wholly ridiculous and about as OTT as it could have been. It was also tinged with more than a little wishful thinking.
He said today that he is looking to prove the doubters wrong, and to silence his critics. And there are a good few of them out there, from rival fans who see only what they want to see, to journalists who have never really warmed to him because he tells it true and refuses to pander to them or to their target audience. Brown is a no nonsense guy and when we say he doesn't suffer fools that's exactly what we mean. Scotland has a lot of fools.
This guy has been a stalwart of football here for the past decade. It burned a lot of people that he took the decision to sign for Celtic in the first place, especially when he was widely tipped to end up at Ibrox. That notorious Derek Johnstone rant on Radio Clyde still gives you the giggles today, and his promise to resign if Brown didn't go to Ibrox, was of course, never followed through. Few care. Brown has certainly never regretted what he did for a second.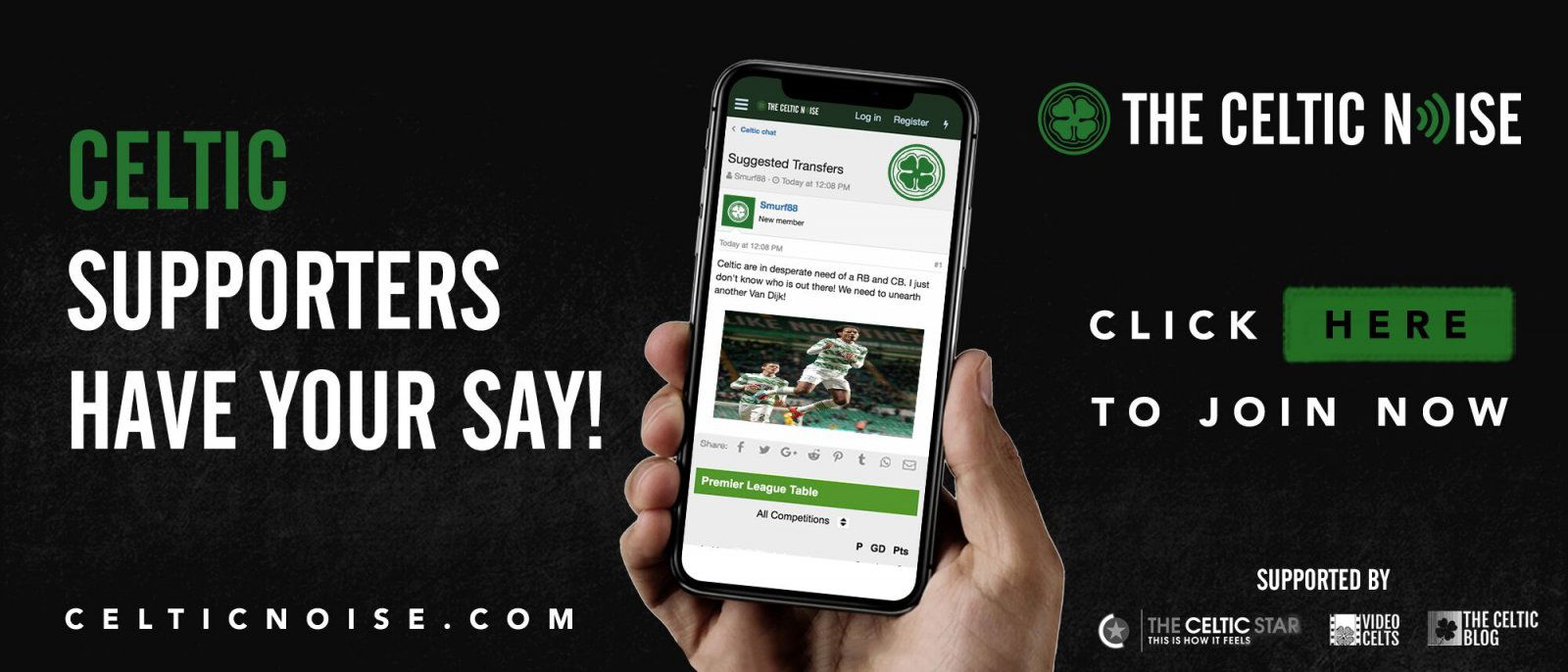 Neither have the Celtic supporters.
It took Scott a while to find his feet in Celtic's colours, but he never looked back once he did. The game that did it for me was the 2-2 match at Ibrox in the Scottish Cup, in February 2011, when Brown scored a rasping equaliser and then "did the Broony" in an open taunt to El Hadji Diouff.
It was, until then, Brown's finest performance in the green and white hoops.
But Scott's best displays, and his best run of form, waited until Brendan arrived. Since the manager took over, the captain has been fantastic, playing to a higher standard than ever. Yes, he's getting to the stage where the legs can no longer get him up and down the pitch all day but that's not his preferred game anyway. He sits deep. He watches the game and intervenes at the crucial times. Within his sphere of influence there is no-one in Scotland better.
I have heard people writing Brown off for years, but it is incredible to me that having silenced them all last season with his storming player of the year displays that our captain still has something to prove to these folk. He doesn't, but today he vowed to do it anyway, to shut them up once and for all.
They underestimate him at their peril.
He is light years ahead of anything they have to put up against him.
Scott Brown is still the beating heart of Celtic.
Before this season ends, every one of them will be forced to eat their words.
When you loaded this piece you might have seen an option to get notifications; please subscribe to make sure that you never miss an important article again.
You can discuss this and and all the other stories by signing up at the Celtic Noise forum at the above link. This site is one of the three that has pushed for the forum and we urge all this blog's readers to join it. Show your support for real change in Scottish football, by adding your voice to the debate.