All through yesterday, the reports came in, a steady drip-drip-drip of them, shocking reports, like those from Amsterdam some years ago and for which justice only came this year. Accounts of fans being attacked by police, of heavy-handedness and something uglier; an almost feral viciousness, stuff I could barely believe could be happening.
And then I saw the video footage, and it's all in there, the real and the raw, fans being smacked with truncheons walking down the street by thuggish visor wearing police. Tear gas being fired. Talk of rubber bullets which explained some footage that otherwise didn't make a lot of sense – this is all very disturbing stuff.
Those measures are used to put down riots, yet the footage makes it abundantly clear that there was nothing like that going on.
The game tonight will take place in front of tens of thousands of empty seats.
There are enough Celtic fans in Spain to fill the ground and then some.
The home support cannot be bothered to show up, and it would have been a simple matter to sell some of the tickets to our guys. We're probably going out of the tournament and we've kind of seen it all before in terms of bad European away games … we've not wrecked a stadium yet and we weren't going to start now.
Valencia closed the ticket office this morning; hey, they must be able to afford it. Just like Kilmarnock can when they are issuing threats to remove seats from our fans for upcoming games when they know they'll never be able to fill the ground otherwise.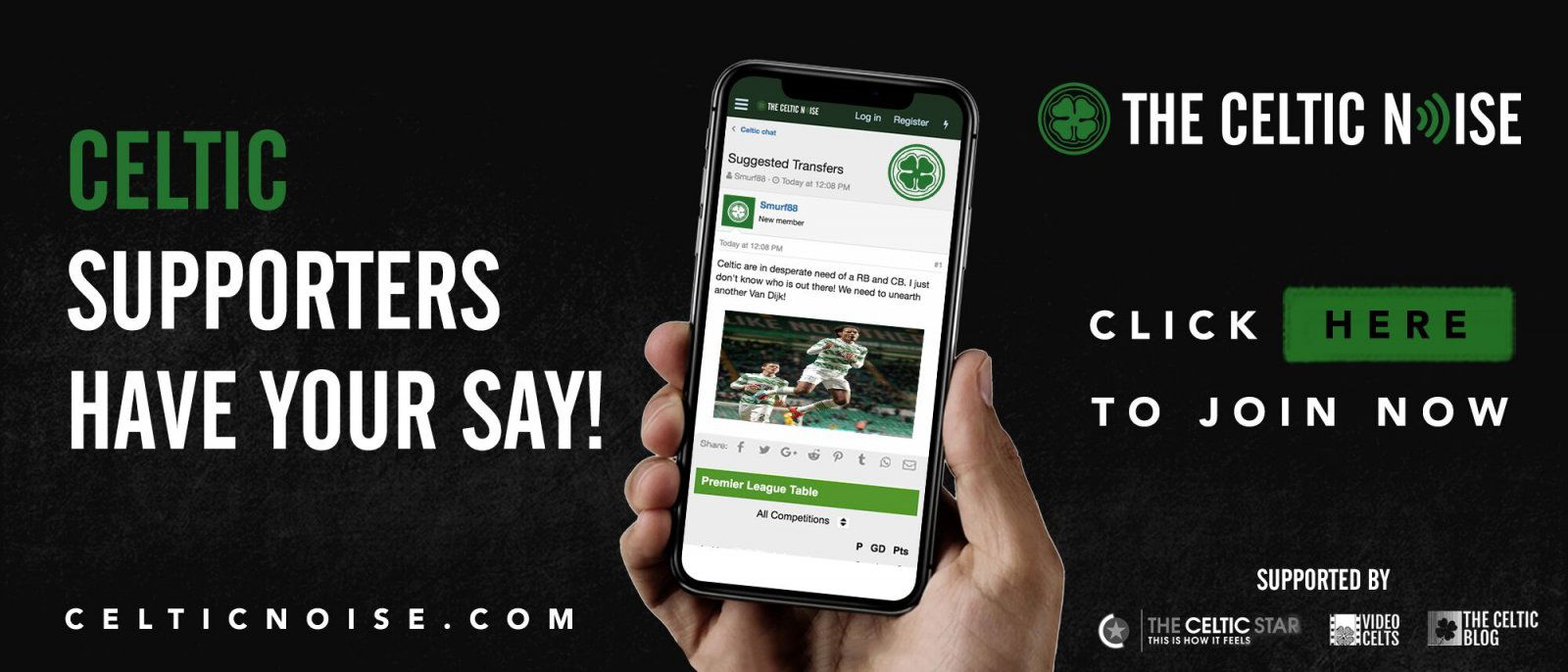 On top of that, the Fan-Zone which Celtic officials had begged the authorities to put in place isn't happening either, which leaves our supporters scattered across the city on the night and will only create a logistical nightmare which the police will probably continue to deal with in the disgraceful way they did last night.
The local authorities have made a right mess of this.
They've treated one of the best known and most respected travelling supports in Europe like dangerous thugs.
They've ignored past precedents and they've failed to take our club's recommendations into account.
They didn't lay something on for our supporters and thus adequately prepare for our visit.
Instead, for reasons known to themselves they opted to treat it as a high-risk fixture – which it was not – and so this is how many Celtic fans will remember their city and the video footage of it will go around the world.
That's a problem for Valencia's civic leaders to do with in the aftermath of that appalling night; Celtic has to be in front of this one today, getting out a statement and putting together a plan to support those Celtic fans who might wish to bring actions against those responsible for the violence.
Celtic should be seeking to find out what exactly went on here, and getting an explanation.
Because we've been in Spain several times in the past ten years and there have never been scenes like those; indeed, Amsterdam aside this is the worst treatment our supporters have received anywhere in the past two decades.
Fans have been assaulted by police and video evidence proves it; when this is done there are going to be a raft of civil cases, and there should be.
The club was not idle in the aftermath of Amsterdam; I know a lot of people think Celtic seems stagnant at times, but our club is always busy behind the scenes and it always follows up on these sort of incidents. I don't doubt for one second that we're already seeking answers; I would expect a statement on that subject later on today.
Honestly, the video clips I've seen and which are doing the rounds online, are horrendous. It's why I've not posted any of them in this article, because many of them are difficult to watch, especially for those who have family and friends over at the game, which is most of us I'd bet.
To those reading this from Spain, be safe, all of you, and bring back as good a result as we can get. As you might have gathered, things aren't exactly quiet on this end either.
We have Steve Clarke to thank (again) for dragging into the light something people would rather was ignored.
That story, like this one, is going to just run and run and run.
In the meantime, aside from contacting Celtic, anyone who finds themselves on the end of a baton can speak to these guys.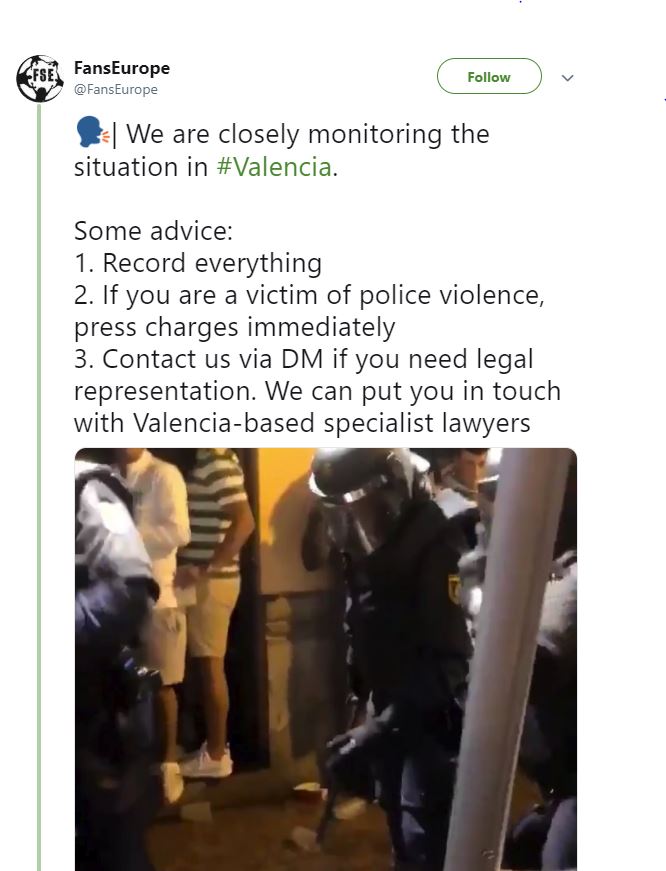 When you loaded this piece you might have seen an option to get notifications; please subscribe to make sure that you never miss an important article again.
You can discuss this and and all the other stories by signing up at the Celtic Noise forum at the above link. This site is one of the three that has pushed for the forum and we urge all this blog's readers to join it. Show your support for real change in Scottish football, by adding your voice to the debate.