Paul Brennan at CQN has long been considered – and rightly – the blogger with the best, and most complete, understanding of Celtic's financial muscle. His article today over on the site is a proper masterpiece at pulling together the various threads from the interim accounts we released yesterday and making them accessible to the layperson.
I wrote my own piece last night; it was about the top-line figures and what they meant. Paul, as ever, has provided the fine detail.
And in this case that detail is very fine indeed.
Let's take Paul's headline, for openers; it is a stark message to the rest of the league about just how secure we really are. "Celtic money in bank more than any other club's turnover."
Now consider that for a moment; based on last year's figures that headline correct. If, as many expect, the Ibrox club sees turnover rise this year in line with European participation that headline will no longer apply. But they are still expected to post a trading loss for the full campaign, whereas we are now projected to post another profit, albeit smaller than last year.
But for the moment, as things stand, that headline is accurate and it remains an incredible stat. It is the clearest demonstration you will get as to how far behind us they are.
The football picture often obscures the relative strengths and weaknesses of the clubs. When I am in angry mode over our failure to reach for a better class of footballer I always try to remember that as it stands we have a squad about four or five times better than the one they do, or any that they are likely to have with the finances available to them.
Because of our structural advantages, we are able to secure better players and pay them more than they do. We are able to bring in a better class of manager. We can sustain a larger squad size. We can afford better training programs and more facilities … when we have failed over the past two decades it has been because of bad management, not underlying structural weakness.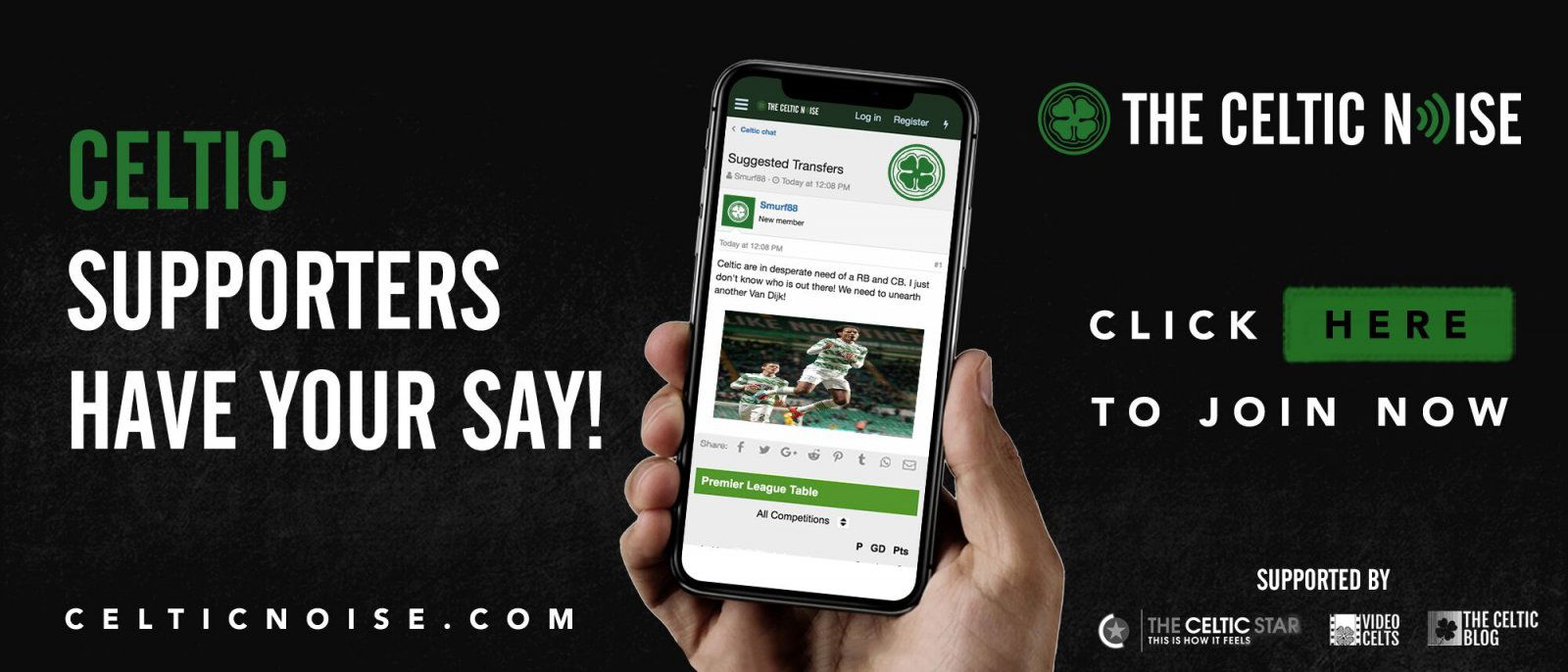 Our form at the start of this campaign was patchy at best. With our squad we should be over the hills and far away from the rest, and I expect us to win the title this season by double figures. Easily. We may have even have it wrapped up before the split.
Here's the most important bit of Paul's article, and this is the bit that makes a mockery of King's "pack of cards" nonsense and spells out the power of our club. This is the bit that people should be focussed on, as it is locks in our superiority.
"This six-month turnover of £50m is just £2m shy of the 12 month figure the last time we failed to reach the Champions League group stage, in season 2015-16.  While Champions League revenue remains hugely important to the club, the reality is that increased revenue from season ticket sales, and significant increases in merchandising, commercial and multimedia activities, allows Celtic to carry its significantly higher wage bill without jeopardising the club."
And it's really as simple – and as devastating – for our alleged rivals as that.
Last night, I said that the sale of Dembele was important in letting us post a profit, but I also spelled out how much money above and beyond the running costs had been spent in the same timeframe; money for stadium and pitch upgrades, transfer fees – including a club record for Edouard and £6 million in the January window – as well as renewing current deals.
People who want to focus on the Dembele sale are ignoring the baseline figures; we did not need to sell him. Indeed, we did not intend to sell him until he forced our hand.
What Paul has highlighted it the incredible growth of the club and its financial power in the last three years. When you consider where we play our football and what we have to compete against from other leagues, to have managed that is nothing short of phenomenal.
When six monthly turnover in a non-Champions League campaign are the same as they were for a twelve month period under the same circumstances not that long ago, it shows how well the business side of the club has been performing; to me it answers the question as to what the CEO earned his big fat bonus cheque for; that kind of increase in revenues is truly remarkable.
What else does Paul take from the figures? How about this gem of a paragraph, which is a neat summation of my whole article last night, beautifully condensed?
"For the period, Celtic were able to pay current level of wages and still produce a £6m operating surplus.  This figure will be negative for the second half of the season, but operating expenses and income will not be hugely misaligned by the end of the season."
Exclude incoming monies from transfers, outgoings for the same, and exceptional costs and Paul is saying we'd be breaking even.
That's astonishing in a non-Champions League year with the wage bill we've got. That's how strongly the club is performing in other areas.
Here's another killer finding and, as someone who, like Paul, has been studying the accounts at Celtic and of the Ibrox operations for years, it's a beauty.
"The final six months of last season, which saw one Europa League tie and a run to the Scottish Cup Final, contributed £30m revenue.  A comparable trading period this season will see annual revenue reach £80m … that is higher than revenue in any Champions League season before Brendan Rodgers' arrival, and only £10m short of the £90m revenue in Brendan's first treble winning season."
These findings, beautifully condensed and made easy to understand by Paul, make it abundantly clear that we are in a stronger financial position than we have ever been, whether we have Champions League Group Stage income or not.
In seasons when we do we will earn roughly 30% more than in a year without it … this season that would have seen revenue top £100 million for the second in a row and it would have broken the record set in the last campaign by quite some distance.
On those years like this one where bad luck, mistakes inside the club or just the simple and horrible vagaries of football deprive us of that cash there will be no drastic cost cutting, no scaling back, no retreat towards the dire financial predicament others find them in. It is fantasy to suggest otherwise, but one of the more enduring fantasies in the game here.
As the numbers show, as I said last night, and as Paul has brilliantly and comprehensively demonstrated today it just ain't true.
We are the biggest club in this country by a mile, and that does not depend in our being at the top table in the top tournament … that is still the minimum ambition in any given year, but the health of our club does not depend on it.
When you loaded this piece you might have seen an option to get notifications; please subscribe to make sure that you never miss an important article again.
You can discuss this and and all the other stories by signing up at the Celtic Noise forum at the above link. This site is one of the three that has pushed for the forum and we urge all this blog's readers to join it. Show your support for real change in Scottish football, by adding your voice to the debate.