I knew there would be something after Scott Brown rattled the ball into the net yesterday. I knew there would be some thread the club's critics and enemies would tug on. It was inevitable. When I heard about the coin getting chucked at Boyd I knew what it would be too.
I wrote about it yesterday because I wanted to forestall any nonsense about Celtic sites ignoring issues with our fans.
This site has a history of being critical of those supporters who fall below the incredible standards set by the rest.
We must never be complacent about defending of our reputation and that's why I keep on banging this drum.
But as usual, the response from the press has been absolutely OTT.
You'd think yesterday saw a mass outbreak of hooliganism; that is garbage.
A clown threw a coin. Halfwits had flares and smoke bombs, people who simply refuse to listen to the club on that score. Boyd got a bit of stick; so what? He slags us off repeatedly. As Hartson says, he should be able to take it. A few fans left the stand; the manager himself covered that yesterday. The Ibrox fans were slammed for it and they deserved it.
And some seats got broke, which of course the media just loved.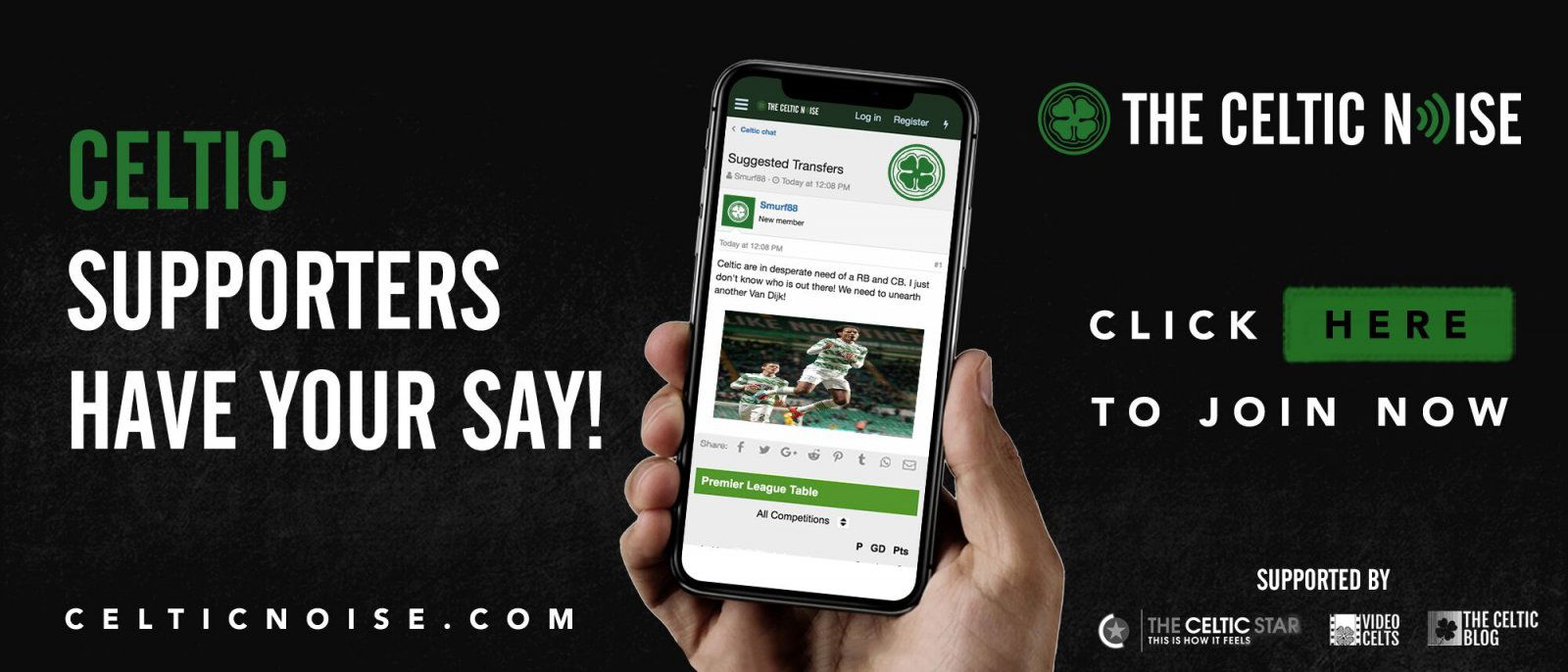 Except that wasn't hooliganism either.
That was fans celebrating a late goal; cheap plastic seats break in those circumstances, it's just a fact. It happens at a lot of grounds, and fans don't need to be behaving badly for it to do so. I've looked at the pictures of those seats and its obvious that's what happened.
One newspaper has us "sweating" that.
What desperation to find negatives in where we are as a club right now. What barrel scraping this kind of reportage is.
Celtic fans have managed to win UEFA awards for the magnificent way we support the club; goons like Boyd can take all the swipes at the "best fans in the world" tag as they will; that's not an accolade we gave ourselves but one that was given to us.
And we earned it. No Scottish media assault, no bitching and moaning from a loudmouth like Boyd, can change the way our support is perceived in the wider world. If the press cared about alleged sectarian singing, coin throwing, pitch invasions and such like they've had plenty of opportunities to point their guns at other clubs in this campaign and haven't bothered.
That's not whatabouttery; this site was first out of the gate to criticise those whose behaviour let Celtic down yesterday. It's a statement of fact. The media has not even attempted to tackle the problems in the stands this season, so why bother now?
Because it's Celtic, and because yesterday we all but wrapped up this title. A small handful of our supporters gave them something to take a shot at … those fans should be ashamed not only for how they behaved but for giving the media such ammo.
Let's not kid ourselves though, if it wasn't the fans it would have been something else. Our win puts the so-called Ibrox challenge to bed, and that was always going to be too much for some people to stomach.
When you loaded this piece you might have seen an option to get notifications; please subscribe to make sure that you never miss an important article again.
You can discuss this and and all the other stories by signing up at the Celtic Noise forum at the above link. This site is one of the three that has pushed for the forum and we urge all this blog's readers to join it. Show your support for real change in Scottish football, by adding your voice to the debate.