Yesterday we saw one of the most brazenly awful, if not corrupt, refereeing displays this game has witnessed in years. Andrew Dallas has given Sevco six spot kicks in two matches. Yesterday he was one penalty to the home side – which Gerrard laughably said they should have got – from actually achieving a new world record.
That's how astonishing, that's how brutal, that's how scandalous it was.
Ex-St Mirren chairman Stewart Gilmour was in the stand at Ibrox yesterday; he says he was sitting near two SFA officials who were openly laughing at what they were watching.
Was that mirth at how "Brother Dallas" was doing the home side a turn, or was it the morbid laughter of people so appalled by what they are seeing that, for them, it has morphed into a kind of black comedy, impossible to divert your eyes from?
What's clear is that now, in the cold light of day, with the papers focussed on the ephemera and fluff about where it stands in the record books and James Tavernier's "goal-scoring exploits", that nobody appears to be taking it at all seriously.
The media's response has been disgraceful; aside from those who have openly sniggered over this, two national titles have decided to publish the "reaction of the fans" – a series of tweets – rather than do a proper analysis of the decisions and of Dallas' overall performance, although it was either one of the most corrupt or one of the ineptest we've seen from an official in years.
It is incredible to me that such a serious matter has drawn such a limited, even pathetic, response from our so-called press.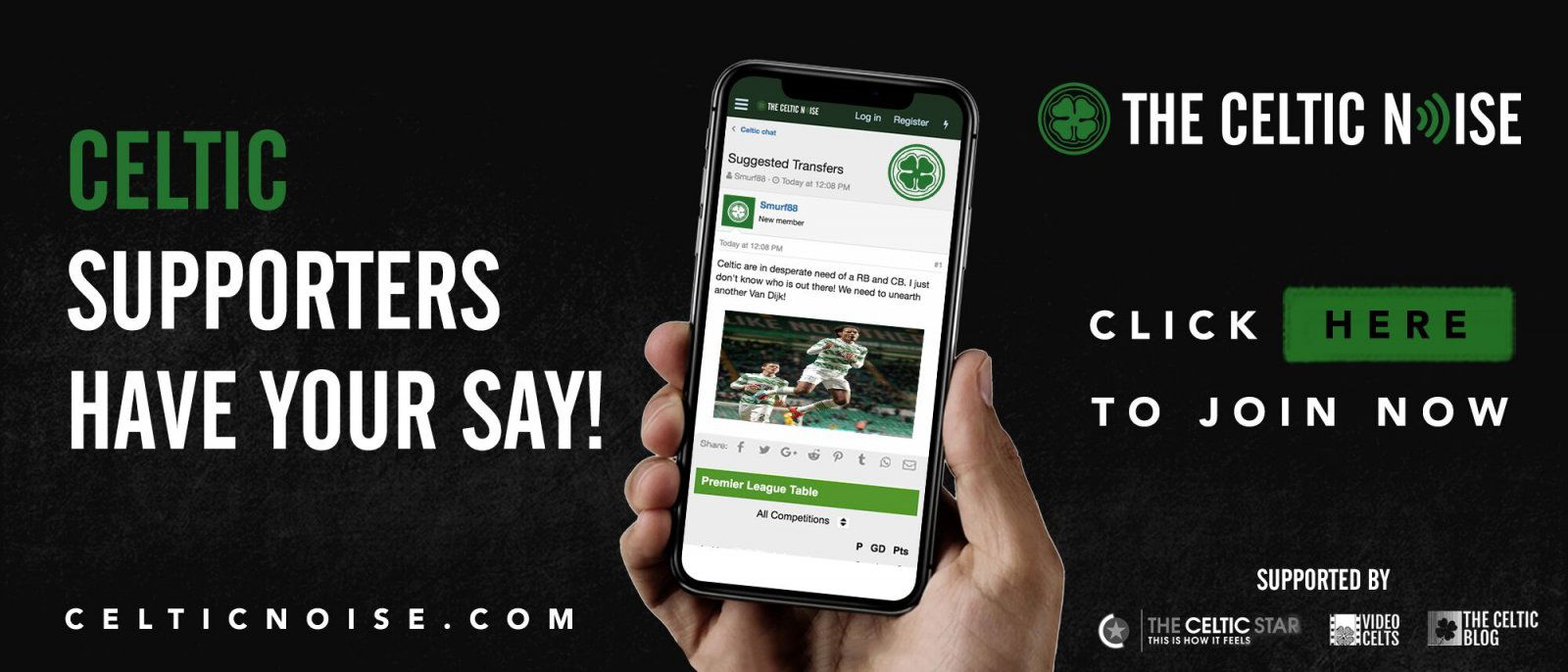 But maybe it shouldn't be; we're here only because they have failed to give other decisions the scrutiny they deserve. They have defended referees far beyond the point where it made the remotest sense to do so. They defended the farce that was the recent "Hampden summit" during which the sum total of nil actually happened; it was a textbook example of a non-event, designed to deflect attention from the problem without finding a solution.
Our game has some of the worst officiating in Europe.
If it is not bent then it is incompetence to a degree that would not be tolerated anywhere else. When the media focusses on "conspiracy theories" it does so knowing that this is a smokescreen and it keeps the SFA from actually having to confront the key issue and thus do something about it.
Disgraceful performances like the one at Ibrox yesterday only happen because the media is too gutless to challenge the SFA properly on this.
Instead of highlighting how terrible Dallas was yesterday – and thus perhaps draw attention to his possible motives – they want to turn what happened into a joke in the way those SFA types sitting near Gilmour did.
Some St Mirren fans demonstrated the height of stupidity yesterday when they attacked Celtic fans on social media over our comments on the game; they believe we are hypocrites. I'm not quite sure what their problem is; did we get awarded four penalties against them last time out?
No, we got one and we deserved it and we were already one up at the time.
Their attitude feeds into this "one is as bad as the other" nonsense, and is even dumber when you consider that it had the sum total of zero to do with what happened to them yesterday. Their club was plunged into dire relegation trouble by Dallas' display; if they want to point fingers at Celtic, for reasons passing understanding, rather than focus on that then Hell mend them. Their own club could yet pay a high, high price for that disgrace.
If they want to focus on garbage like that, perhaps they deserve it.
But the rest of Scottish football has to know that something is rotten here. Every club in the league has to face Sevco again before this campaign is done, and if they think similar refereeing displays could not cost them they haven't been paying attention.
Celtic should also be watching, and worrying, and in particular after the vicious studs-up challenge on Edouard today which went completely unpunished today in Perth.
Only the clubs care. Only the clubs can change this. The media thinks it is hilarious.
They are part of the problem.
Finding solutions, even if they wanted to, is beyond them.
When you loaded this piece you might have seen an option to get notifications; please subscribe to make sure that you never miss an important article again.
You can discuss this and and all the other stories by signing up at the Celtic Noise forum at the above link. This site is one of the three that has pushed for the forum and we urge all this blog's readers to join it. Show your support for real change in Scottish football, by adding your voice to the debate.