The Daily Record hits the low mark yet again.
Even as the dust is clearing from their woeful campaigning on behalf of Alfredo Morelos this morning, the paper is trying to have Jozo Simunovic banned for his so-called "challenge" on Oli Shaw. Once again, that newspaper shows itself up and makes it clear that it is no friend of our club even as it appeals for leniency for another's players.
According to an article which they've just published online, the compliance officer is set to look at an "incident" involving our defender.
A decision is expected "by 3pm tomorrow."
In the aftermath of last night's game at Celtic Park there was not one mention of the complete non-event The Record is talking about.
I've read through over a dozen match reports and not one of them highlights the incident the paper is talking about.
Simunovic "appeared to lead with an elbow" says the paper; in who's opinion?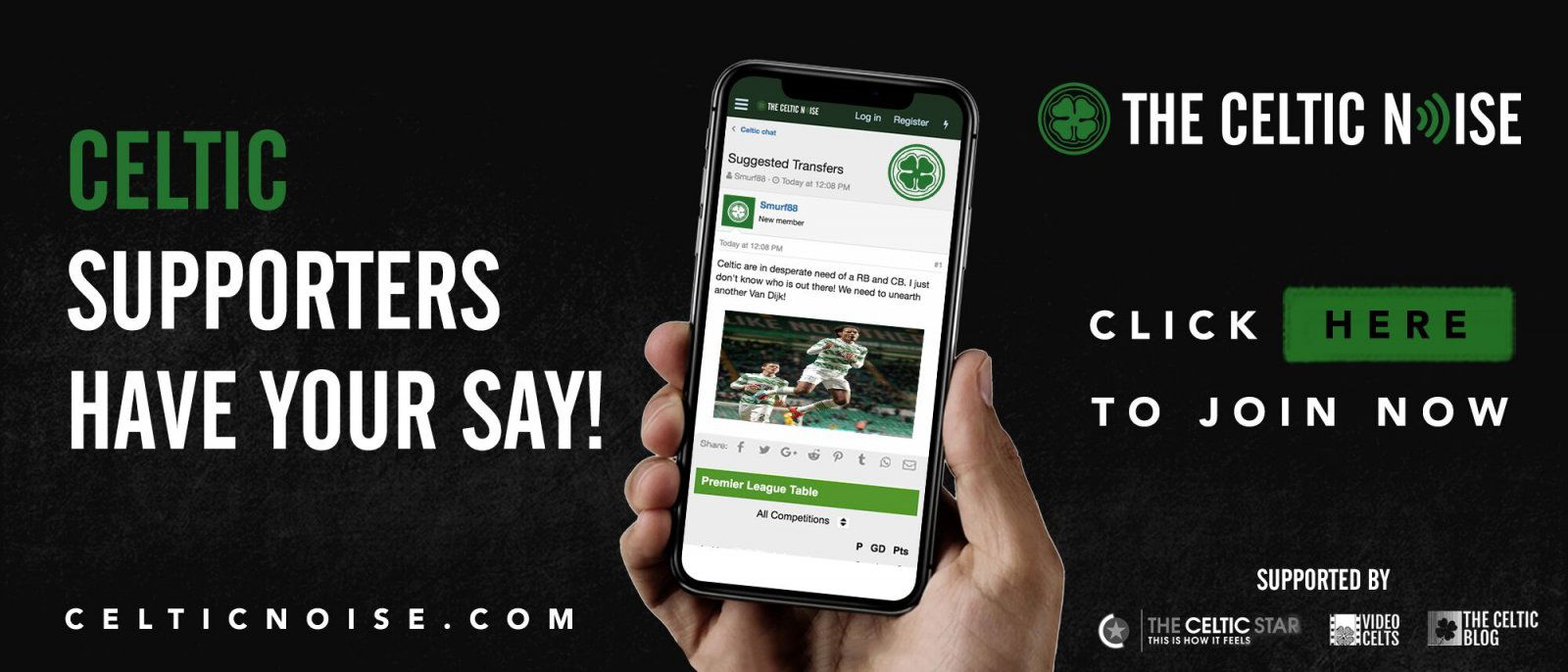 If not one match report mentioned it and there was no song and dance or outcry from the Hibs players or their manager, then who is the SFA taking this line from?
The Record itself?
I mean, what exactly is this all about?
What exactly is the compliance officer and the panel going to examine before 3pm tomorrow?
This is ridiculous, an open attempt by a national title to have one of our players suspended for no reason whatsoever.
This website has long been an advocate of our club banning The Record from Celtic Park. This is no censorship; they can write what they like, but the days when they were given the respect and legitimacy of a press pass are surely coming to an end.
As long as the club allows The Record access to the press area we will get this garbage.
Ban them from Parkhead, Celtic, or we'll continue to get this.
Hell, we'll continue to get it anyway but at least the paper won't be filing its copy from our own front room.
When you loaded this piece you might have seen an option to get notifications; please subscribe to make sure that you never miss an important article again.
You can discuss this and and all the other stories by signing up at the Celtic Noise forum at the above link. This site is one of the three that has pushed for the forum and we urge all this blog's readers to join it. Show your support for real change in Scottish football, by adding your voice to the debate.