If Celtic wins today Celtic is on the brink of history, it's as simple as that. Eight will be in sight and once eight is secured we're on the home stretch. Ten in a row will be close enough to touch. The eight-point gap will be too big, I think, for the Ibrox NewCo to make up.
They appear largely accepting of that. Still, I want us to rub it in.
This has been a long campaign in many ways. It's one I feel we should maybe have had out of sight before now. Had our form going towards the break not stuttered at Livingston and Ibrox we would be over the hills and far away already.
But the January window saw excellent business done. We brought in players in just the right places, whatever cynics and critics might say. I'll be writing about one of them later, his having talked so much nonsense that it requires a response. Yes, Chris Sutton, again.
Later on I'll also do a piece on the likely impact of us securing eight in a row elsewhere.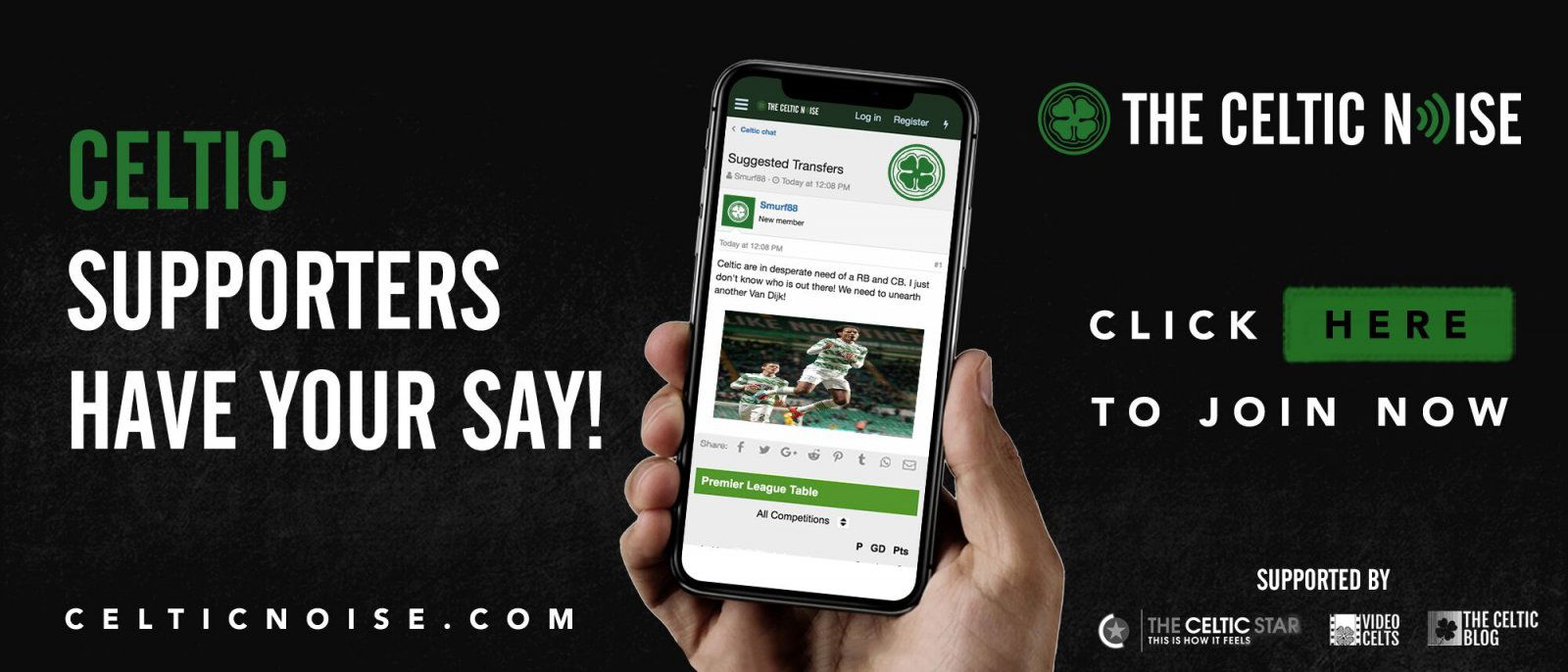 But it should be a great moment for our club, and one that ought to be enough motivation to keep the manager here a little longer and for the board to properly support his plans into the final lap. Remember, this time next year we'll be on the brink of nine … the ten in a row campaign will start a few months later.
Take a deep breath and think about what that means.
Today's game takes on an even greater importance in light of the results yesterday. At six points we have the clear blue water we're looking for, so a draw would not radically alter things too much. The Ibrox supporters will hail it as some kind of morale boost, but in point of fact we'd all have taken a six-point lead coming out of Rugby Park before this weekend and scrubbed another date off the calendar; the number of fixtures left is dropping every week.
Instead we have an opportunity to just about end it. I said that if we won at Rugby Park and Tynecastle the race was just about done; it might not even require winning at the home of Hearts now, although obviously we should be seeking to win every match at this stage.
Secure the three points today and the league trophy has the ribbons on it.
Do it, Celtic. End this two-bob "title race" and once it's out of the way we can begin planning the campaign to secure the ninth successive flag.
We know what comes after that.
When you loaded this piece you might have seen an option to get notifications; please subscribe to make sure that you never miss an important article again.
You can discuss this and and all the other stories by signing up at the Celtic Noise forum at the above link. This site is one of the three that has pushed for the forum and we urge all this blog's readers to join it. Show your support for real change in Scottish football, by adding your voice to the debate.