At Ibrox today something truly amazing happened, and not in a good way.
The home team were awarded four penalty kicks – that's 1,2,3,4 – three of which were of the highly dubious variety.
Wait until you see these decisions on the telly later.
They are abysmal, absolutely abysmal.
I have not seen the game, but I did see what they were awarded for, and even some of the commentators have confirmed that this is one of the most scandalous officiating performances in the recent history of the game.
And it becomes clear that the officials no longer care what we think about the appalling standard of their "work".
The governing body which pays them, and protects them, no longer gives a damn about how blatant this is all looks to anyone who examines it.
I cannot say this enough times; this stuff only happens because the clubs allow it.
St Mirren today fell deep into relegation trouble as a result of that performance.
The home club was allowed to claw back some of the goal difference deficit we have racked up.
This does not just affect Celtic, it impacts on Aberdeen and Kilmarnock as well, two of the clubs who are in contention for the second spot.
Hearts are in line for a European place and this impacts on them too.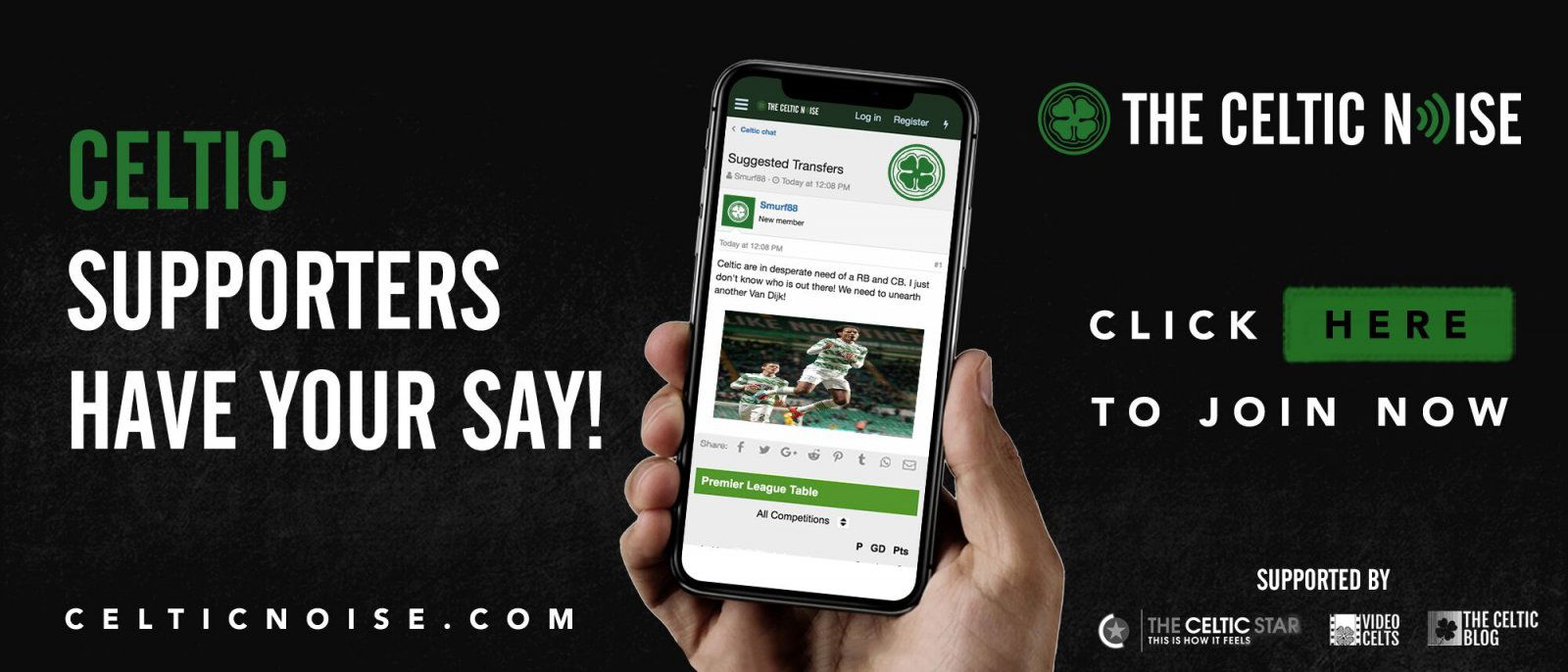 But it is Celtic who must carry most of the burden here because we have failed to press these things enough. We let them off over the Morelos decision and others this season. We have failed to make a good enough case for genuine reform. We have failed to stand up for our players when they are on the end of vicious, rough-house treatment every single week … if you want to know why our injury list is so severe it's because our players get booted from one end of the pitch to the other most games.
I don't think it is churlish to point that out.
I don't think it's wrong to be commenting on what went on at another ground today, especially as that impacts on us in terms of giving the Ibrox club a shot in its puny arm for the rest of this race.
It becomes increasingly clear that the standard of officiating could yet have a serious impact on the destination of the title … that is no joke, that's serious stuff, and when an official can put in a display like Dallas has today in full confidence that there will be no real scrutiny of it or of the standards overall then we're kidding ourselves if we think we can just ignore this stuff and hope that it doesn't come back to haunt us.
Ponder this too; this is the eight in a row campaign.
The next one sets us up for nine.
If you think decisions this year have been difficult to believe then all I can say is that you ain't seen nothing yet.
The last time a Scottish club was going for nine in a row we had a season which still defies belief and rational explanation; our club, which has never gotten near the top of the discipline league, had a mammoth number of red cards shown to our players.
Can you even imagine how bad it might be in our Year of The Ten?
Celtic need to get this stuff sorted out.
They need to be pushing harder for honest-to-God reform, not tweaking around the margins.
The board has been lax in this area. It is high time we snapped out of our lethargy and started working for solutions.
It's in our own best interests, and no mistake.
When you loaded this piece you might have seen an option to get notifications; please subscribe to make sure that you never miss an important article again.
You can discuss this and and all the other stories by signing up at the Celtic Noise forum at the above link. This site is one of the three that has pushed for the forum and we urge all this blog's readers to join it. Show your support for real change in Scottish football, by adding your voice to the debate.