Keith Jackson will never be an honorary Celtic fan. Let's face it, he wouldn't want to be.
He will never be an honorary Celtic blogger either. His brain seems to move much too slowly for that; he is forever ten steps behind where all of us are on any given day. His article today is presented as if some blinding insight is contained within it.
Actually it states the obvious.
It states what all the Celtic sites said at the time.
The SFA set the current crisis in motion with their first decision of the season.
Wow.
Does he want a Blue Peter Merit Badge for that, or what?
On the first day of the current campaign, Alfredo Morelos was sent off against Aberdeen. He deserved to be. There were only a handful of people who disputed that. One of them was Gerrard, who moaned and groaned and alleged conspiracies. The club naturally appealed the decision. They would appeal it if one of their players used a chainsaw to disembowel an opposing footballer. Nobody was surprised at the appeal. Only that it was successful.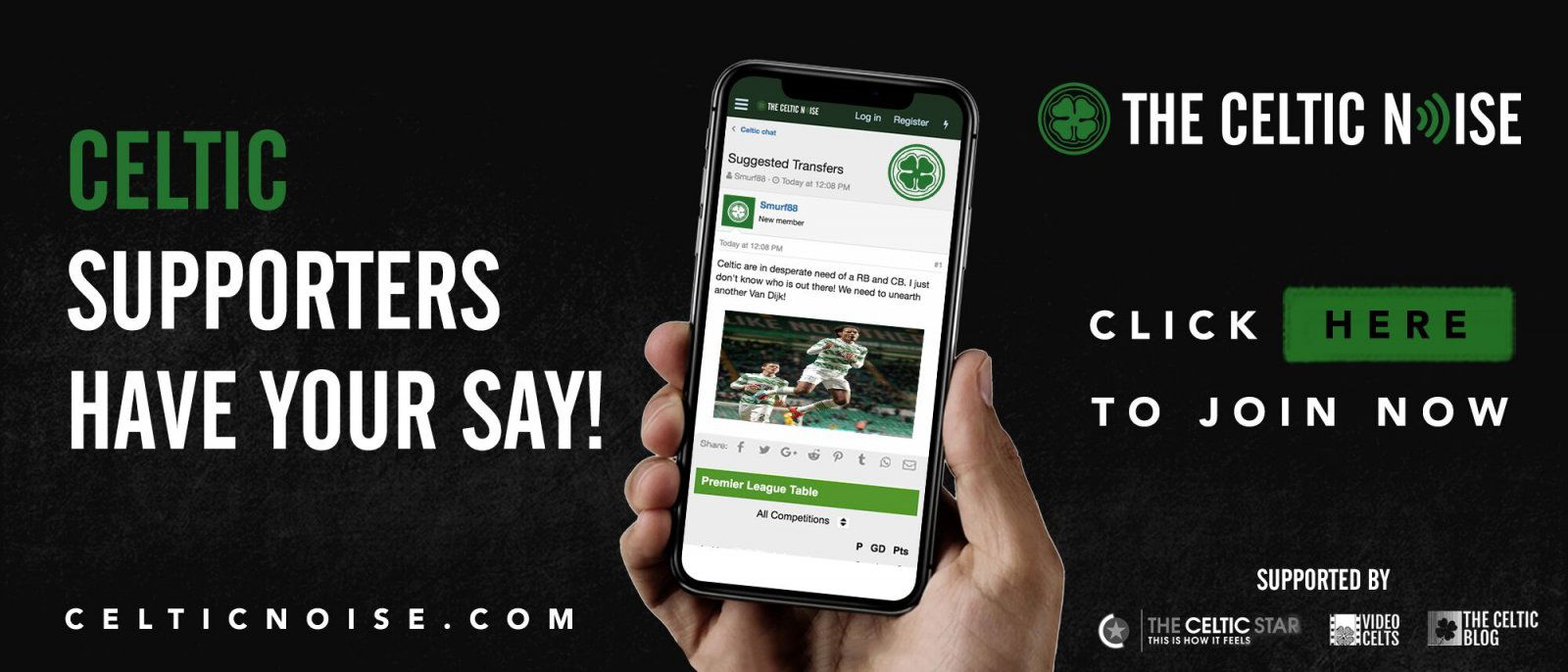 That was a truly astounding, illogical, decision. And some people said so at the time, including several managers who could not believe what the SFA presented as an excuse; Morelos actions did not constitute "violent conduct" as it is written in the laws of the game.
Celtic cyberspace was especially stunned by that.
Almost every one of the blogs said that was a verdict that made no sense whatsoever; indeed, it was a verdict that brought the whole sport into disrepute. Within weeks the SFA was facing anger from other clubs as the rules involving "violent conduct" were reinterpreted over and over again.
All of us had said at the time that the Morelos ruling would cause chaos.
Irrespective of the club he plays for, irrespective of whether it was garden variety stupidity or something darker which brought that decision about, to say that a stamp did not constitute violent conduct was a recipe for anarchy in the game and a position that could not be sustained.
"When the SFA's judicial review system cleared Alfredo Morelos of (the) red card … it was obvious we were about to plunge headlong into an almighty mess," Jackson writes, and he's correct.
But the media as a whole was not saying that at the time although we were.
We were accused then, and now, of pursuing agendas; well Hell if being able to see clearly that a major crisis has been set in motion and saying so is pursuing agendas … we plead guilty.
And as Phil is fond of reminding me, none of us are being head-hunted by NASA.
There are no once-in-a-generation intellects here, no super-brains being tuned to the mundane task of interpreting SFA regulations; we're just a bunch of regular folks, regular football fans, who can see what's right in front of their eyes. People who can apply their common sense.
Common sense is really all that was required to see the path the SFA had set us down.
For pointing that out our sites, our fans, drew criticism and accusations of whatabouttery.
It is ridiculous that we should have had to defend ourselves from that charge; a dangerous precedent had been set here and we said so. It would have been dangerous no matter which club benefited from it, a fact that many in the press didn't want to engage with at all.
And now here we are, right where we said we'd be, with the game engulfed in an endless argument and with paranoia exploding across the country like a pandemic. The Ibrox fans who are hysterical over a measure of sanity being restored are beyond reach; what's incredible is the number of people in the press box who are moaning about the decisions which have just been taken on the grounds that they are not consistent with those taken before.
They really do appear to believe that instead of correcting bad decisions we should base the next set of decisions on them. Jackson at least seems to understand that this is a belated restoration of sanity, that some good has finally been done, and again I don't think that it's wrong to point this out. I just wish he and some of the other hacks had sussed it back when we did and spared us all the allegations that we were engaged in an anti-Ibrox witch hunt.
The media has to understand that we're not always wrong, that we're not always playing games, that we're not always coming at these things from a place of bias.
The media occasionally gets things right, and Jackson has here to a certain extent.
I disagree with him about refs and he makes a stupid point of bringing Simunovic into it as well as Burke – go and watch the alleged Burke incident, it's mind-blowing that these people are obsessing over it, and equally abysmal that he tried to equate it with Defoe's disgraceful effort yesterday – but overall he's right to say that the game has finally corrected a major wrong  … he's just a little later to get here than we were.
When you loaded this piece you might have seen an option to get notifications; please subscribe to make sure that you never miss an important article again.
You can discuss this and and all the other stories by signing up at the Celtic Noise forum at the above link. This site is one of the three that has pushed for the forum and we urge all this blog's readers to join it. Show your support for real change in Scottish football, by adding your voice to the debate.