Another day and another explosion of rage from the Ibrox fan base. You could set your watch to this. It comes as Allan McGregor gets banned for two matches for his vicious studs raised challenge on Lewis Ferguson of Aberdeen.
For all the moon-howling that has gone on over the incidents in that game, one fact is undisputed. Had the referee done what he should have done at the time it would have been a red card to McGregor on the day as it was for Morelos, Aberdeen would have had a penalty chance to level the game and they would have been playing at home against nine men.
All the wailing in the world from the Ibrox quarter should not distract from that. The ref, who otherwise had an excellent game, got the biggest call of the day completely wrong. It materially affected the outcome in favour of their club.
With that in mind, and with all three major fouls in the match meriting the red, I really don't know what the Ibrox mob are moaning about.
Those trying to defend McGregor on the phoney grounds that other players have got off are just embarrassing themselves with such a fatuous argument.
Was it a bad challenge? Yes.
Did it deserve the red card? Yes.
And that's all that the SFA panel was being asked to judge on and it's the only criteria that matters. Those who want to indulge in whatabouttery should find the paragraph in the rule book that allows for it; then we'll take their pitiful argument seriously.
Those who want to dig up past precedents only need to ask themselves if the earlier decisions were right or wrong. The SFA screwed up over Morelos red card earlier in the season; that has been made right, in spite of some of the press squealing like pigs over the "unfairness" of that.
This has been a good few day from the SFA; in spite of a media firestorm to try and get Celtic players cited and banned for absolutely nothing, and a full-on furnace blast directed at Power of Kilmarnock, justice was done in all those cases.
It also found against the Hibs player who was guilty of a shocking challenge on Izzy at Celtic Park.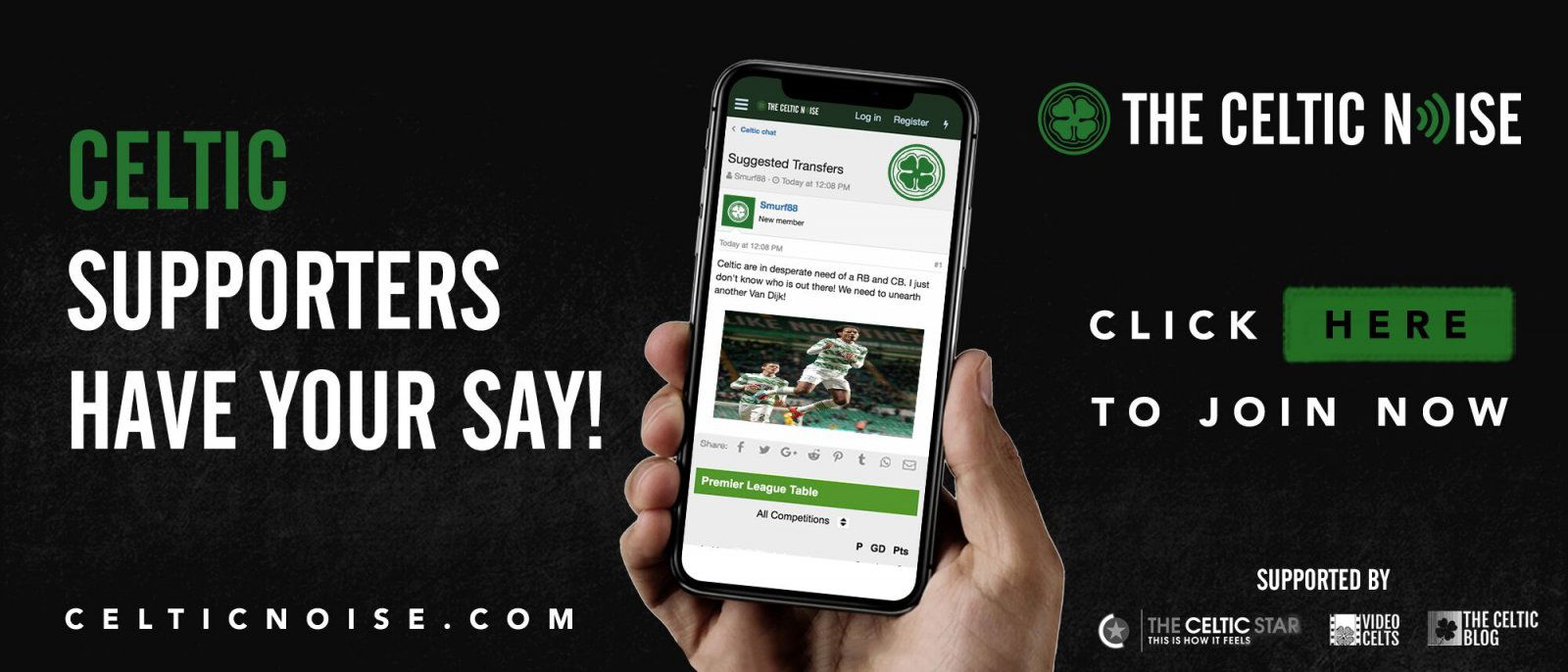 The Power challenge deserves another look, and I gave it one because it was similar in many ways to the one that put Odsonne Edouard out of the game at Perth. The difference is, Power was booked on the day. There was no media clamour to have our striker's assailant disciplined; most accepted that it was a high challenge but completely accidental.
I see no difference between that and the one Power made on Ryan Jack. The ref took action in the moment and booked the Killie player; it was the right call. A similar one at St Johnstone would have seen their player on a yellow and Celtic awarded a penalty.
The hysteria following Power's challenge was all about one thing; it was about trying to cast a shadow on the Morelos decision and the proceedings against McGregor. The SFA held its nerve and found correctly in all cases. This is a rarity, but if this site is going to lacerate them when they get things wrong then it falls on us to praise them when they get it right.
Their decision making in the past week or two has been excellent. Reports today that Clare Whyte has taken a more "hands-on" role in these processes would suggest that some of the flaws from earlier in the season have been made corrected and that some of the rules have been tightened up and made less open to "interpretation."
It was that grey area – which certain clubs and individuals were only too happy to exploit to the full – which caused all the recent trouble. Frankly, those regulations were a shambles. If she has set about making them less porous then more power to her.
One thing that the Ibrox sites have clutched onto is this notion that no Celtic player has been cited due to a review panel's evidence since the season began; I'm not sure what they take that to mean. Our players do not throw elbows or leave the boot in or rough house opponents.
We don't have to.
We have other attributes; skill, technique, flair.
I am sorry those things aren't available to certain managers, but that's life.
We try to play football … that's the sport where you try to get the big white ball into the big net at either end of the pitch. This is not the sport with rollerblades, motorbikes, a ball made of solid steel and where anything goes. Other clubs would do well to remember that. If they did then perhaps they would not find themselves hauled before the beaks with such regularity.
When you loaded this piece you might have seen an option to get notifications; please subscribe to make sure that you never miss an important article again.
You can discuss this and and all the other stories by signing up at the Celtic Noise forum at the above link. This site is one of the three that has pushed for the forum and we urge all this blog's readers to join it. Show your support for real change in Scottish football, by adding your voice to the debate.