You know something? I'm at my proudest as a Celtic fan when I look across the city.
No joke. Last night, a shareholder's organisation over there released a statement that was so OTT it was amazing, and embarrassing.
If the Celtic Trust behaved like that even once, people would be demanding resignations across the board. But they don't. They are sane, rational people who take seriously the responsibility of representing not only the shareholders at Celtic but all Celtic fans.
Some websites have been febrile places these last few weeks and months, and the bile being poured on Steve Clarke on some of them vindicates his speaking out in full. The rampant paranoia, the bubbling lunacy, all of it has given a megaphone to his piercing comments on the state of the national psyche here.
I think we should be grateful to him for what he has said.
Celtic has not spoken out yet, but we will in due course.
Sectarianism is something our club takes mightily seriously and always has, and moves will be underway to find the culprits from the Kilmarnock game last week who threw coins and flares and invaded the pitch. Celtic will act professionally, and responsibly. Things will get done.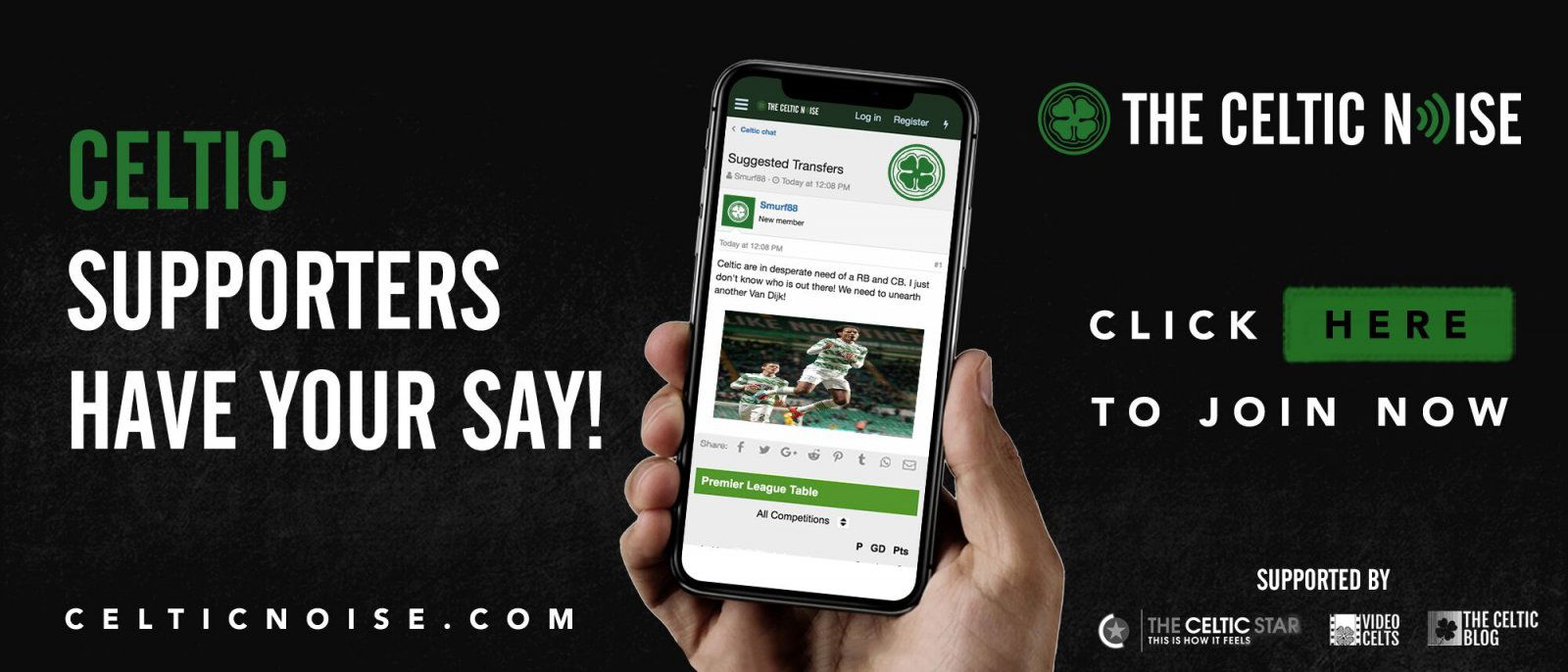 One of the interesting things about how this has all shaken out is that Clarke's comments seem to have sparked soul-searching in places which have needed shaken up for a long while, such as at Ibrox itself, and at the SFA and in some of the media offices. I say some.
Because of course, whilst other outlets are at least trying to take this matter seriously, and engage in a proper, and real, public debate about it, others are simply pandering to the usual elements and in some cases making matters worse.
I flagged The Daily Record's astonishingly crass headline about Chris Sutton earlier today but they were not yet finished, and would outdo even that by publishing a Nacho Novo allegation which ought not be taken even remotely seriously; that the SFA is run by a "Celtic mafia."
And where did this arrant nonsense come from?
It came from an Ibrox fan blog, but was deemed to be a real news story and not the ranting of someone this game is better off having just forgotten.
And what this does of course is it lends legitimacy to an idea that is as stupid as it is discredited, but an idea that also just happens to be dangerous at a time when a really serious issue is not only being discussed but finally being treated as one.
This is what The Record does, it's what it would rather do. It would rather level spurious allegations against Celtic and against the governing body, made by a guy who has exactly zero credibility when talking about this stuff.
This is the sort of claim that would be made on the far fringes, the lunatic element of a club's supporters … but here it is, given prominence in a national newspaper at a time when we need more hysteria like a dose of the runs.
"For me personally, there is mafia in the SFA, in terms of they are run by Celtic," Novo said. "The newspapers are exactly the same and that's obvious. You can see it from a mile away."
Yeah, it's obvious that the SFA and the national press is run by Celtic.
You can tell that by how strongly we stand up for both the mainstream media and the governing body on this site and on sites like it.
You can tell that we've got our hands on the controls.
Honestly, this kind of interview would have given the blogs a bad name, yes even those which frequently post such moon howling nonsense.
But for a national newspaper to give prominence to the idea that there is some vast Celtic-led conspiracy running not just Scottish football but the whole country – and yes, The Sun featured the shareholders statement last night which seemed to be alleging just that – well, it would be irresponsible at the best of times.
Does it look as if we're living in the best of times right now?
The idea that a "Celtic run mafia" is in charge of the game here is risible.
It is outrageous that the press is giving it the slightest credibility, and especially right now.
Yet this is what we feared, this is what we expected at a time of the utmost seriousness.
Clownish nonsense and clickbait trash.
When you loaded this piece you might have seen an option to get notifications; please subscribe to make sure that you never miss an important article again.
You can discuss this and and all the other stories by signing up at the Celtic Noise forum at the above link. This site is one of the three that has pushed for the forum and we urge all this blog's readers to join it. Show your support for real change in Scottish football, by adding your voice to the debate.