Tuesday was possibly the most disappointed I've felt as a Celtic fan for a long time.
After being spoiled for the last 20 plus trophy laden years this was a hard one to swallow.
We've won over 30 leagues and cups in that time and anything that may jeopardise that kind of success is tough to take. Despite the utter disdain the Celtic fans now have for Brendan Rodgers, he was pretty much untouchable in Scotland.
Why do you think social media was awash with Ibrox fans all week, jumping on it?
Unfortunately the threat comes from within most of the time and not externally. Think about that; it's as weird a backhanded compliment as you could ever give our board. Because of the job they've done there is no rival to speak of. The only thing that can defeat us is us.
That's what it's been like this season, and especially in the transfer windows.
It's like a jockey who is 10 lengths ahead in the Grand National and decides to slow the horse up to give the others a chance to catch up.
I know it's not the end of the world but it feels like a massive betrayal. It is. Colossal glory awaited Rodgers and his team – to win nine trophies on the bounce like that could have eclipsed Celtic's nine titles in a row. It wasn't guaranteed but it was possible.
We're in a new day, a new era. Neil Lennon took charge of the team and secured a win in tonight's crucial Scottish Cup tie at Easter Road, having won at Tynecastle already and indubitably the whole Celtic support will get right behind him for the rest of the campaign and rightly so.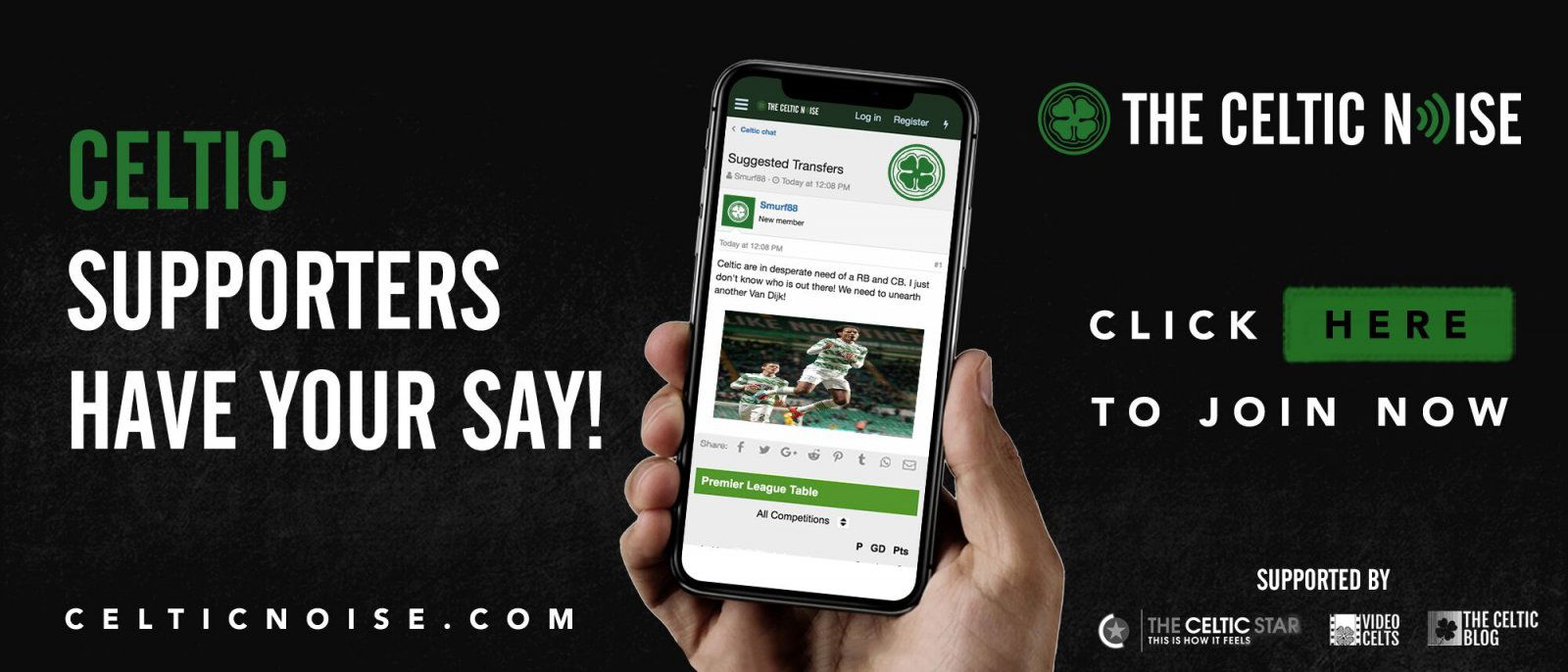 But moving forward, someone from the club – someone above the manager – has to come out and talk to us, and give us some answers about what's been happening these past few months.
There seemed to be a huge emphasis on how quickly the deals to not only lose Brendan Rodgers to Leicester but to appoint Neil Lennon as Interim Manager were done. And this all does seem to have been done mightily fast.
Leicester apparently asked to speak to Rodgers on Monday night, and he was down there in jig time, signed and was paraded before that night's meaningless fixture.
Meanwhile, the deal to bring Lenny in was done even faster, with him in club gear being interviewed for CelticTV before Paul the Tim could get "Lennon 18" on the back of his jersey.
Celtic is usually as slow as treacle when it comes to dealings, be it for players or managers. This one must have been some kind of record breaker.
But when you think it through properly then it clearly all stinks.
Are you telling me Rodgers gave Toure and Davies ten minutes notice to decide on the move to Leicester? This has obviously been on the cards since before Puel was sacked. Rodgers knew he was going to do this weeks if not months ago. The club may have moved fast to replace him, but the decision itself was long planned. It's a minor miracle that we were able to respond at all.
To me Rodgers was tapped up, and he let himself be.
For a guy normally so eloquent and one who chooses his words so carefully he was like a rabbit in the headlights following the Motherwell game last Sunday.
Celtic's PR team were scuttling about and pulled the BBC's Alistair Lamont away from his questioning. The press often get wind of developments before the punters; that's the way it works. Lamont was being extremely cute.
And how did Rodgers manage to persuade others out with Toure and Davies to move as well. Did he leave it last minute to ask Kennedy and Woods? Was he considering taking them? You don't give people a day's notice to up sticks and move to another club in another country.
Do these people really think we lack the ability to suss it out?
What is guaranteed is that we will never find out the truth behind all of this fiasco. We'll be fed a large dose of bull followed by an enormous helping of bluster for good measure.
Celtic, as a club, needs to tighten up on PR especially the disastrous season ticket renewal campaign which hit social media just before this shambles. On top of that, the signs of rifts between Lawwell and Rodgers have been there for months.
The CEO stayed well out of the road, instead of addressing them directly with the fans.
That has to be made right. He needs to talk to the media and set a few things straight.
The team took a dip in form for a good bit so we knew all was not well. Some of Rodgers team selections were questionable. Anyone worth their salt in football knows that you keep a winning team together week to week. All of a sudden this was being broken up with as much as seven changes. Some might say that we have the squad to cope but it's about momentum and continuity.
Was it a two fingered salute to Lawwell from Rodgers? I'm guessing it was.
What needs to happen now is a show of unity from within. Celtic as a club needs to let its fans know that things will be on the up again. There's a barrowload of uncertainty in terms of player recruitment given the players who won't be their next season.
The back four including Tierney could vanish.
In my opinion our prized left back will stay. He won't follow Rodgers. As much as we say Leicester is a smaller club, financially they can outmuscle us no bother but I think KT has loyalty in abundance and more ambition than the East Midlands side.
If Celtic are rumoured to be getting £6m in compensation then surely this should be kept aside for the purpose of securing the next manager.
Going by Lennon's words and body language I think he's definitely a stop gap.
He's ideal given his background and previous successes.
But Celtic need to bear in mind, we as fans aren't as daft as you think we are.
Gavin McCann is a Celtic fan and blogger from Glasgow and he wants answers.
When you loaded this piece you might have seen an option to get notifications; please subscribe to make sure that you never miss an important article again.
You can discuss this and and all the other stories by signing up at the Celtic Noise forum at the above link. This site is one of the three that has pushed for the forum and we urge all this blog's readers to join it. Show your support for real change in Scottish football, by adding your voice to the debate.