Amidst all the excuses for Alex McLeish, there is one that I like the best; he was the only candidate a desperate national team could turn to when Michael O'Neill turned the job down. That point was being made again last night by Scott McDonald over on the BBC.
"They had to bring in Alex, who was pretty much the only candidate, because who else had the experience and the calibre to take over?"
And I read that and I asked myself; "Is that a serious question?" Is McDonald really trying to tell us that there was only one person out there who had "experience and calibre" enough to take over Scotland? If that person is McLeish, it begs another question;
How exactly are we judging those two things these days?
There are hundreds of managers out there who would have been better candidates for this job than Alex McLeish. Hundreds of them, scattered throughout the game. There were at least two plying their trade in the SPL who, to the best of my knowledge, the SFA didn't even bother to talk to. There's Moyes, who I might not want near Celtic Park but who I'd be quite happy to see rebuilding his reputation at Hampden. He took care to throw Scotland into the "Oh yeah I'd love to manage them" mix with Celtic the other day; that man is screaming for a new job.
And this accounts only for managers within a bus journey radius of Hampden, and nobody but nobody ever suggested that we limit the search to that. The lack of imagination on terms of who the candidate should be is only part of the problem here.
If the people making the call don't think outside the box we're going to end up with another no-hoper, another joke appointment that leaves us all scratching our heads. I would prefer, unless Steve Clarke can be forced to take it, that the next candidate not even be a Scot.
It's a big world out there and a lot of people in it could take on this role and run with it.
We ended up with McLeish in the first place because he has pals on the SFA board. There was no search which uncovered him, it was someone around the table opening up their Friends list and saying "I know who'll do it." It is so unprofessional it blows your mind.
When Celtic heard Rodgers wanted to go right away, we had a hell of a choice to make and it was fortunate that someone like Neil was around to take it in the short term. But seriously, there has to be work going on behind the scenes on the long-term solution.
I know that thought is anathema to a lot of our supporters, but to put it simply, and bluntly, Celtic can do better than Neil and we should be trying to. It cannot be that we replaced one of the top managers on this island with a single phone call, made in a panic. It would be even worse if we had an entire season of knowing Rodgers was leaving and Neil Lennon had emerged as the guy they wanted to replace him. Remove for a minute his affection for the club.
Neil's last two jobs were Hibs and Bolton. If we didn't come in for him, who was going to? One of the selling points of McLeish – if you believe the media – is that he "understood the job." We've seen how that turned out, and as qualifying criteria it should be a non-starter.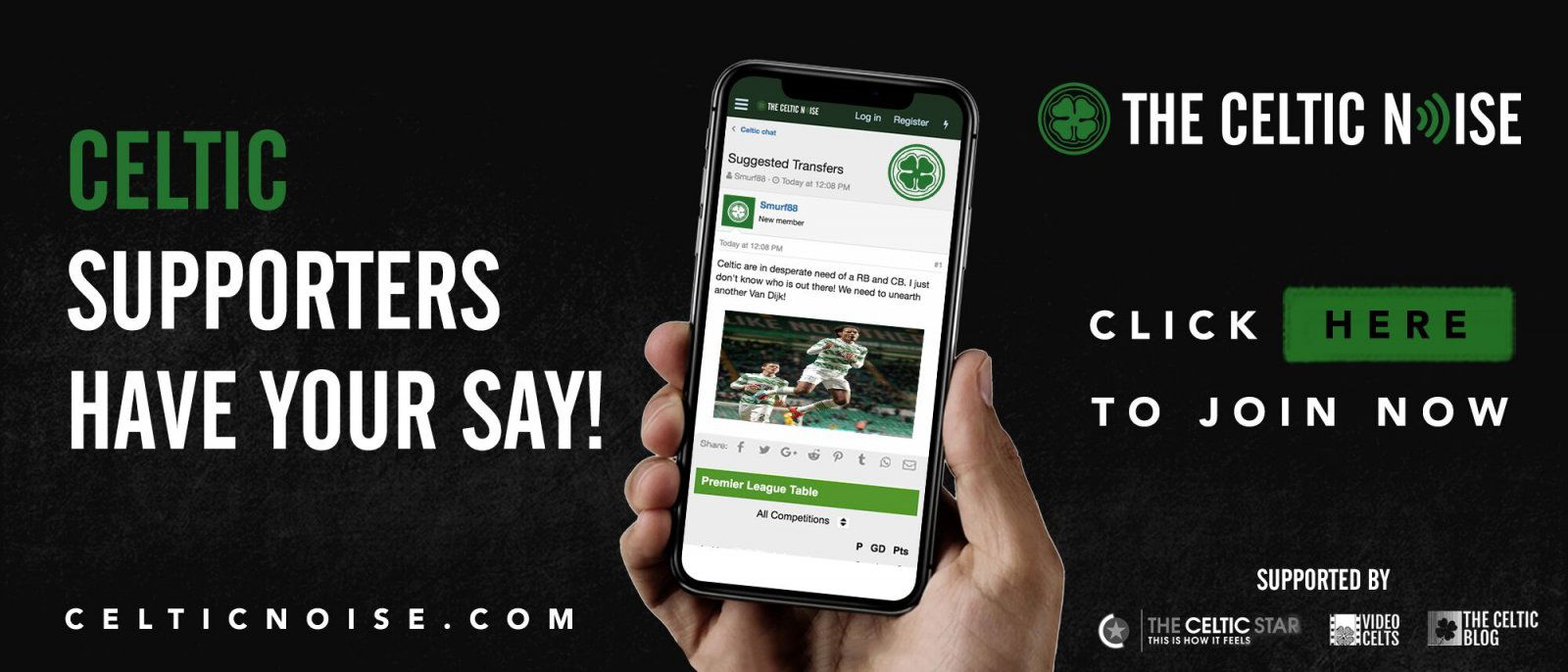 The same sort of logic is applied to Gerrard, frequently and often. He is "a big name". He is "a winner." Since moving to Ibrox he "gets what the club is all about." All those things might be true in their own way; he's squandered millions and his win record is 50%. No trophies.
Celtic's situation worries me, even now, and it's not just the prospect of the board deciding to give the gig to Neil Lennon. There are worse candidates out there, by far, and we flirted with some of those options before. Roy Keane would have been some people's choice before Brendan; can you even imagine how that would have turned out? We'd not be sitting on double treble, that's for damned sure. The people who liked that idea are still on our board.
A lot of them like David Moyes and even more thought it was a good idea to make John Collins our assistant manager under Ronny Deila whether he liked it or not.
Finding a manager is a difficult enough job without viewing it as a PR exercise. Those at Parkhead who thought Keane would be good clearly had no interest in scrutinising his managerial bona-fides in the hope of finding evidence of that; they wanted the name, although it's the last thing that should have been considered when it came to that appointment. Those of us who lashed the Ibrox club for the Gerrard appointment would have been equally disgusted at Celtic.
What worries me is that I don't think some people at the club understand that; I think they really believe Keane's unveiling would have been greeted as a masterstroke. Some undoubtedly see Neil the same way, as someone they can sell as "one of us" and that will erase any and all doubts about whether or not he's the right guy.
I'm going to go out on a limb here and say that the euphoria that greeted the Rodgers appointment had very little to do with his being "Celtic minded." That's the thing; he didn't have to lay it all on as thick as he did. That man has sufficient stature as a manager that we would have backed him to the hilt anyway.
The man's status in the game was what brought all those tens of thousands to Parkhead for his official unveiling.
Appoint a Benitez, Rose or a Martinez – guys with no connection to the club whatsoever – and the fans will turn out all over again.
These decisions have to be taken ruthlessly, each candidate vetted and studied and only the one who matches very specific criteria should be hired. The search should show ingenuity; it should be a task that excites those involved in it. They should be looking for someone who can marshal the team into and past ten in a row, and progress us in Europe, and if that person happens to be a mercenary who's won things and might not stick around for the duration of a five-year deal, then so be it.
We'll just go out and hire another ruthless winner when he's gone.
But that's the job, that's what it's going to take. The difficulty in appointing managers doesn't lie with who wants it or who could do it; a job like Celtic will have suitors, and many of them will be wholly capable. The same applies to the Scotland gig.
The problem is in those doing the hiring. If they show sufficient ambition and imagination things will work out well. If they rely on bling, or promote their pals, or go for PR appointments … that's when things tend to end in disaster.
You can discuss this and and all the other stories by signing up at the Celtic Noise forum at the above link. This site is one of the three that has pushed for the forum and we urge all this blog's readers to join it. Show your support for real change in Scottish football, by adding your voice to the debate.