Tonight, the English Football League has delivered an astonishing – and timely – lesson to Birmingham City and others by deducting that club nine points for historic violations of Financial Fair Play regulations; these have been in effect in England for more than five years, at every level of the professional game.
They are standard practice all over Europe.
One of the exceptions is Scotland, where the SPL has steadfastly ignored them. As every club in the top flight – bar one – has a stated policy of trying to break even, and most have posted profits over the last couple of years, you have to conclude that something is standing in the way of putting these in place.
I wonder what that could be?
The news from England is at once staggering and yet not surprising. It was a matter of time before the Football League treated this matter with the appropriate gravity. A number of their clubs have almost gone to the wall because of over-spending; in spite of these rules some are still in danger of meeting that fate. But they take it seriously.
To see the way this is handled in Scotland you'd think we had no problem here.
We do have points deductions, but they come into force only after a club has spent its way to the edge of the grave and gone into formal administration. Those rules need to be tossed in favour of some that try to stop clubs from getting there in the first place. That's what English football did and in the five years since not one club has circled the drain. Those which are in danger of it are under pressure from more than just creditors and banks.
In the end it will be the best thing the game down there has ever done.
There are forty-two senior clubs in Scotland; the top two ranks in England have more clubs than that, and you'd think we'd be fiercely protective of all of them, yet since 2002 four clubs in this country have been liquidated over debts; Airdrie, Clydebank, Gretna and Rangers. Airdrie was liquidated in May 2002, and a club bearing its name was resurrected from Clydebank's ashes. Gretna vanished from the game completely, as did Rangers although a club with that name rose from the wreckage and wears its colours to this day.
The Airdrie and Clydebank scenario was a flat-out disgrace that should never have been permitted and Gretna paid the price for a rapid and unsustainable over-reach. Neither of those scenarios had the ramifications that the events of 2012 did. In spite of literally mountains of evidence that the Ibrox club was on a path to a very serious crisis, the SFA did nothing to prevent the slide into the abyss, and the whole game was upended on the back of it.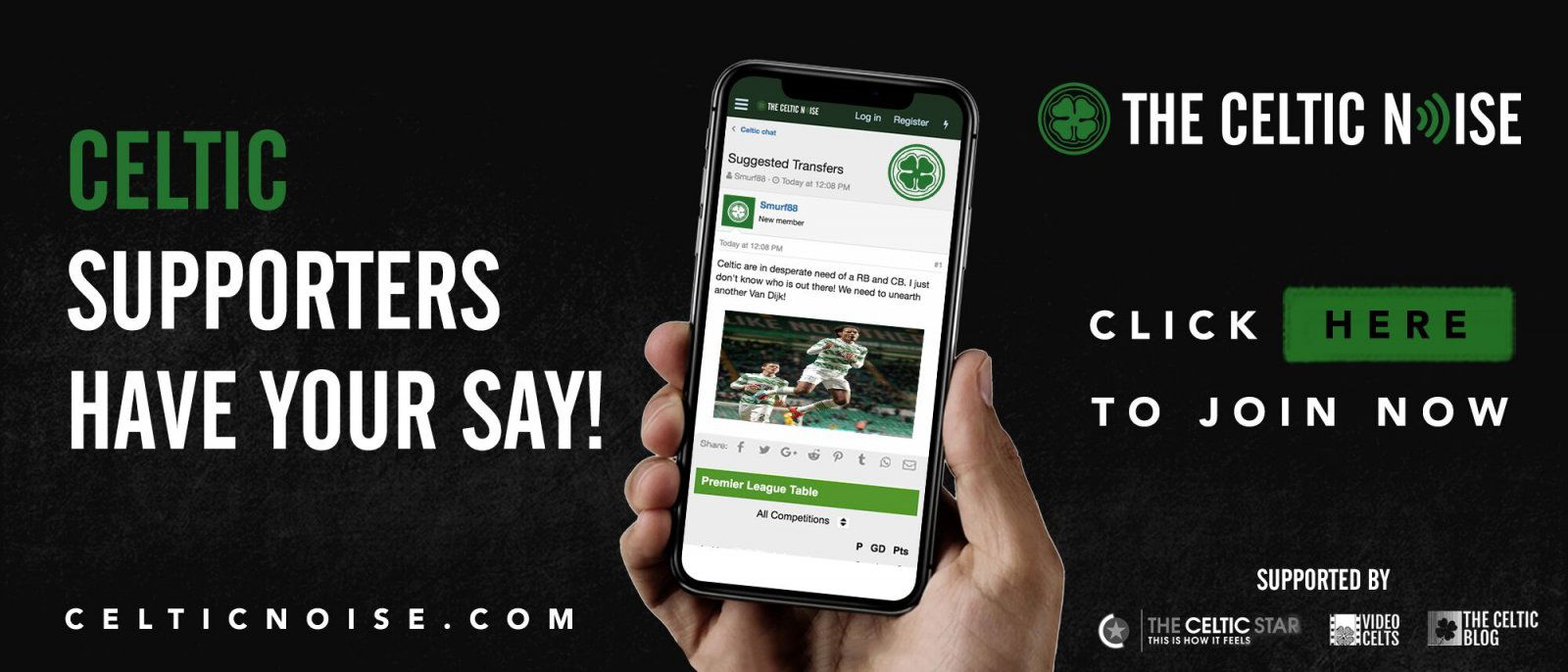 Today, the Celtic Quick News website posted one of its finest pieces ever, a prescient and quite brilliant analysis of the financial position at Ibrox and how close to another administration event they are over there.
You can read it here; I recommend you do.
It is the sort of piece that a mainstream publication should have put together, and slapped on the front page. It paints a devastating picture of a club riding the rim, on the very edge of a crisis from which it might not escape intact.
On the day another Ibrox administration comes to pass – a matter of when not if – the SFA and the SPFL will certainly be partly culpable even if they are never brought to book for it.
Because they allowed it to happen.
They allowed that club to rack up ruinous levels of debt, with no plan – with not even the effort – for sustainability. The club chairman freely admits that his business strategy is to accumulate losses as long as they can do it, in the hope that somewhere along the way they get lucky. Extraordinarily lucky. Lucky enough that they win a title and then in the following year somehow navigate a minefield of Champions League qualifiers.
Even in a miraculous scenario, which would necessitate the coming together of a vast confluence of favourable circumstances, where this occurred, I predict that the level of spending needed to get them there would wholly negate any benefit they got from it, and so we'd be right back where we are today in not too great a time.
The sums simply don't add up.
Celtic sites have been banging this drum for yonks now, and not because we are worried that this lunatic strategy may pay off. It's because we saw the appalling havoc that an administration event wrought on our sport the last time around and we don't want our club to be caught in the slipstream of another one.
I mean really, why else would we bother to raise this issue over and over again? The satisfaction of seeing them hit the wall would be momentary; the consequences of it would last a whole lot longer, and we couldn't possibly escape some of them.
Another major administration event over there – and the chaos that would ensue from it – might truly be an extinction level event as far as sponsors and other investors in the game are concerned. It is in our best interests to lobby for regulations which would prevent it or at least limit the potential for it.
But I sometimes think we're the only people who care enough.
And that's absolutely illogical when you consider that it's other clubs – not Celtic, not our club, which is beyond the puny reach of the Ibrox operation – who pay the penalty for their financial doping over and over again. With FFP regulations Aberdeen might well be going for yet another second place, and clubs like Kilmarnock, Hibs and Hearts might be better placed for a European spot. It is impossible to know where the Ibrox club would be in such circumstances; last year they were third and very nearly fourth, so you can't imagine they'd be in a good place.
For all of it, the Ibrox club is still without a major honour in the seven years of its existence so the truly perverse thing about our national sport's failure to enforce sanity on them is that all this flirtation with disaster does is helps them to shift season tickets; that brings absolutely no benefit whatsoever to the rest of the sport, and makes the SPFL's failure on this absolutely incomprehensible.
The Football League in England has shown us how it's done, with a ruthless but necessary decision today.
They force clubs to embrace reality, and that is to the benefit of all concerned, and in particular the fans who are amongst the biggest victims when their team's fiscal insanity causes their self-destruction. Birmingham fans might be angry tonight, but deep down they'll know that this had to be done, to remind owners to behave responsibly and to bring the sport back to a place where grotesque over-spending is kept to a bare minimum.
In the interests of fairness, that's something we should all be applauding.