So I am sitting in work last Tuesday afternoon and I hear a discussion about the football match which is upcoming; Aberdeen versus the Ibrox club.
"Oh we will win 3 nil the night, then we will play you lot twice in a couple weeks, beat you twice and we've got a chance of a double"
Then I heard a caller to Clyde.
"We dont need to play Morelos tonight, we should have enough to beat Aberdeen. And then that Celtic are bang average and I think they will implode."
Now leapfrog over the game for a moment – we will come back to it though – and we are now getting how they hope can just be within five points at the top.
This the delusion has been built, and it just keeps on building.
Look at their forums, and the number of people on them who believe they will beat us in little over a week.
This is not something they are saying just to psyche us out; there is no doubt they believe all of it.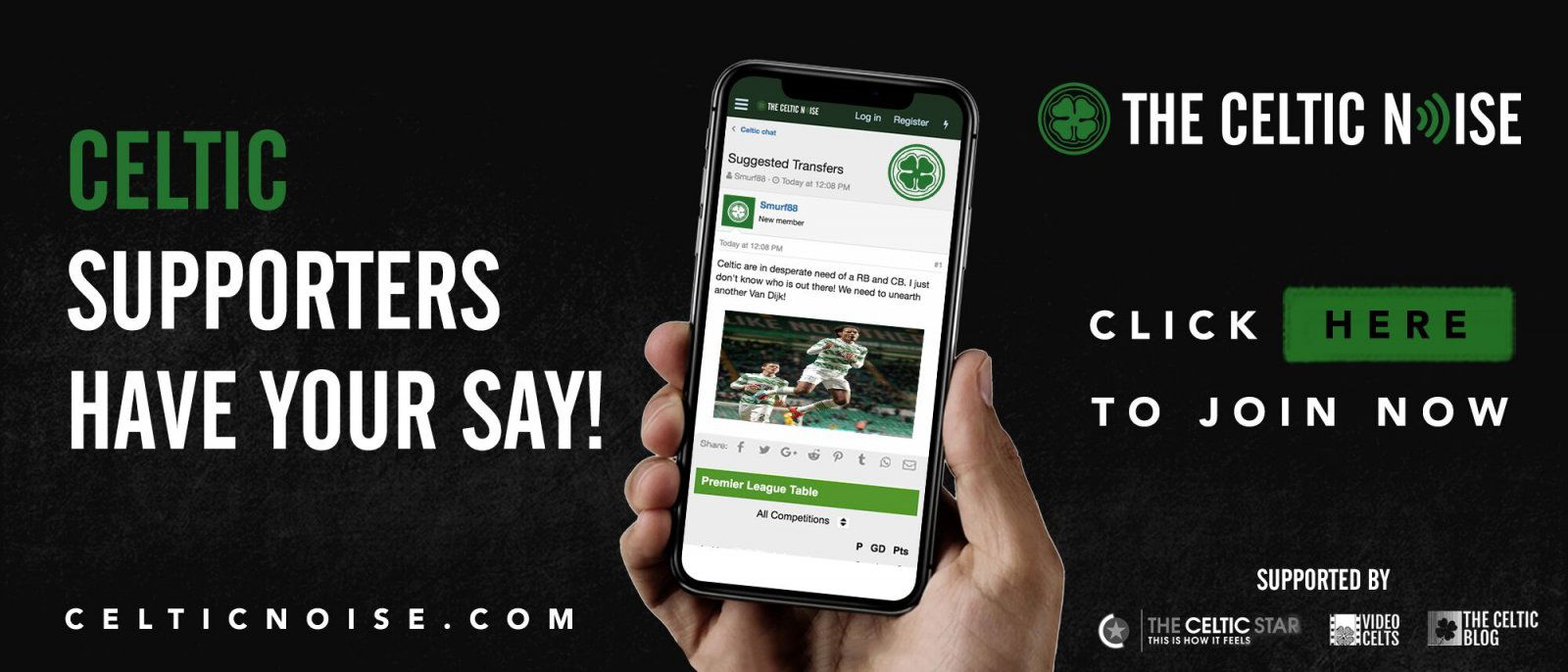 Consider these facts:
We are undefeated at home this season.
We have A 3rd consecutive treble to aim for.
We have an interim manager who is trying to get the job full time.
We have a group of players who will have a point to make to their previous boss.
We have our best players coming back, only eight games from the end, after horrendous injuries.
We have had a manager decimate our backroom staff.
We have had complete and utter negativity from everyone outside Celtic, trying to sabotage us.
You could not engender a better state of siege. You could not engineer better circumstances for our club going into this game.
Their club has not won in four matches.
Their manager is under enormous pressure.
And we are ten points clear with eight games left to play.
Why is it – how can it be? – that some of these eejits think we are going to crumble?
How can they think that a poor team and a poor manager at Ibrox who cannot put any sort of run together, will all of a sudden win eight games out of eight, including two against us?
But this is what we are up against.
This is what we're dealing with.
And if you think this lunacy is bad now, wait until next season.
Can you even imagine how bad it will be when we're going for ten in a row?
There will be an even more vitriolic stream of negativity towards us, as our enemies in this game throw everything at doing so.
But ask yourself this; even given that, which team can challenge us over 38 games?
Given it is unlikely we would lose so many points again in a season, and that we have not really been "challenged" this season (their points tally practically the same as last year) who actually will – who can? – genuinely challenge us?
Now even if that Ibrox board throw the same amount of money at it again – and they can't; it would be suicidal – they have proved that they cant match us.
Now, they may be banking on European money – again – but can they even guarantee finishing second this season, and if they do can they guarantee that luck they got again in Europe in this campaign?
No, they can't.
Oh the media spin will all be about how brilliant they were, and how they pushed us this season, but did they really?
Not for me.
Given that their performance on Tuesday, and the one at the weekend, were abject, and that they are poor, even at their own dilapidated stadium, it shows that Aberdeen and Kilmarnock are still in the chase for 2nd. And it scorches the idea that they might defeat us at Celtic Park.
If Ibrox sticks with the rookie, how long into next season do they give him?
How much money do they gamble given his poor signings?
We have our own rebuilding to do, but they are forgetting that to stop us they have a bigger one, and none of the advantages – like more money – that we have.
They haven't been up to it this season, but what is gonna change?
Their confidence is so misplaced.
Their confidence is frankly ridiculous.
Now I am a Celtic fan and this is a Celtic blog, but we have to keep things balanced because no one else will, so yes we have a pre season and a half ahead, but remember where we are, remember we are at the front of bus, remember that we are driving.
David Campbell is a Celtic fan and blogger from Glasgow.