On the morning of a Glasgow derby, there are two major stories in the papers which caught my eye, as I was looking for the traditional "anti-Celtic" tale to get this day underway. For once it wasn't there. Imagine my surprise. That is a credit to everyone at our club.
Think about how easy it would have been for us to drop the ball when Brendan left. Instead there is an almost un-natural calm about the place. No mistakes. No unforced errors off the field. It is quiet and peaceful. We are well prepared for this today.
The stories which caught my eye in the press instead tie nicely together.
On the one hand was Michael Gannon's piece in The Sunday Mail which, ugly writing aside, was almost a flirtation with reality until it veered off into the usual territory, and the press tales of Steven Gerrard demanding a massive increase in his transfer budget for the next campaign.
Gannon talked about the gap being measured in how much money the clubs have to spend; it was one of the first acknowledgements that the real gap is the one off the field. I have studied that gap as have other Celtic sites and writers; Paul Larkin knows it by heart, Paul Brennan at CQN has been writing about it even longer than me, Phil has covered it in detail, so too have the boys at E-Tims and VideoCelts and The Celtic Star crunch the numbers annually.
Gannon was not exactly bringing stone tablets down from the mountains here; this is both common knowledge and accepted fact for most people in our community.
Yet even as Gannon was telling it true in his own clunking way, he couldn't stay on the sane path for long and eventually reverted to type; "Gerrard is going to need to seriously tool up in the summer and no doubt Dave King will find cash to do so," he writes.
And doubtless he believes this, and doubtless Gerrard expects that the club will pull money out of the mattress as well, as his own statements make abundantly clear.
"How do we bridge the budget gap? We're going to need financial support, that's the reality," he said before going off on a drone about icing on cakes and how much it costs.
Gerrard wants millions to spend, more than last time around, and he seemed to be taking a direct stab at the club's signing policies when he hit out at their movement in the Bosman market, which according to The Mail now includes trying to sign Greg Stewart, who's on loan at Aberdeen.
The next Celtic boss will be quaking in his boots, I'm sure.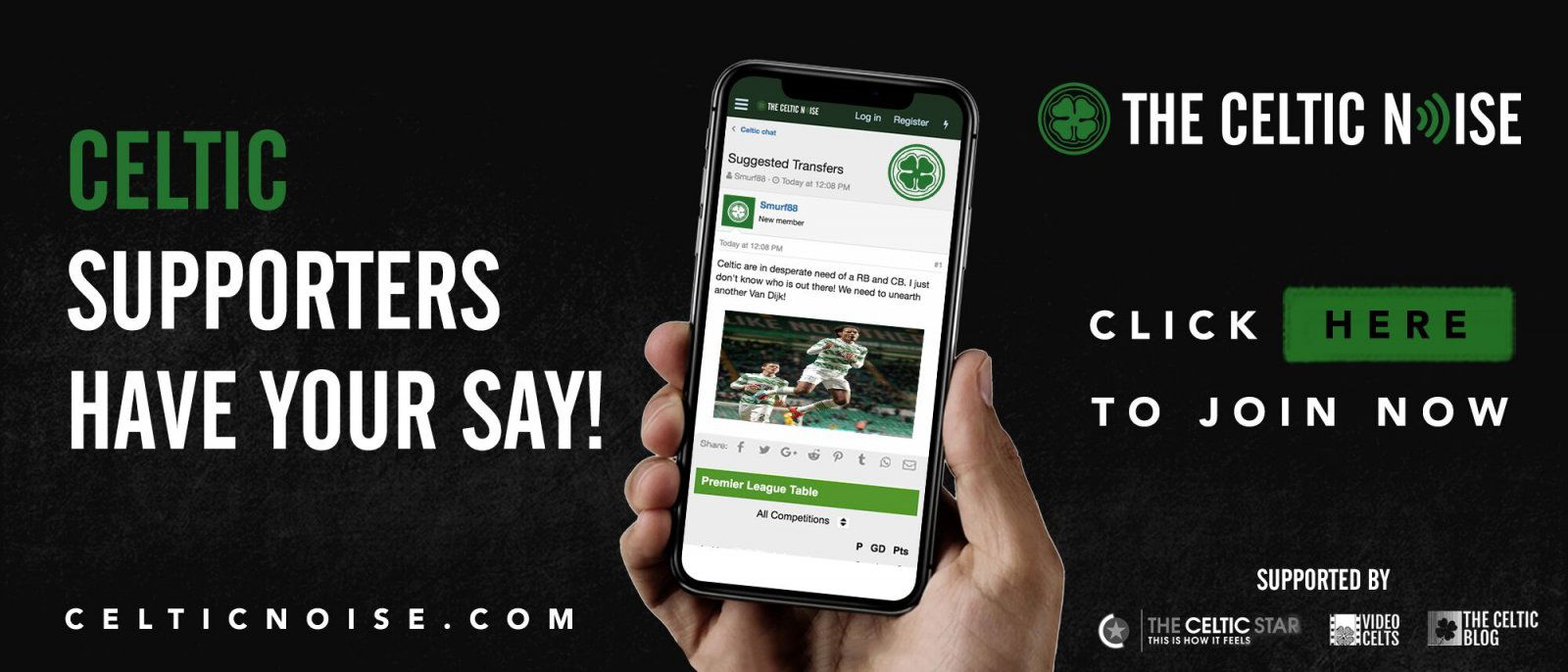 The thing is, Gerrard ought to look back at the managers who've come before him to understand that the kind of cash he's talking about isn't there. The budget gap exists because one club has been prudent and rational and sane and built things and the other has just spent money without thought, amassing debts and thinking in the short-term.
The simple truth is that in financial terms Celtic is more than twice the size of the Ibrox clubs in a bad year. On a good one our income ratio is three times what theirs is, and this actually is only partly related to Champions League income, which they see as some kind of Holy Grail over there. When the books are brought out for this campaign – when we find out what the profit and loss columns say about the last 12 months – we'll see the real size of the gap.
Because, let's not forget, this was a year in which both clubs played in the same European competition and where, therefore, their two respective financial positions can be properly compared. And even stripping out fees we received for footballers and the management team, we are likely to have turnover more than twice what they achieved.
And I'm afraid to say that is not a gap that they are ever going to be able to bridge. Their club has maxed out in terms of its earning potential just as it becomes possible for us to post £100 million turnover in a non-Champions League campaign.
Yet the worst news of all might be that which is largely unreported and unrecognised; aside from us having more money to spend and thus being able to offer higher wages and incentives to new signings, we've also worked tirelessly on youth development to the point now where we're graduating players from the Academy system into the team on a regular basis.
Ewan Henderson is the real warning sign; his emergence, following on from Mikey Johnston, Anthony Ralston, Kieran Tierney, Callum McGregor and James Forrest is a bigger problem for Ibrox by far. It means that the core of our team going forward needn't even be big signings … we can build the thing around our home-grown stars and augment them with talent signed elsewhere. This is the model which has built dynastic teams in other parts of the world; Manchester United under Ferguson, Barcelona under Guardiola, Bayern Munich's generation of success and on and on.
Those who've questioned whether funding Lennoxtown to the tune of several million every year is a viable strategy have had their query answered; developing footballers is an expensive and long-term prospect. Some of the guys breaking into the side at the moment have been at Parkhead for a half dozen years or longer. It's not an overnight thing … you just have to believe in what you're doing and watch as it gets results over the course.
At Ibrox, they will point to how some of their own academy players have done well; but look how few of them are in the Ibrox first team squad. Not one of those who are would get into our side, even as substitutes. The best of their academy players have actually left the club, either being sold to generate quick cash to buy useless dreck or who chose to leave at the end of their contracts, like Billy Gilmour, and so benefited the club not one iota.
The last time the Ibrox youth systems produced a Callum McGregor – a stalwart who was at the club for many years at his best – it was Barry Ferguson, who played for the OldCo. In the seven years of the NewCo's existence not one footballer has graduated the Hummel Academy (I still get a laugh out of that, I don't know about you) and nailed down a first team slot.
This isn't because they wouldn't like to see one make it in their team; it's because they lack the resources to turn unpolished gems into the finished article. Celtic spends big on this area because we can. We can see the fruits of that investment now.
The real gap has always existed off the pitch and all the Ibrox club can really do is scramble madly after us, throwing what little cash they do have into ludicrous spending splurges which produce almost nothing of note. The whole strategy over there is wrong; look at the January window, when they went for so-called "marquee players", which translates as over the Hill EPL footballers who commanded whopping wages and have thus far delivered zilch.
Celtic signed Bayo and Shved, two talented young players with years in front of them. We'll see Bayo hit his stride before this season ends. Shved is a proven talent and the fans are going to love him when he makes his debut in the next campaign. These are investments. These guys are going to be at Celtic a while, and do big things in our colours.
They will form part of the next all-conquering Celtic team.
With our on-loan signings, we plugged the gaps where we had to. Nothing more. It just so happens that Weah and Burke helped get us through the spell where we needed to be on our game, and it's because of those guys that we're sitting here this morning with a ten-point lead. I still think one or both will be at the club next season. Personally, I think Burke would be worth breaking the bank book open for and bringing here on a permanent deal.
(And then there's the Patrick Roberts thing … don't get me started!)
Celtic's lead over Ibrox is not going to be bridged, it's as simple as that. The Ibrox club will not find money in the mattress nor the "sugar daddy" they've been craving, and even if they did they'd need some pretty smart creative accounting not to again fall foul of UEFA's FFP regulations. To really get there they need to expand their income streams and make more money; having someone hand them huge sums like a football Father Christmas isn't going to cut it.
As I said in a piece last week, when the Ibrox club appointed its new marketing guru, they really don't have all that much to work with, and eventually that's the fact that's going to need to be faced. Fergus left behind more than a stadium. He built an infrastructure he knew was light years ahead of theirs. He put all the pieces in place for what we're enjoying today.
What a debt we owe that man for that.
When you loaded this piece you might have seen an option to get notifications; please subscribe to make sure that you never miss an important article again.
You can discuss this and and all the other stories by signing up at the Celtic Noise forum at the above link. This site is one of the three that has pushed for the forum and we urge all this blog's readers to join it. Show your support for real change in Scottish football, by adding your voice to the debate.