On Tuesday night, the path to 3Treble was laid out perfectly for us. It will be Aberdeen in the semi and not the Ibrox NewCo, and so a major source of pressure – the sort usually generated by the media and their moon howling about the "Old Firm" – has been removed.
For the record, I was not the least bit worried about playing the Ibrox set, whether they had their Colombian striker up front or not. I am fully confident of beating them later this month and I believe at Hampden we'd have cleaned their clocks with ease.
Aberdeen will present a tougher challenge to us, in my view.
But it's a challenge we understand and one we can deal with. McInnes is an easy manager to figure out.
When we face them at Hampden, the performance has to be better – significantly better – than what we managed in the league match at Celtic Park at the weekend.
We have to be more clinical and more aggressive in front of goal. Fortunately, the nature of cup football plays into our hands somewhat because our opponents will be robbed of their best weapon; the ability to put eleven men behind the ball and sneak out of town with a draw.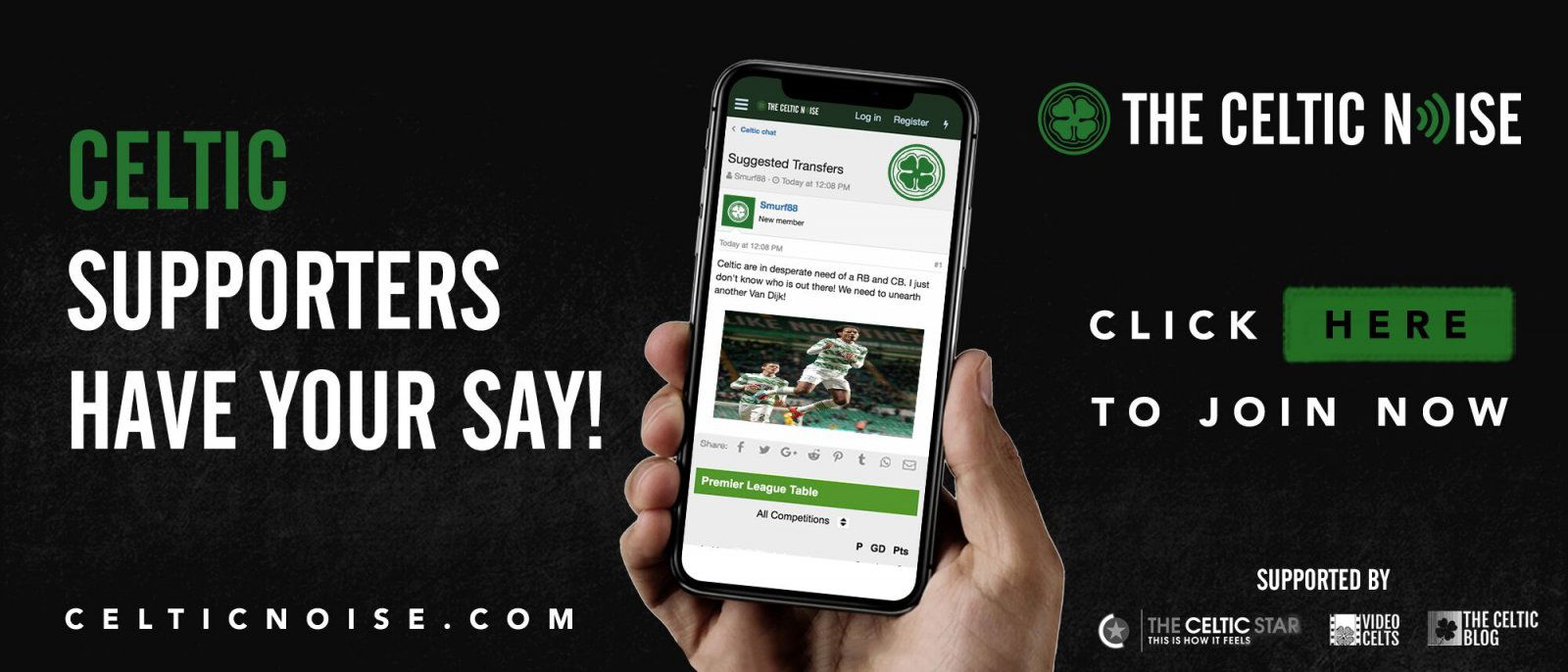 This is the secret of our cup success over the last two years. Teams whose tactical plan is to sit back against us in the league cannot do the same when the imperative is to attack and to try and win. Sooner or later our class wins through, and I expect it to win through here.
So Neil's task is as straightforward as it could be.
Beat Aberdeen in the semi after we've taken care of business in the league and the final day of the 2018-19 campaign will see us in a final against either Inverness or Hearts. I would bet on us all day every day in that one. With our players chasing a place in history which only they will ever be able to better, I cannot see past us.
The weekend sees us up against Dundee, where a victory will keep us eight or more points ahead of the Ibrox NewCo and tick off another match. Eight points clear with eight to go, and them up next at Celtic Park? You can't see us failing over that ground.
It would take us losing half of our remaining games, and the NewCo winning all of theirs.
And being blunt, it's not going to happen, is it?
The success of this season is going to come down to just two fixtures; the semi-final and the final itself. Neil has been handed an opportunity to carve his name deeper into the granite of Celtic Park than he ever dreamed. The Scottish Cup Final could be one of the greatest days in the modern history of our club.
We know what stands in our way. It is hardly insurmountable.
If you've not already done so guys, please join us over on our Facebook group.
When you loaded this piece you might have seen an option to get notifications; please subscribe to make sure that you never miss an important article again.
You can discuss this and and all the other stories by signing up at the Celtic Noise forum at the above link. This site is one of the three that has pushed for the forum and we urge all this blog's readers to join it. Show your support for real change in Scottish football, by adding your voice to the debate.