Has it really been almost a week since Brendan Rodgers left? Man oh man, how time flies. If a fortnight ago you'd have said to us all that the manager would quit before Tynecastle and that by the time the Scottish Cup game was out of the road we'd all be over it and looking forward to the future the idea would have seemed outrageous.
And yet here we are, and the club has barely missed a step. Neil Lennon is at the helm and the dreary tippy-tappy nonsense is at an end. The Thunder is back, and the team appears as unified as it's ever been. The news that Leigh Griffiths might be back soon only increases our already fearsome attacking options. It's good to be a Celtic fan right now.
Then today, as the dust was just about settled on the whole affair, the press reported that we were about to be handed a further dividend; Lee Congerton has reputedly decided to walk, and this is obviously one of the best bits of news we've had in ages.
Now, Congerton's people have gotten their side of the story over first with their nonsensical claim that he had "discovered" the likes of Edouard, Ntcham and others and furthermore was turning down a better job at the club. Say, instead, that he was turning down a "different" job, but one that moved him out of his current role, to which he is grossly unsuited.
Why, reading those reports today, did I think of Jack Nicholson's hapless Will Randall from Wolf, before the animal gets into him and he starts living life on the edge again, who describes the derisory demotion masquerading as a job offer which his publishing house bosses have made as "a choice between no job and a job no-one would want"?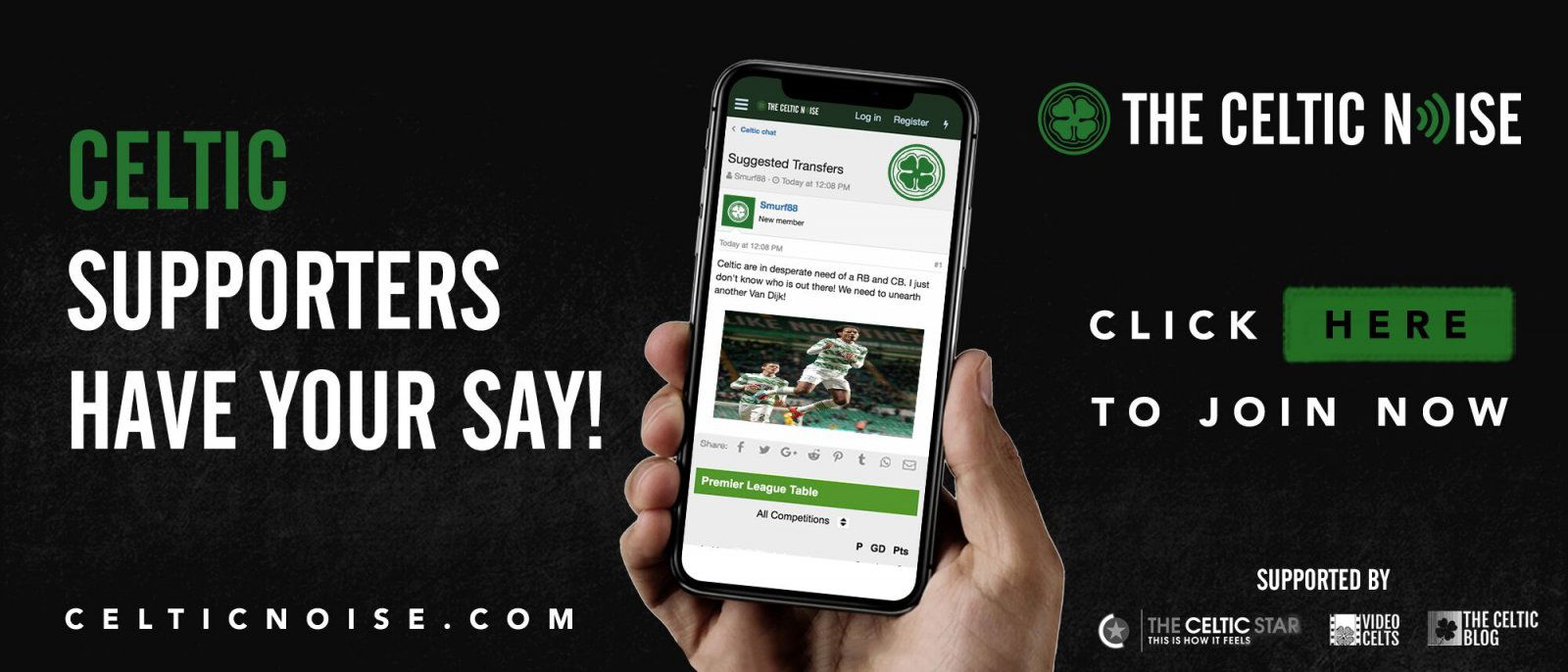 Congerton is opting to "explore his options elsewhere"; good. Whatever gets him off the Celtic wage bill, because, honestly, he has not impressed me one bit. Indeed, most Celtic fans have been asking exactly what value we get from him since he was hired. It's worth noting, too, that he was one of the few members of staff his pal Rodgers didn't bother to take with him … it makes you wonder just why he wanted him at Celtic in the first place, right?
Certainly, it does not suggest any reason why we should want to retain his services.
Celtic clearly needs to up its game in the transfer market; there are a lot of countries out there which produce talented players and I don't feel we've scouted half of them properly.
A lot will depend on the manager; if it's someone like Rose we'll get the benefit of his knowledge as well as whatever the head of scouting comes up with, and that was one of the limitations of having Brendan as boss in the first place. Too much of it was Sky Sports Scouting; I am not exactly shocked to find that three of his first four reputed targets include Boyata (there's an article in that for later), Morelos and McGinn, although if I were a Leicester fan I'd be concerned at that.
Congerton was not impressive at Sunderland either; his time there was characterized by a number of inexplicable signings and a complete lack of value for money. Those who tried to warn us about him in advance might have been heard more loudly if he hadn't so obviously come with the Rodgers seal of approval; it's another warning sign we missed.
But at least this particular nightmare is almost at an end. Congerton leaving like this, having "rejected our offer", is a neat little finish that allows us to shift him without it costing too much either to our bankbook or his reputation; it suits all concerned.
In the meantime, Celtic rolls on, barely missing a beat. A lot of work has to be done in the next few weeks and months, but there's a growing sense of purpose here. We're clearing the decks and starting again, but we're in a strong position to do it.
When you loaded this piece you might have seen an option to get notifications; please subscribe to make sure that you never miss an important article again.
You can discuss this and and all the other stories by signing up at the Celtic Noise forum at the above link. This site is one of the three that has pushed for the forum and we urge all this blog's readers to join it. Show your support for real change in Scottish football, by adding your voice to the debate.