As everyone will be well aware, I make it my business to read all the blogs, every day, even those across the city.
Hey, it's a dirty job but someone's gotta do it, right?
Why? Because I always like to know what the mood music is like across our game.
It's also interesting to dip an occasional toe into madness.
Today is no exception.
What did I tell you the other day about the wailing at Ibrox having become tiresome? When I saw the headline on Ibrox Noise today – Yet More Sfa Shame Against Rangers Which Goes To The Very Top – I rolled my eyes and wondered "What the Hell is it this time?"
And I was staggered to learn that this article is hammering at Alex McLeish for giving in to pro-Celtic voices at the SFA over handing the Scotland armband to Callum McGregor and his refusal to give even a squad place to Ryan Jack.
The article is shrieking nonsense, but then what do you expect from the site whose writers have become increasingly unhinged over the potential fee for Morelos? They had a piece jus the other day about how Sevco's international players – the handful of them which there are – could put the club in line for a £30 million plus payday in the summer … sheer fantasy stuff, of course, but written in all apparent seriousness. This piece today is in that vein.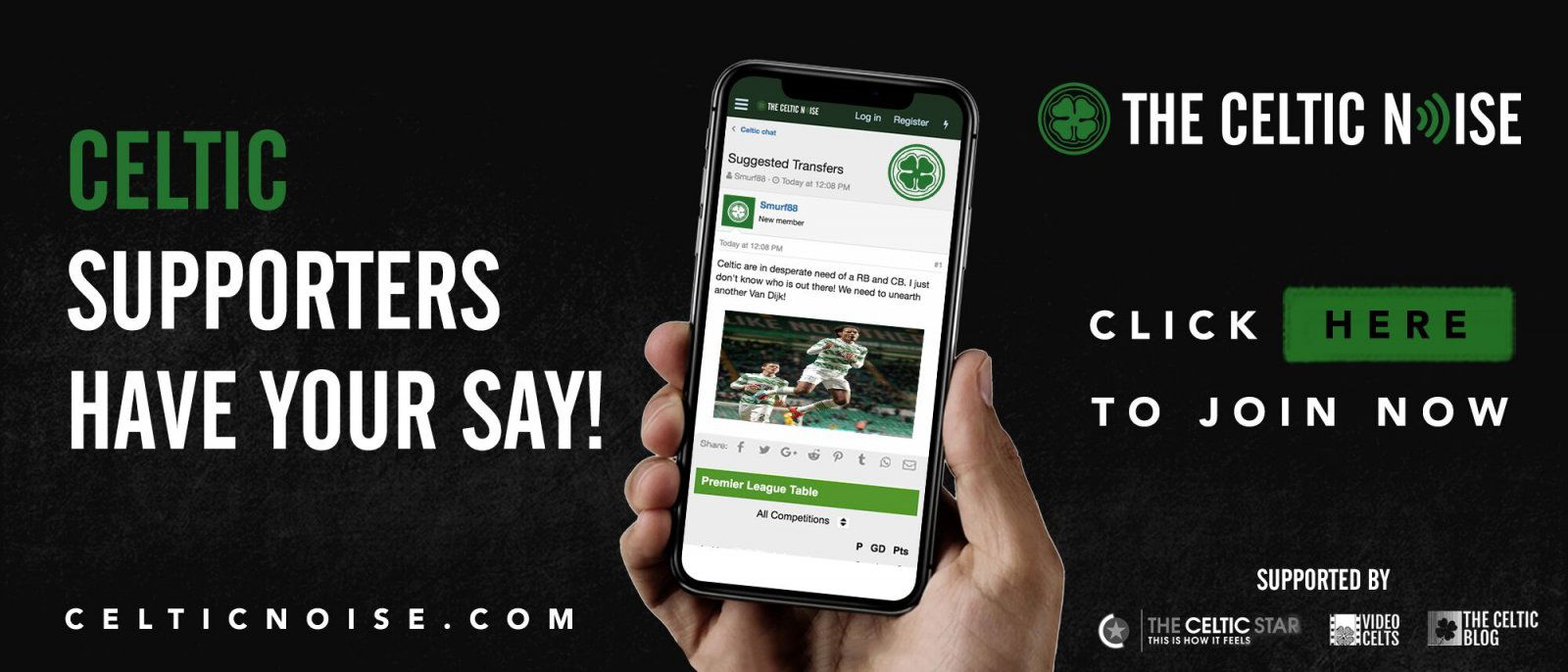 The sheer lunacy of alleging that Alex McLeish is conspiring against their club takes some beating, even by their crazy standards, but here it is in black and white;
"Sure, we'll sound like we think everyone is out to get us, but there can be little doubt Alex McLeish, for a supposed Bluenose, appears to have been completely sucked into the new establishment of the SFA and turned completely against everything (Rangers), and pro everything Celtic …"
Think of the mind it takes to come up with that.
Or perhaps it's better not to.
It takes paranoia to a whole new level, that does.
For the record, I believe McGregor and Tierney both have an equal claim on being the next captain of Celtic. I think both have shown extraordinary leadership qualities and both have the respect of their peers both at Celtic Park and in the Scotland squad.
It seems perfectly logical to me that Tierney would be chosen as captain, and if not available that it would pass to McGregor.
But this goes beyond that site's usual hatred of all things Celtic.
To actually believe that McLeish – of all people – has a pro-Celtic bias is utterly absurd.
Read this absolutely bat-shit section, on why the armband should have gone to Graeme Shinnie instead. It offers an interesting look at life in the asylum.
"For him to be overlooked with McGregor randomly given the armband is another sign that the national team regime is dead set against Rangers and riddled with agenda towards Celtic which affects even its manager."
Just why they view a decision not to give the armband to an Aberdeen player as an anti-Ibrox snub will take some explaining, but their site has never been terribly big on explaining why its writers believe some of the crazy stuff they do.
But this one takes the cake, it really does.