Very seldom do I publish one article almost right on top of the other, but this is an exception.
Less than a half hour ago, I put up a piece on how Celtic has slammed the media for misrepresenting a Police Scotland report.
Almost as soon as I posted it, Daily Record Sport Online released an article on Celtic's statement.
That article is, in itself, a total misrepresentation, this time of the communique from Parkhead.
That newspaper is incredible.
You could not make this up.
Their piece is headlined "Celtic provide update on Janefield Street crush inquiry as they respond to Police Scotland report."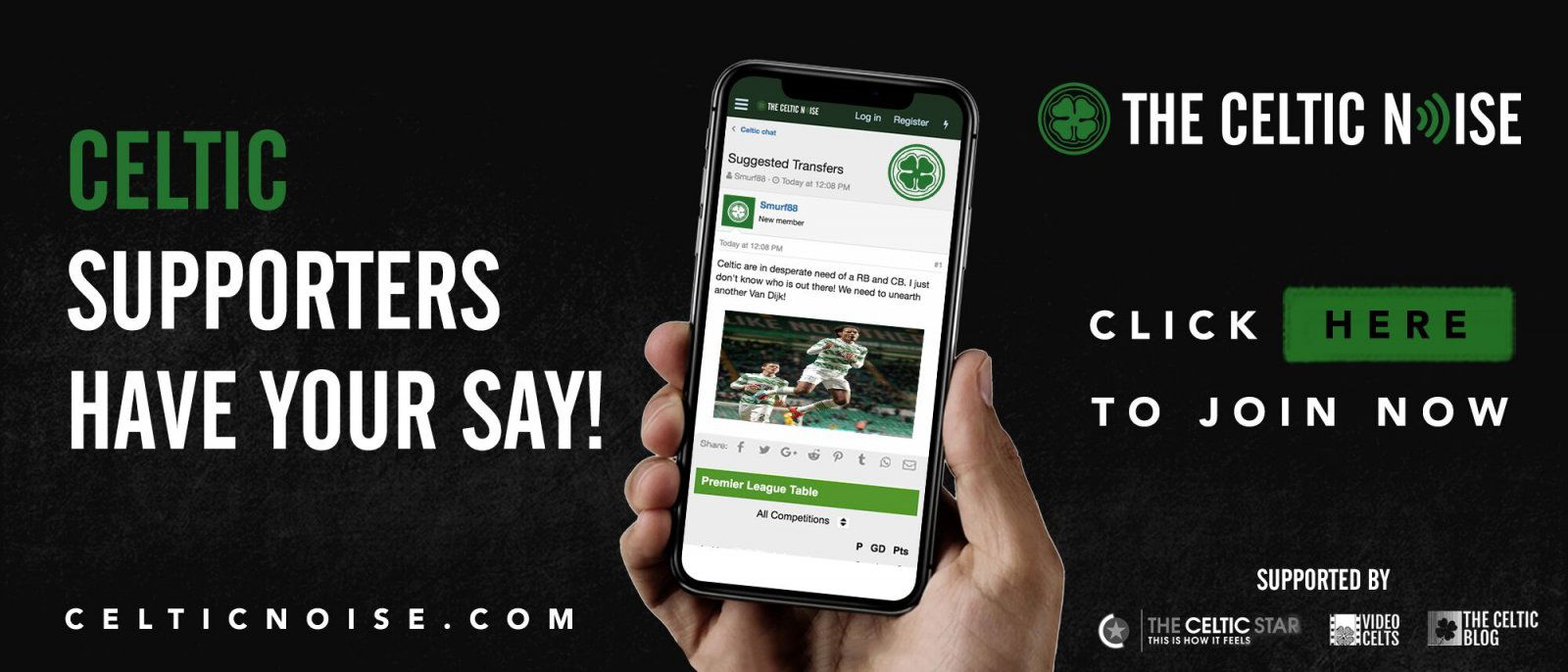 But as Celtic made abundantly clear in the statement, it was not a response to Police Scotland's report at all, but a response to the media's attempt to link that report to the Janefield Street incident. And in framing their headline and their article in this way The Record has done exactly the same thing again in the most brazen fashion imaginable.
The article does, in fact, point out that Celtic was concerned with "inaccurate media reports" but tries to present our statement as more wide-ranging than it actually was. In fact, the statement related specifically, and exclusively, to those inaccuracies.
The article says that we "responded to Wednesday's review into the policing of Scottish football" when in point of fact we did no such thing, as anyone who read it – and the writer must have read it since he quoted it word for word – knows full well.
The statement was not a response to that report in any way, shape or form, although there is little doubt that Celtic takes these matters seriously and will respond in due course.
The article goes on to say that, "They have also moved to point out that the Police Scotland review released this week was not in direct response to the Janefield Street incident." Which, presumably, is why Record Sport Online is obliquely suggesting that very thing in the headline.
Honest to God, the standard of journalism in this country is horrendous and it is no wonder that so many of the hacks are viewed with utter contempt by our supporters and our club.
When you loaded this piece you might have seen an option to get notifications; please subscribe to make sure that you never miss an important article again.
You can discuss this and and all the other stories by signing up at the Celtic Noise forum at the above link. This site is one of the three that has pushed for the forum and we urge all this blog's readers to join it. Show your support for real change in Scottish football, by adding your voice to the debate.