Brendan, you're starting to sound like a stalker now.
I don't know about any of the rest of you, but I'm already sick and tired of this guy and his protestations of love and affection for our club.
Yesterday, in one of the most obviously contrived actions I've seen in a long, long time he actually asked a BBC journalist who interviewed him immediately after Leicester's game what the score was with Celtic.
Apart from that action going down like a lead weight with Celtic fans, who are just disgusted at such obvious posturing, I would hope it went down equally badly with his new club's supporters, who're getting a live lesson in manipulation and game playing.
Why would any manager do that after his first win at his new club?
It shows how committed he is to them.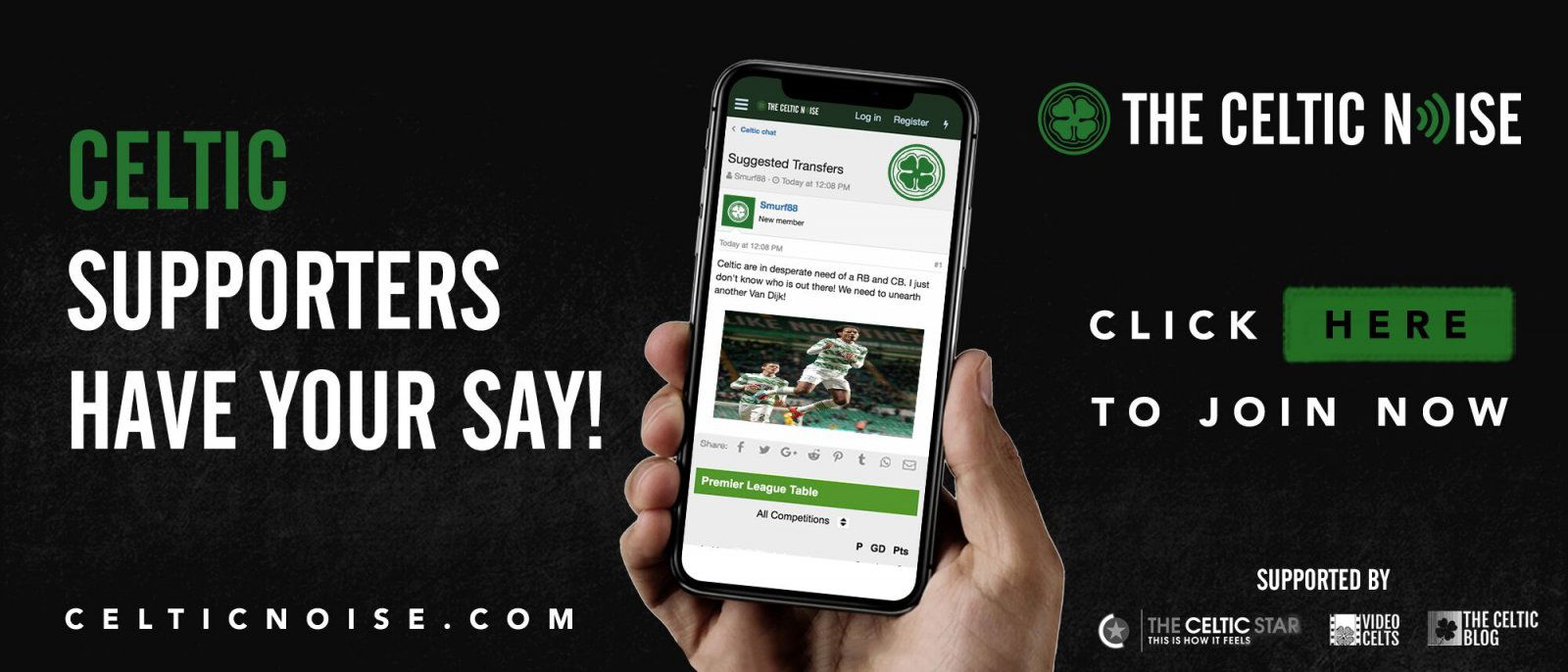 It's not hard to understand exactly what this is all about; Rodgers knows that the Celtic fans, as a whole, are scunnered with him and he's now going to try every trick in an effort to get back in our good graces, and it shows how egotistical he is – and what little he thinks of us – that he believes such pitiful expressions of regret and love will make any difference.
I don't care, and no-one else does, if he makes his next appearance in the Leicester dugout in a full Celtic home kit.
Brendan's credibility with our fans is shot, and that's not going to be forgotten.
He is the only manager in our history to walk out in the midst of a campaign, with a job not even half done. He is the first to express his love for the club as "living the dream" and then to exit stage left the minute somebody flashed more money at him.
It was an act of pure betrayal, and all the sycophantic claptrap he runs out will not erase the act or the aftermath. All he's doing here is reinforcing the view that he has no personal loyalty to a living soul except himself, or a single thing except his own ambition.
That yesterday was so cringy it was unbelievable. I don't know a single person who didn't laugh when they heard it, or heard about it. Rodgers has become a joke, a clownish figure waving his arms trying to keep our attention even as all we want to do is move past it, get on with things, start building the next great, record setting, Celtic team.
Brendan, you took us for mugs and you're still doing it … but in fact, it's you who comes off looking like an idiot.
Drop all these expressions of love and get on with counting your money.
It's what you're about and it's all you're ever going to have now.
When you loaded this piece you might have seen an option to get notifications; please subscribe to make sure that you never miss an important article again.
You can discuss this and and all the other stories by signing up at the Celtic Noise forum at the above link. This site is one of the three that has pushed for the forum and we urge all this blog's readers to join it. Show your support for real change in Scottish football, by adding your voice to the debate.