I enjoy this site, I really do; from our James' punchy and emotional eloquence to some of the crazy and funny observations which encapsulate the joyful madness of being a Celtic supporter. I feel though that I need to mount a defence of Neil Lennon and his credentials to be our next permanent manager.
Yesterday's 1-0 win at Dundee wasn't pretty but, as all previous successful Celtic managers have acknowledged, it's games like these which define seasons.
Some of us may remember an inclement night in 2001 when we played at Dens and only triumphed with a very late goal by, I think, Didier Agathe.
That night saw Neil Francis Lennon make his debut for Celtic and few who were there would have felt that it was anything other than a hard-working display against tireless opponents. We went on to win the league comfortably with Neil ensuring that, no matter how other parts of the team played, his department would remain intact and functioning.
Since Neil has come back we've played three out of four games away from home and increased our lead in the league. One of the reasons why our lead at the top of the league wasn't as comfortable as had been expected before his arrival was that earlier in the season our record away from home was atrocious. In recent weeks however, we've won at Hearts and Hibs: grounds where Brendan Rodgers' tactics often foundered.
Nor can we ignore how much damage the underhanded and sudden nature of Brendan's departure wreaked on the squad. Having been schooled about trust and loyalty and passion these players were told by a third party that their manager had flown in the night.
Footballers, no matter how good, are often insecure. Will the new boss fancy me? Will he have his old favourites? And you can add to this the small matter of adapting to different instructions and a tweaked tactical approach.
And, by the way, how many of us throughout this season have been urging Celtic to move the ball a bit more quickly?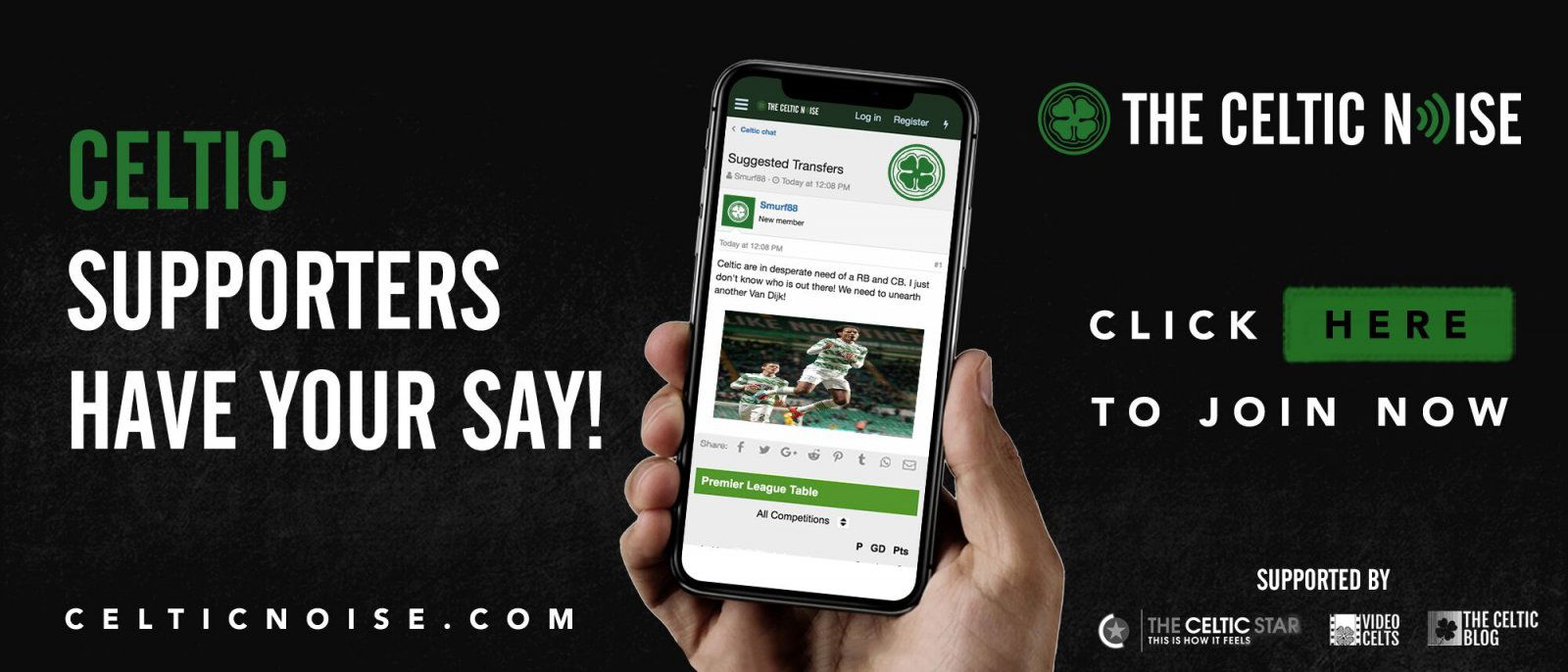 Neil also inherited a side still missing its four most creative players and utterly swollen by loan signings of uncertain vintage and emotional commitment. Our draw at home came against an Aberdeen side which has become a very hard and solid unit welded over eight years of intelligent and continuous management by Derek McInnes. Sometimes we simply need to respect the ability and performance of good opponents.
I feel also that Neil's management credentials deserve more respect than has been evident on here at times. This man, remember, earned his right to be boss first time around by winning the last eight league games of the season following the detritus of Tony Mowbray's ill-fated spell.
He went on to win three titles and two Scottish Cups. And incidentally, if you want to question his record in the League Cup then consider big Jock's record in that competition in the 70s. The big man's Celtic lost seven out of eight finals.
And let's look at the big European moments: first away win in the Champions League; first Scottish club to reach double figures in the group section; two successive qualifications for the last 16 and, of course, victory against a Barcelona side that their fans considered the best that the Nou Camp had ever produced. Over 180 minutes against the best club side in the world we finished 3-3. Brendan's European record doesn't bear comparison.
Ask Hibs fans about Neil's term as boss (and I have).
For a season they felt that they were the footballing equals of anyone in Scotland with results and performances to match. The end came for him when the board became panicky at Neil seeking funds (which they have) to step it up. The way that they first tried to engineer his departure was laughable and sinister at the same time. The final agreed statement (if you actually care to look) tells you all you need to know.
Yesterday, our performance wasn't great against a Dundee team who produced easily their best performance of the season. Nor was it as bad as has been portrayed.
If any one of us cared to check the records of our visits to Dens Park down through the decades you will see them peppered with hard-fought and 'ugly' wins against a side defending their own fine tradition and memories. You don't take a win at Dens for granted. Jock Stein never did, so why should any other Celtic manager? I remember they beat us 5-1 there in 1980 when we were favourites to win the title (and didn't).
Yesterday there was the customary denial of a stone-waller and a superb display by the home goalkeeper. Scott Sinclair was good and Callum stepped right up to the plate again. Big Eddy is still a youngster and finding his feet in a foreign land but my God he's scored some vital goals for us.
That, in my opinion, speaks to a big character; the sort that do well at our club.
I think Neil can get the best out of him. I think something of Neil's so-called tempestuous temperament will suit our big, laid-back striker.
What we do know on the evidence of the last few weeks is that the spirit and unity in this Celtic squad is formidable. It will be this more than anything else which will have alarmed and distressed our nearest challengers. They now know that, even when all else fails, this Celtic team with all its uncertainties and injuries and possible insecurities, is right at it. There may have been a sudden change of manager but the spirit remains strong.
May I tell you a story here? One of my best friends, a pure Rangers man, was for 24 hours exultant at the news of Brendan Rodgers' departure. When it was announced that Neil Lennon would step into the breach he was somewhat less euphoric.
Neil Lennon has a big character too, as we all know. I'm not saying that he should be given the job merely by acclamation and I do believe the board should be considering other candidates. But, unless we suffer a catastrophe in the next six weeks, he surely deserves serious consideration and a bit more respect.
One final thought.
We like to remind ourselves that we are more than just a club; that we have social values which extend beyond the mere winning of football matches: I love this about Celtic, my lovely club. But I'd like to say this: no other person connected to this club of ours in the 131 years of its existence has suffered more or endured more physical and psychological abuse representing us than Neil Francis Lennon. And we all know why. Does that not count for anything?
Neil Lennon is an emotional and flawed and gifted man and Celtic is an emotional and flawed and anointed club. Personally, I can't think of a better fit.
This is simply my opinion and I respect those who have a different one, especially with 3Treble at stake.
I'd love to think that we could brandish a £8m a year salary at a so-called Champions League manager and have him as our next boss. It simply won't happen. Such men only agree to take jobs on the proviso that they can burnish their CVs with £100m-plus transfer budgets. Brendan was aware of this too but saw Celtic as a return ticket to the English Premiership. I don't have a problem with that but I do have an issue with him toying with our emotions.
Look, I think we will have our 3Treble, although I think Aberdeen will be a formidable Scottish Cup semi-final opponent. In fact, a well-drilled Aberdeen team after extra time and penalties might have a chance against us. I don't think it will happen, but if it did, then so what?
We simply can't expect to win everything.
This brings me back to Neil Lennon.
Nothing was ever handed to him on a plate and I think he brings this to his life and career. There may be better managers out there but few of them could combine a proven European record with such an intense emotional attachment to our Celtic.
Kevin McKenna is one of Scotland's most respected journalists. He has worked for a number of publications including The Guardian, The Herald and The National. He is a lifelong Celtic fan.