There's a Brendan Rodgers theory which I find it difficult to simply dismiss. It's been talked about in a couple of places, but hasn't yet gained wide prominence. It's this; Brendan Rodgers bottled out and ran before his reputation was dented by failure.
The odds on a team going three full seasons without losing a cup game are astronomical. If that wasn't scary enough, over the last two weeks we've lost two of our most potent creative forces, Callum McGregor and Ryan Christie. Was that the moment when he decided he would no longer hang about? With Tynecastle and Easter Road looming?
In two and a half years, Rodgers had never secured a victory at that ground. Indeed, in the league decider there last year we were so honking, so stinking, so awful as to defy belief.
Did he fear that a team denied some of its best footballers, in an all-or-nothing game, would have struggled and left him without the proud record?
Was that a part – even a small one – in his decision?
I don't know. He's an egotist so it might well be right. If he was afraid of that ground and of the other one in Edinburgh it's because his record in that city wasn't exactly stellar. In just over a week Lennon has gone to both and won in both.
Don't underestimate the psychological lift of the past few matches. A win – at last – at Rugby Park. A win at both Edinburgh grounds. Major weights have been lifted off the players, and it was Neil Francis Lennon who got them over the latter two hurdles. The team's away form has been dismal for the past two campaigns. Inside a fortnight all that has changed.
But the real changes have come inside the last week, of course, and the swift evolution in the way the team plays was evident all through tonight's match.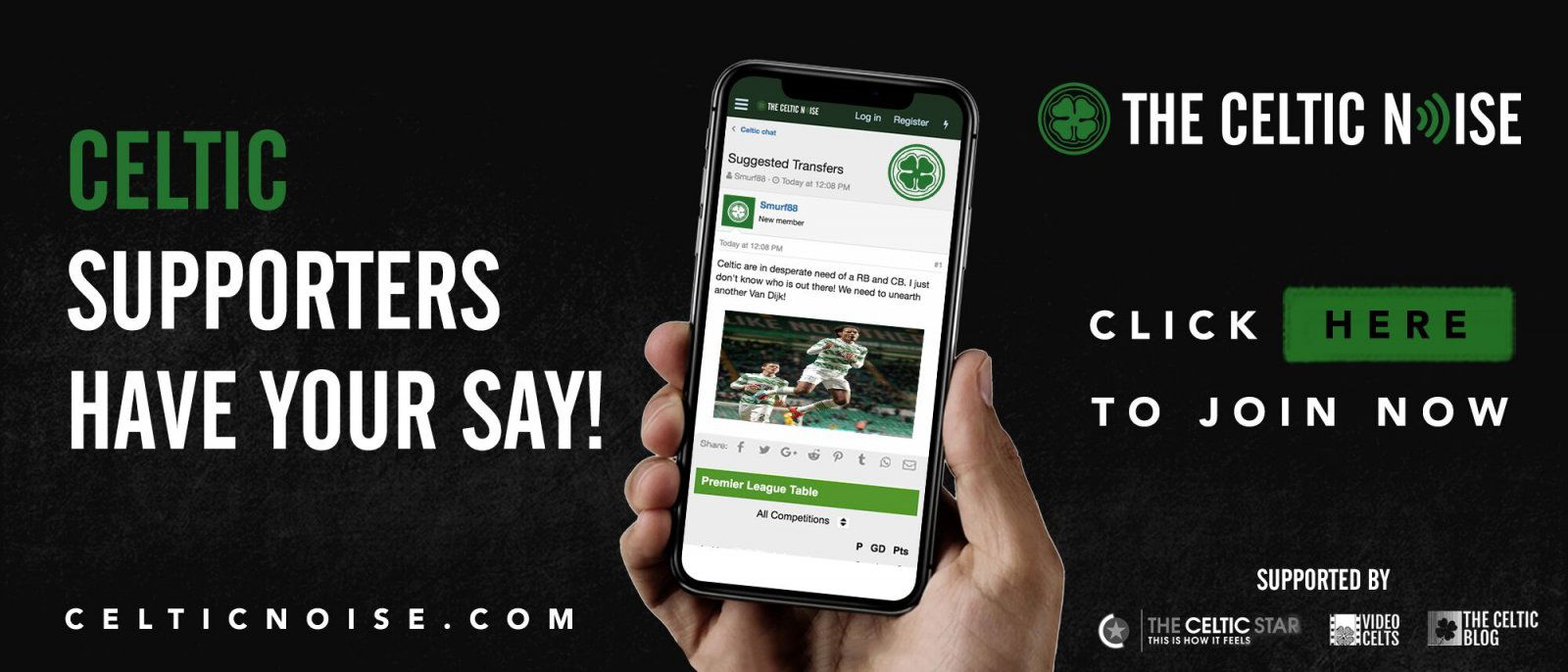 Ladies and gentlemen, we've seen the last days of the slow, steady build up.
Let Brendan inflict it on the people of Leicester; as regular readers know, I moaned about it all the way through the last campaign and the early months of this one.
It was, and is, chronic to watch.
And the first thing Neil has done is ditch it completely, for a much more aggressive attacking game. No more backwards passes.
It's straight up the park from now on. As a team that's having to adapt to a very different way of playing it's obvious that a lot of those forward passes are going to go astray, as they did tonight … because the safe option of finding a man in space, even if he's yards behind you, are done with.
This is a more dangerous style of football. It's also very effective and far more entertaining to watch. Whether it will be more successful will depend on a number of things, but you can tell that the players are responding well to it already and everyone seems to want to fight for the cause right now. That is all to the good. The club seems united.
This whole week has passed like some sort of weird dream. But when the new one starts tomorrow we can genuinely look ahead with confidence at what's coming next. We've reached the end of one era, but one thing stays constant; Celtic keeps winning.
Today was always going to be a tough match, but this team lives for these games now and it navigates them without fear.
With Hibs camped in their own half most of the time it was always going to take something special to open the scoring, and Forrest's goal was definitely that.
From that point on there was only going to be one winner and the only question was how many more we'd score before the final whistle.
I am thrilled for Scott that he got the second. It was a tremendous moment for him, and for the whole club. That performance was so different from what we've been used to lately, and it's the first time in a long time that we've approached one of these tricky away ties in such an aggressive manner. More of it, please, Celtic. More of the same.
I am absolutely delighted tonight, as happy as I've been all season.
That feeling is back, that feeling of just wanting every game to come, no matter the venue, no matter the opponent. We have come through a firestorm these past seven days, but the week has ended as it begun, with our club winning games and asking the only question that counts; who is going to stop us? Someone? Anyone?
Ladies and gentlemen, we're back at Hampden again.
When you loaded this piece you might have seen an option to get notifications; please subscribe to make sure that you never miss an important article again.
You can discuss this and and all the other stories by signing up at the Celtic Noise forum at the above link. This site is one of the three that has pushed for the forum and we urge all this blog's readers to join it. Show your support for real change in Scottish football, by adding your voice to the debate.