Tomorrow, as everyone knows, we're going up against the Ibrox lot again.
This is the game we've been waiting for – as fans – since December.
Not because the derby is what the media would have you believe, but because we've been waiting for a chance to shut Gerrard up.
It has been unbelievable following football in Scotland these past few months.
It has been and utter promotion of, and bias towards, Gerrard and Ibrox. and a manufactured "challenge" promoting them whilst trying not to refer to how poor we were in the first part of the campaign. In spite of that poor form, we are yet still top and at the front of the bus.
Much has been made of injuries at Hearts and at Ibrox.
Little has been made in the media of our Injury list, which has bordered on the comical at times.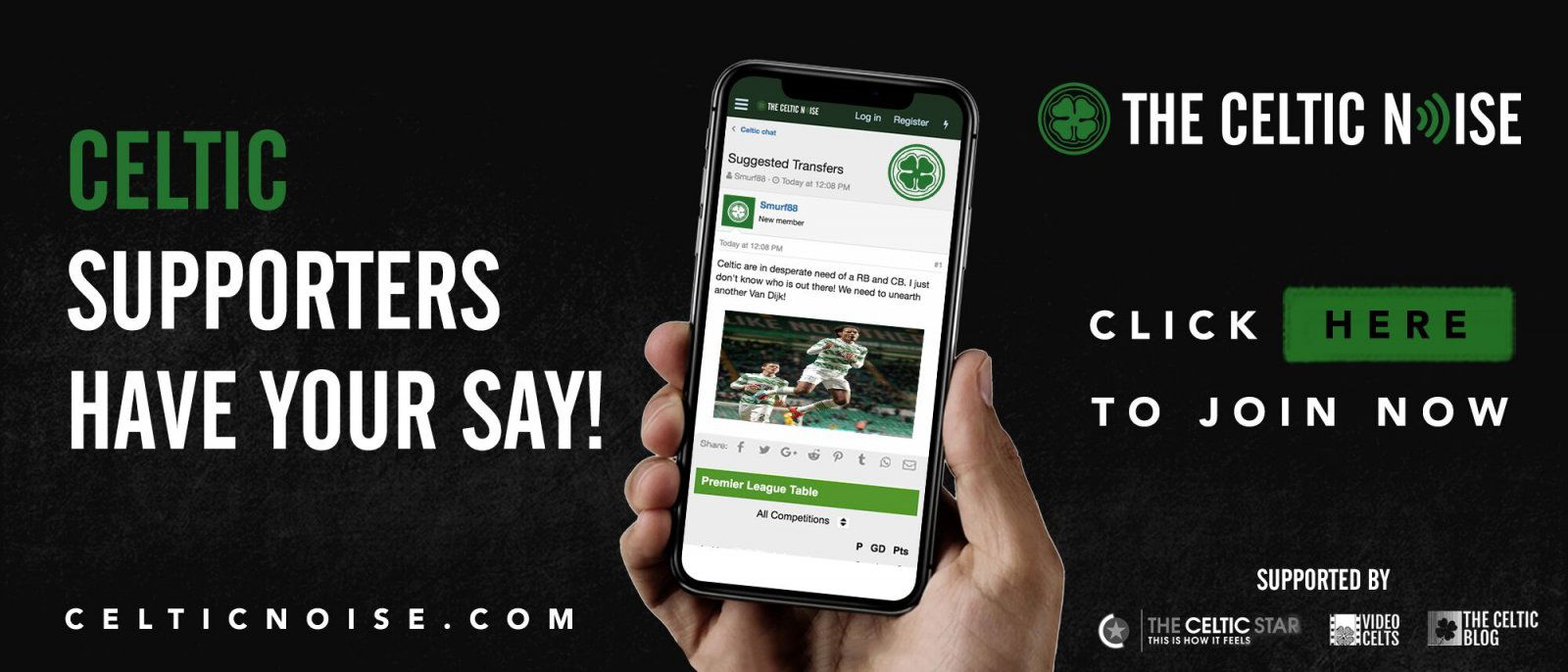 Over there, every little niggle to even the most basic squad player is pored over and there's talk of Gerrard being "hamstrung".
On top of that, the focus is on the rebulilding job we face in the summer.
But amidst the hacks there is almost complete ignorance of their perilous financial situation, all the while the press promotes their one saleable asset, the newsrooms and all in them acting as defacto advertisers and agents hawking Morelos about, using questionable quotes from international team mates to promote him in the UK market and beyond.
Utterly embarrassing.
Then there was the transfer window; have you ever read such OTT crap in your life about one footballer as they talked about Defoe?
There's still not acknowledgement that we had the better window, in spite of performances and results which prove it.
Only recently have questions been asked of their manager's lack of experience, co-incidentally when their season is all but over, after their "challenge" ended before the split again.
Now we go into the penultimate Glasgow derby of the season and it could not be clearer what we're up against; everybody. Everything
I called Clyde on Friday evening, and I told them that I couldn't see past a Celtic win.
Keevins took issue. "Anything can happen," he said, and as so many others have done he held up December's game as proof.
A game in which they were at their best and we our worst.
A game where our tactical choices were forced, and where the manager, by his own admission, made big mistakes.
A game in which we might even have got a result but for a linesman's flag.
This is what we're up against.
That's what'll make it so sweet when we win.
Dave Campbell is a Celtic fan and a blogger from Glasgow.
When you loaded this piece you might have seen an option to get notifications; please subscribe to make sure that you never miss an important article again.
You can discuss this and and all the other stories by signing up at the Celtic Noise forum at the above link. This site is one of the three that has pushed for the forum and we urge all this blog's readers to join it. Show your support for real change in Scottish football, by adding your voice to the debate.